Lodging near and on US Marine Corps Bases
---

Hotels near US bases: Air Force - Army - Coast Guard - Marine - Navy
Welcome! You can use this guide to learn about hotels, motels, lodges, inns, and resorts near and on US Marine Corps bases.
You can also check room availability and discounts ... and make secure reservations with immediate confirmation.
We charge NO SERVICE FEES ... and our hotel ratings, guest reviews, and distances from base will save you time and money.
We also provide links to on-base temporary lodging facilities for military personnel, dependents, and retirees – as well as links to base websites.
Marine Corps Bases
Marine Barracks
– Washington, DC
MCB Camp Lejeune
– Jacksonville, NC
MCB Camp Pendleton
– Oceanside, CA
MCB Hawaii
– near Kaneohe and Kailua, Oahu, HI
MCB Quantico
– Triangle, VA
Marine Corps Air Stations
MCAS Beaufort
– Beaufort, SC
MCAS Cherry Point
– Havelock, NC
MCAS Miramar
– San Diego, CA
MCAS New River
– Jacksonville, NC
MCAS Yuma
– Yuma, AZ
Marine Corps Logistics Bases
MCLB Albany
– Albany, GA
MCLB Barstow
– Barstow, CA
Marine Corps Recruit Depots
MCRD Parris Island
– Parris Island, SC
MCRD San Diego
– San Diego, CA
Marine Corps Air Ground Combat Center
MCAGCC 29 Palms
– Twentynine Palms, CA
Marine Corps Mountain Warfare Training Center
MCMWTC
– Pickel Meadow, CA
Military Medical Centers
Walter Reed National Military Medical Center
– Bethesda, MD
Military Resorts & Recreation Areas
Hale Koa Hotel
– Honolulu, HI
Lake Martinez Resort
– Yuma, AZ
Navy Lodge New York
– Staten Island, NY
Seward Military Resort
– Seward, AK
Shades of Green Resort
– Walt Disney World - Lake Buena Vista, FL
Short Stay Navy Outdoor Recreation Area
– Moncks Corner, SC
Military Clubs
Army and Navy Club – Washington, DC
Marines' Memorial Club & Hotel – San Francisco, CA
Soldiers', Sailors', Marines' & Airmen's Club – New York City, NY


If we do not have a lodging guide for a Marine Corps facility you plan to visit, please contact us and we will create one for you.
Thanks for using Military-Hotels.us.
We hope you enjoy your trip.
---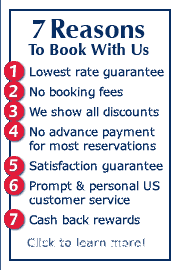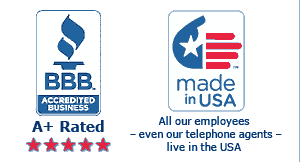 HOTEL TIPS


Tip 1 – Best advice we can give you: Beware of non-refundable hotel reservations that could cost you a lot of money if you change or cancel them.

Tip 2 – Read cancellation policies carefully before you make a reservation.

Tip 3 – When you make a reservation, you will receive a confirmation email. Print it and take it with you, and don't delete the original email until you have completed your stay and know you have been billed correctly.

Tip 4 – The earlier in the day you check into a hotel, the more likely you will get a room or suite that matches your preferences.

Tip 5 – Hotel rates vary by season, by day of week, for special events, etc. Our codes are estimates that can be used to compare hotels in the same location.

We do offer discount rates for corporate, government, and military employees, AAA and AARP members, seniors, and other groups. But we do not base our cost codes on these discounts.

Help improve this guide – Please send us corrections, n e w s and comments about hotels where you have stayed.