Hotels and Motels near Camp Atterbury, Indiana
---
Camp Atterbury is located in southern Indiana, south of Indianapolis and northwest of Louisville, Kentucky. It is used as a training facility for all branches of the military and is the mobilization site for units of the National Guard and U.S. Army Reserve.
On-post temporary lodging at Camp Atterbury is in Transient Quarters.
The main gate is at the north end of the site, west of downtown Edinburgh, near I-31 at Hospital Road. The closest hotels and motels are 7 miles southeast of the main gate, via US 31. More accommodations are roughly 15 miles southeast of the main gate along I-65 near Columbus.
Places to Stay near Camp Atterbury
Closest hotels – as the crow flies – are listed first.
Sort by Price • Sort by Rating

Hampton Inn Edinburgh


12161 US 31, Edinburgh, IN 46124

5 miles



From $133
See Rates

Rated High Midscale, smoke-free hotel

Near Edinburgh Premium Outlet Mall

4 floors, 95 rooms

Heated indoor swimming pool - exercise room

Microwave and refrigerator in every room

Free hot breakfast buffet

Free Internet in room

Free parking

Most Recent Guest Review

"Nice, clean hotel. The room decor was updated. We enjoyed our stay, and woke to a lovely breakfast."

Hilton Garden Inn Edinburgh


12210 North Executive Drive, Edinburgh, IN 46124

5 miles



From $121
See Rates

Rated Average Upper-midscale, smoke-free hotel

Near Edinburgh Premium Outlet Mall

5 floors, 125 rooms and suites

Heated indoor swimming pool - exercise room

Restaurant - lounge - room service

Restaurant open for breakfast and dinner only

Microwave and refrigerator in every room

Free Internet in room

Free parking

Most Recent Guest Review

"We had a number of problems during our hotel stay. We were told to bring our luggage through the front to the elevator, so we had to pull our bags through the crowded lobby. It would've been easier to park in back and go through the back door to the elevator. The key cards didn't work on two different occasions, which was aggravating. I don't recommend staying here."

Holiday Inn Express Hotel & Suites Edinburgh


12225 North Executive Drive, I-65, Exit 76, Edinburgh, IN 46124

5 miles



From $117
See Rates

Rated Very High Midscale, smoke-free hotel

Near Edinburgh Premium Outlet Mall

4 floors, 93 rooms and suites

Heated indoor swimming pool - exercise room

Microwave and refrigerator in every room

Free hot breakfast buffet

Free Internet in room

Free parking

Most Recent Guest Review

"We were most satisfied with this hotel, and were impressed with the breakfast. Book it."

Best Western Edinburgh Hotel


11780 US 31, Edinburgh, IN 46124

5 miles



From $99
See Rates

Rated High Mdiscale, smoke-free hotel

Near Edinburgh Premium Outlet Mall and I-65

2 floors, 57 rooms and suites - no elevator - AAA 2 Diamonds

Heated indoor swimming pool - exercise room

Microwave and refrigerator in every room

Free hot breakfast buffet

Free Internet in room

Free parking

Most Recent Guest Review

"An economical hotel. My stay was fine."

Comfort Inn Edinburgh


11711 US 31, Edinburgh, IN 46124

5 miles



From $144
See Rates

Rated Very High Midscale, smoke-free hotel near Camp Atterbury

Also near Edinburgh Premium Outlet Mall

2 floors, 62 rooms and suites - elevator

Heated indoor swimming pool - exercise room

Microwave and refrigerator in every room

Free hot breakfast buffet

Free Internet in room

Free parking

Most Recent Guest Review

"The room was clean, and the front desk clerks were pleasant. Average breakfast buffet. I highly recommend this hotel."

Red Roof Inn Taylorsville


10330 North US 31, I-65, Exit 76, Taylorsville, IN 47280

6 miles



From $59
See Rates

Rated Average Cheap, smoke-free, highway motel

Near Edinburgh Premium Outlet Mall

6 miles from Camp Atterbury

2 floors, 56 rooms - no elevator - AAA 2 Diamonds

Outdoor swimming pool open in summer

Free Internet in room

Free parking

Most Recent Guest Review

"A fair motel. The room wasn't as clean as I like, and the floor in front of the sink was sticky. The corners and baseboard in the bathroom were dirty."

Quality Inn Franklin


150 Lovers Lane, Franklin, IN 46131

9 miles



From $80
See Rates

Rated High Midscale, smoke-free, interstate hotel

15 miles from Edinburgh Outlet Mall

23 miles from downtown Indianapolis

2 floors, 45 rooms - no elevator

Heated indoor swimming pool - exercise room

Microwave and refrigerator in every room

Free hot breakfast buffet

Free Internet in room

Free parking

Comfort Inn Franklin


2122 Holiday Lane, I-65, Exit 90, Franklin, IN 46131

9 miles



From $85
See Rates

Rated Average Midscale, smoke-free, interstate hotel

15 miles from Edinburgh Outlet Mall

23 miles from downtown Indianapolis

2 floors, 71 rooms - elevator

Heated indoor swimming pool - exercise room

Microwave and refrigerator in every room

Free hot breakfast buffet

Free Internet in room

Free parking

Most Recent Guest Review

"The hotel room was large. Good breakfast bar. Don't hesitate to stay here."

Residence Inn by Marriott Columbus


4525 West SR 46, I-65, Exit 68, Columbus, IN 47201

12 miles



From $127
See Rates

Rated Very High Upscale, smoke-free, all-suite, extended-stay hotel

9 miles from Edinburgh Premium Outlet Mall

3 floors, 83 suites - elevator

Heated indoor swimming pool - exercise room

Kitchen in every suite

Free hot breakfast buffet

Free Internet in room

Free parking

Most Recent Guest Review

"The hotel room was clean. The staff was friendly and made us feel at home. Stay here with complete confidence."

Days Inn Columbus


3445 Jonathon Moore Pike, I-65, Exit 68, Columbus, IN 47201

12 miles



From $68
See Rates

Rated Average Cheap, smoke-free hotel 13 miles from Camp Atterbury

9 miles from Edinburgh Premium Outlet Mall

2 floors, 115 rooms - no elevator

Outdoor swimming pool - exercise room

Free continental breakfast

Free Internet in room

Free parking

Most Recent Guest Review

"The hotel room was mostly clean, but the paint was chipped and discolored, especially in the bathroom. Friendly, helpful staff."

Courtyard by Marriott Hotel Tipton Lakes Columbus


3888 Mimosa Drive, I-65, Exit 68, Columbus, IN 47201

12 miles



From $84
See Rates

Rated Average Upper-midscale, smoke-free hotel

9 miles from Camp Atterbury

Also 9 miles from Edinburgh Premium Outlet Mall

3 floors, 90 rooms and suites - elevator

No swimming pool

Exercise room

Restaurant - lounge

Restaurant open for breakfast and dinner only

Free Internet in room

Free parking

Most Recent Guest Review

"The hotel staff was pleasant and helpful."

Sleep Inn & Suites Columbus


2335 Jonathan Moore Pike, I-65, Exit 68, Columbus, IN 47201

12 miles



From $108
See Rates

Rated Average Midscale, smoke-free hotel

9 miles from Edinburgh Premium Outlet Mall

3 floors, 72 rooms and suites - elevator

Heated indoor swimming pool - exercise room

Microwave and refrigerator in every room

Free hot breakfast buffet

Free Internet in room

Free parking

Most Recent Guest Review

"The hotel room was clean and quiet, and the staff was pleasant and courteous. I'd definitely stay again and highly recommend it."

Comfort Inn & Suites Columbus


2485 Jonathan Moore Pike, I-65, Exit 68, Columbus, IN 47201

12 miles



From $89
See Rates

Rated High Midscale, smoke-free, interstate hotel

2 miles from downtown Columbus

3 floors, 75 rooms and suites - elevator

Heated outdoor swimming pool open in summer

Exercise room

Free hot breakfast buffet

Free Internet in room

Free parking

Most Recent Guest Review

"Easy to find from the interstate. The hotel was modern and clean; we were impressed, but a tad disappointed that there was no fridge in the room. The staff was friendly, and breakfast was good."

La Quinta Inn & Suites Columbus


101 Carrie Lane, I-65, Exit 68, Columbus, IN 47201

12 miles



From $115
See Rates

Rated Very High Midscale, smoke-free, interstate hotel

3 miles from downtown Columbus

9 miles south of Edinburgh Premium Outlet Mall

4 floors, 78 rooms and suites

Heated indoor swimming pool - exercise room

Microwave and refrigerator in every room

Free continental breakfast

Free Internet in room

Free parking

Most Recent Guest Review

"The room was clean and nicely furnished. The check-in clerk was helpful with information about hotel amenities, area restaurants, and directions to local attractions. All the employees were super friendly. The pool and hot tub were clean, and the area was well-kept. Good selection of hot and cold items at the continental breakfast. We'd definitely stay here again."

Clarion Hotel & Conference Center Columbus


2480 Jonathan Moore Pike West, I-65, Exit 68, Columbus, IN 47201

12 miles



From $89
See Rates

Rated Average Upper-midscale, smoke-free, full-service hotel

9 miles from Edinburgh Premium Outlet Mall

7 floors, 253 rooms and suites - AAA 3 Diamonds

Heated indoor swimming pool - exercise room

Restaurant - lounge - room service

Microwave and refrigerator in every room

Free Internet in room

Free parking

Super 8 Hotel Columbus


110 Carr Hill Road, I-65, Exit 68, Columbus, IN 47201

12 miles



From $60
See Rates

Rated Average Cheap, smoke-free hotel near I-65 at IN 46

3 floors, 55 rooms - no elevator

No swimming pool

Microwave and refrigerator in every room

Free continental breakfast

Free Internet in room

Free parking

Most Recent Guest Review

"Clean room and nice hotel staff. A good experience."

Hotel Indigo Architectural Center Columbus


400 Brown Street, Columbus, IN 47201

13 miles



From $145
See Rates

Rated Very High Upscale, smoke-free, full-service, downtown Columbus hotel

4 floors, 85 rooms and suites

Heated indoor swimming pool - exercise room

Restaurant - lounge - room service

Free Internet in room

Free parking

Comfort Inn Nashville


51 Chestnut Street West, Nashville, IN 47448

16 miles



From $135
See Rates

Rated High Midscale, smoke-free hotel near Brown County State Park

19 miles from Bloomington

2 floors, 55 rooms and suites - no elevator

Heated indoor swimming pool - exercise room

Free hot breakfast buffet

Free Internet in room

Free parking

Most Recent Guest Review

"This hotel had great housekeeping. Good breakfast, too."

Candlewood Suites Greenwood


1190 North Graham Road, I-65, Exit 101, Greenwood, IN 46143

17 miles



From $110
See Rates

Rated Average Midscale, smoke-free, all-suite, extended-stay hotel

12 miles from Indianapolis

3 floors, 83 suites - elevator

No swimming pool

Exercise room

Kitchen in every suite

Free Internet in room

Free parking

Most Recent Guest Review

"A bare-bones, budget hotel at best. The room wasn't updated or spacious, and no hot breakfast was provided."

Red Roof Inn Greenwood


110 Sheek Road, I-65, Exit 99, Greenwood, IN 46143

18 miles



From $73
See Rates

Rated Average Cheap, smoke-free, interstate motel

13 miles from downtown Indianapoli

2 floors, 74 rooms and suites - no elevator - AAA 2 Diamonds

Outdoor swimming pool open in summer

Microwave and refrigerator in every room

Free continental breakfast

Free Internet in room

Free parking
Map of Hotels near
Camp Atterbury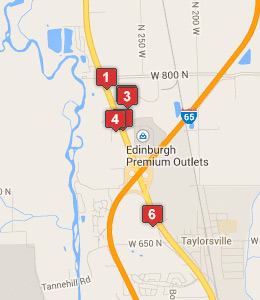 Camp Atterbury Info


Camp Atterbury

Closest Airport:

Indianapolis International Airport - IND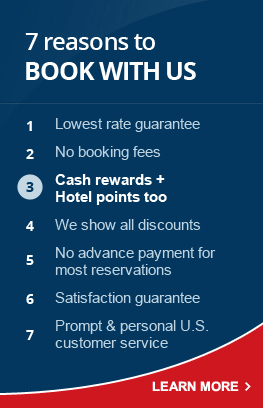 Hotel Tips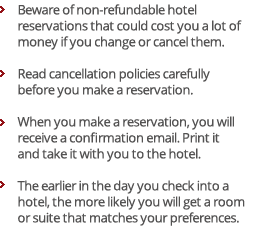 Military-Hotels.us
Hotels near
Other Military Bases



Naval Station Great Lakes – IL


Fort Jackson – SC


Fort Benning – GA


Lackland AFB – TX


Grissom Air Reserve Base – IN


Fort Knox – KY


Wright Patterson Air Force Base – OH


Fort Campbell – KY


Scott Air Force Base – IL


Selfridge Air National Guard Base – MI


Youngstown Air Reserve Station – OH


Pittsburgh IAP Air Reserve Station – PA


Redstone Arsenal – AL


Fort Leonard Wood – MO


Atlanta Naval Air Station – GA


Dobbins Air Reserve Base – GA


Fort McCoy – WI


Whiteman Air Force Base – MO


Columbus Air Force Base – MS


Niagara Falls Air Reserve Base – NY