Hotels and Motels near Fort Gordon, Georgia
---
Fort Gordon is located in east Georgia, just southwest of Augusta. It's the home of the US Army Signal Center.
On-post temporary accommodations at Fort Gordon are in Stinson Hall and Ring Hall.
There are many nearby off-post hotels and motels east of Fort Gordon near I-520 at Gordon Highway, and also north of the entrance near the junction of I-20 and Jimmie Dyess Parkway.
Hotels near Fort Gordon
Closest hotels – as the crow flies – are listed first.

Hampton Inn Gordon Highway Augusta


2171 Gordon Highway, Augusta, GA 30909

3 miles



From $118
See Rates

Rated Very High Midscale, smoke-free hotel

5 miles northeast of Fort Gordon

4 floors, 88 rooms

Outdoor swimming pool - exercise room

Microwave and refrigerator in every room

Free hot breakfast buffet

Free Internet in room

Free parking

Fairfield Inn & Suites by Marriott Augusta


2175 Gordon Highway, I-520, Exit 3, Augusta, GA 30909

3 miles



From $90
See Rates

Rated High Midscale, smoke-free, interstate hotel

5 miles northeast of Fort Gordon

4 floors, 82 rooms and suites

Heated indoor swimming pool - exercise room

Free hot breakfast buffet

Free Internet in room

Free parking

Ramada Limited Hotel Gordon Highway Augusta


2154 Gordon Highway, I-520, Exit 3, Augusta, GA 30904

3 miles



From $60
See Rates

Rated Average Cheap, interstate motel near Fort Gordon

2 floors, 42 rooms - no elevator

Outdoor swimming pool open in summer

Free continental breakfast

Free Internet in room

Free parking

Hampton Inn & Suites West Augusta


4081 Jimmie Dyess Parkway, I-20, Exit 195, Augusta, GA 30909

3 miles



From $95
See Rates

Rated High Midscale, smoke-free, interstate hotel

Near I-20 at GA 383

4 floors, 83 rooms and suites - AAA 3 Diamonds

Heated indoor swimming pool - exercise room

Microwave and refrigerator in every room

Free hot breakfast buffet

Free Internet in room

Free parking

Holiday Inn Gordon Highway Augusta


2155 Gordon Highway, I-520, Exit 3, Augusta, GA 30909

3 miles



From $79
See Rates

Rated Average Midscale, smoke-free, full-service, interstate motel

Near Fort Gordon and I-520 at I-20

2 floors, 150 rooms - no elevator

AAA 3 Diamonds

Free 24-hour shuttle to Augusta Airport

Free shuttle to local attractions within 3-mile radius

Shuttle runs 24-hours

Outdoor swimming pool - exercise room

Restaurant - lounge - room service

Free Internet in room

Free parking

Wingate by Wyndham Hotel Fort Gordon Augusta


2123 Noland Connector, I-520, Exit 3, Augusta, GA 30906

3 miles



From $59
See Rates

Rated Average Midscale, smoke-free, interstate hotel near Fort Gordon

3 floors, 64 rooms and suites - elevator

No swimming pool

Exercise room

Microwave and refrigerator in every room

Free hot breakfast buffet

Free Internet in room

Free parking

Comfort Inn & Suites Augusta


2121 Noland Connector, I-520, Exit 3, Augusta, GA 30907

3 miles



From $81
See Rates

Rated Very High Midscale, smoke-free, interstate hotel

Near Fort Gordon

3 floors, 61 rooms and suites - elevator

Outdoor swimming pool open in summer

Exercise room

Microwave and refrigerator in every room

Free hot breakfast buffet

Free Internet in room

Free parking

Quality Inn West Augusta


4073 Jimmie Dyess Parkway, I-20, Exit 194, Augusta, GA 30909

3 miles



From $73
See Rates

Rated High Midscale motel near I-20 at GA 383

2 floors, 66 rooms - no elevator

Outdoor swimming pool open in summer

Exercise room

Microwave and refrigerator in every room

Free hot breakfast buffet

Free Internet in room

Free parking

Wingate by Wyndham Hotel West Augusta


4087 Jimmie Dyess Parkway, I-20 and Belair Road, Augusta, GA 30909

3 miles



From $69
See Rates

Rated Average Midscale, smoke-free hotel near I-20 at GA 383

4 floors, 100 rooms and suites

Outdoor swimming pool - exercise room

Microwave and refrigerator in every room

Free hot breakfast buffet

Free Internet in room

Free parking

Howard Johnson Inn West Augusta


4045 Jimmie Dyess Parkway, I-20, Exit 194, Augusta, GA 30909

4 miles



From $48
See Rates

Rated Average Cheap hotel near I-20 at GA 383

3 floors, 57 rooms - elevator

Outdoor swimming pool open in summer

Exercise room

Free continental breakfast

Free Internet in room

Free parking

Hawthorn Suites by Wyndham Augusta


4049 Jimmie Dyess Parkway, I-20, Exit 194, Augusta, GA 30909

4 miles



From $81
See Rates

Rated Average Upscale, all-suite, extended-stay hotel

Near I-20 at GA 383

4 floors, 69 suites - elevator

Outdoor swimming pool - exercise room

Kitchen in every suite

Free hot breakfast buffet

Free Internet in room

Free parking

Comfort Inn & Suites West Augusta


4071 Jimmie Dyess Parkway, I-20, Exit 194, Augusta, GA 30909

4 miles



From $72
See Rates

Rated Very High Midscale, smoke-free, interstate hotel ear I-20 at GA 383

3 miles northwest of Augusta Mall

4 floors, 58 rooms and suites

Outdoor swimming pool open in summer

Exercise room

Microwave and refrigerator in every room

Free hot breakfast buffet

Free Internet in room

Free parking

Super 8 Hotel Fort Gordon Augusta


2137 Gordon Highway, I-520, Exit 3, Augusta, GA 30909

4 miles



From $48
See Rates

Rated Average Cheap, interstate hotel near Fort Gordon

3 floors, 58 rooms - no elevator

No swimming pool

Microwave and refrigerator in every room

Free continental breakfast

Free Internet in room

Free parking

Holiday Inn West Augusta


441 Park West, I-20, Exit 194, Augusta, GA 30909

4 miles



From $125
See Rates

Rated High Midscale, smoke-free, full-service, interstate hotel

Near I-20 at GA 383

5 floors, 130 rooms and suites

Heated indoor swimming pool - exercise room

Restaurant - lounge - room service

Restaurant open for breakfast and dinner only

Free Internet in room

Free parking

Super 8 Hotel Grovetown


456 Parkwest Drive, I-20, Exit 194, Grovetown, GA 30813

4 miles



From $59
See Rates

Rated Average Cheap, interstate motel 10 miles from downtown Augusta

3 floors, 65 rooms and suites - elevator

Outdoor swimming pool open in summer - exercise room

Microwave and refrigerator in every room

Free continental breakfast

Free Internet in room

Free parking

Best Western Hotel Grovetown


452 Parkwest Drive, I-20, Exit 194, Grovetown, GA 30813

4 miles



From $77
See Rates

Rated Very High Midscale, interstate hotel 10 miles from downtown Augusta

3 floors; 46 rooms, 5 suites - elevator

Outdoor swimming pool open in summer - exercise room

Microwave and refrigerator in every room

Free hot breakfast buffet

Free Internet in room

Free parking

Americas Best Inn & Suites Grovetown


461 Parkwest Drive, I-20, Exit 194, Grovetown, GA 30813

4 miles



From $64
See Rates

Rated Average Cheap, interstate motel 10 miles from downtown Augusta

3 floors, 64 rooms and suites - elevator

Outdoor swimming pool open in summer - exercise room

Restaurant - lounge - room service

Restaurant open for lunch and dinner only

Free continental breakfast

Free Internet in room

Free parking

Americas Best Value Inn West Augusta


4324 Belair Frontage Road, I-20, Exit 194, Augusta, GA 30909

4 miles



From $50
See Rates

Rated Average Cheap, interstate motel near I-20 at NW Frontage Road

2 floors, 34 rooms - no elevator

Outdoor swimming pool open in summer

Microwave and refrigerator in every room

Free continental breakfast

Free Internet in room

Free parking

Econo Lodge Fort Gordon Augusta


2051 Gordon Highway, I-520, Exit 3, Augusta, GA 30909

4 miles



From $45
See Rates

Rated Very Low - Not Recommended Cheap, smoke-free, interstate motel

Near Fort Gordon

2 floors, 53 rooms and suites - no elevator

No swimming pool

Microwave and refrigerator in every room

Free continental breakfast

Free Internet in room

Free parking

Red Carpet Inn Augusta


2050 Gordon Highway, Augusta, GA 30909

4 miles



From $35
See Rates

Rated Very Low - Not Recommended Cheap motel near I-540, Exit 3

6.5 miles northeast of Fort Gordon

2 floors, 114 rooms - no elevator

No swimming pool

Free continental breakfast

Free Internet in room

Free parking
Fort Gordon Info


Fort Gordon

Fort Gordon MWR

Closest Airport:

Augusta Regional Airport - AGS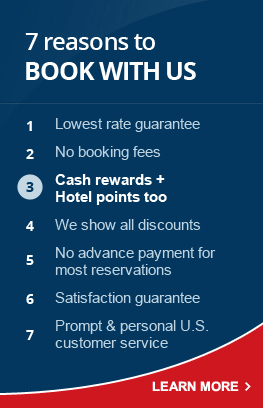 Hotel Tips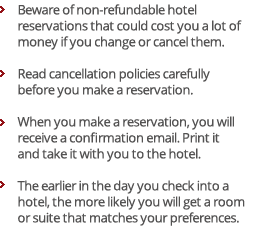 Military-Hotels.us
Hotels near
Army Posts
Aberdeen Proving Ground
Anniston Army Depot AL
Blue Grass Army Depot KY
Carlisle Barracks PA Hotels
Dugway Proving Ground UT
Fort A P Hill VA Hotels
Fort Belvoir VA Hotels
Fort Benning GA Hotels
Fort Bliss TX Hotels
Fort Bragg NC Hotels
Fort Buchanan PR Hotels
Fort Carson CO Hotels
Fort Deitrick MD Hotels
Fort Dix NJ Hotels
Fort Drum NY Hotels
Fort Eustis VA Hotels
Fort Gillem GA Hotels
Fort Gordon GA Hotels
Fort Hamilton NY Hotels
Fort Hood TX Hotels
Fort Huachuca AZ Hotels
Fort Irwin NTC CA Hotels
Fort Jackson SC Hotels
Fort Knox KY Hotels
Fort Leavenworth KS Hotels
Fort Lee VA Hotels
Fort Leonard Wood Hotels
Fort Lewis WA Hotels
Fort McCoy WI Hotels
Fort McNair DC Hotels
Fort McPherson GA Hotels
Fort Meade MD Hotels
Fort Monroe VA Hotels
Fort Monmouth NJ Hotels
Fort Myer VA Hotels
Fort Polk JRTC LA Hotels
Fort Richardson AK Hotels
Fort Riley KS Hotels
Fort Rucker AL Hotels
Fort Sam Houston TX Hotels
Fort Shafter HI Hotels
Fort Sill OK Hotels
Fort Stewart GA Hotels
Fort Story VA Hotels
Fort Wainwright AK Hotels
Hunter Army Airfield GA
Letterkenny Depot PA Hotels
PEO STRI Orlando FL Hotels
Picatinny Arsenal NJ Hotels
Pine Bluff Arsenal AR Hotels
Presidio of Monterey CA
Redstone Arsenal AL Hotels
Rock Island Arsenal IL Hotels
Schofield Barracks HI Hotels
Tripler Medical Center HI
USMA West Point NY Hotels
Walter Reed Medical Center
White Sands Missile Range