Fort McCoy is located in west-central Wisconsin, east of La Crosse between Sparta and Tomah.

Fort McCoy on-post temporary lodging is in Anderson Hall.Fort McCoy also has recreational lodging.

Hotels and motels in Sparta, to the southwest, and in Tomah, to the east, are about 10 miles from the Fort McCoy gate on WI 21.
Rates shown below are averages. Click See Rates to view rates for your dates.

9 miles

Holiday Inn Express & Suites Tomah - I-94, Exit 143


215 Buan Street, I-94, Exit 143, Tomah, WI 54660


9 miles from Fort McCoy


From

$194
See Rates







| | |
| --- | --- |
| Check In | 16 00 |
| Check Out | 11 00 |




Upper-midscale, smoke-free hotel
4 miles from Burnstad's Mall
Heated indoor swimming pool - exercise room
Free hot breakfast buffet
Free WiFi
Free parking

Not pet friendly - no pets allowed. - Jan 2023


9 miles

Hampton Inn Tomah - I-94, Exit 143


219 Buan Street, I-94, Exit 143, Tomah, WI 54660


9 miles from Fort McCoy


From

$115
See Rates







| | |
| --- | --- |
| Check In | 15 00 |
| Check Out | 11 00 |




Rated Very High

Upper-midscale, smoke-free hotel near I-94 at US 12
Heated indoor swimming pool - exercise room
Free continental breakfast
Free WiFi
Free parking

Not pet friendly - no pets allowed. - Sep 2020
Most Recent HotelGuides Reviews Read >

TripAdvisor Traveler Rating:




Based on 553 reviews

Read Recent Reviews

9 miles

Country Inn & Suites by Radisson Sparta - I-90, Exit 25


737 Avon Road, I-90, Exit 25, Sparta, WI 54656


9 miles from Fort McCoy


From

$205
See Rates







| | |
| --- | --- |
| Check In | 15 00 |
| Check Out | 12 00 |




Rated Average

Upper-midscale, smoke-free hotel
3 miles southwest of Sparta-Fort McCoy Airport
Heated indoor swimming pool
Free hot breakfast buffet
Free WiFi
Free parking

Pet friendly hotel More > Most Recent HotelGuides Reviews Read >

TripAdvisor Traveler Rating:




Based on 284 reviews

Read Recent Reviews

9 miles

AmericInn Lodge & Suites Tomah - I-94, Exit 143


750 Vandervort Street, I-94, Exit 143, Tomah, WI 54660


9 miles from Fort McCoy


From

$77
See Rates







| | |
| --- | --- |
| Check In | 15 00 |
| Check Out | 11 00 |




Rated High

Midscale, smoke-free hotel near I-94 at US 12
Heated indoor swimming pool
Free hot breakfast buffet
Free WiFi
Free parking - truck parking

Not pet friendly - no pets allowed. - Oct 2021
Most Recent HotelGuides Reviews Read >

TripAdvisor Traveler Rating:




Based on 194 reviews

Read Recent Reviews

21 miles

AmericInn Hotel & Suites West Salem


125 Buol Road, West Salem, WI 54669


21 miles from Fort McCoy


From

$63
See Rates







| | |
| --- | --- |
| Check In | 15 00 |
| Check Out | 11 00 |




Rated High

Midscale, smoke-free hotel
1 mile east of downtown West Salem - near I-90
Heated indoor swimming pool
Free hot breakfast buffet
Free WiFi
Free parking

Not pet friendly - no pets allowed. - Mar 2017
Most Recent HotelGuides Reviews Read >

TripAdvisor Traveler Rating:




Based on 202 reviews

Read Recent Reviews

21 miles

SureStay Plus Hotel by Best Western Black River Falls


600 Oasis Road, Black River Falls, WI 54615


21 miles from Fort McCoy


From

$67
See Rates







| | |
| --- | --- |
| Check In | 1600 |
| Check Out | 1100 |




Rated Average

Midscale, smoke-free, waterfront hotel near I-94 at WI 54
3 miles southwest of Majestic Pines Casino
Heated indoor swimming pool - exercise room
Free hot breakfast buffet
Free WiFi
Free parking

Pet friendly hotel More > Most Recent HotelGuides Reviews Read >

TripAdvisor Traveler Rating:




Based on 719 reviews

Read Recent Reviews

21 miles

Days Inn Black River Falls


919 WI 54 East, Black River Falls, WI 54615


21 miles from Fort McCoy


From

$53
See Rates







| | |
| --- | --- |
| Check In | 15 00 |
| Check Out | 11 00 |




Rated Average

Cheap, smoke-free, downtown hotel
5 miles southwest of Majestic Pines Casino
Heated indoor swimming pool
Free continental breakfast
Free WiFi
Free parking

Pet friendly hotel More > Most Recent HotelGuides Reviews Read >

TripAdvisor Traveler Rating:




Based on 168 reviews

Read Recent Reviews

22 miles

Comfort Inn & Suites Black River Falls - I-94, Exit 116


N6295 Holiday Drive, I-94, Exit 116, Black River Falls, WI 54615


22 miles from Fort McCoy


From

$76
See Rates







| | |
| --- | --- |
| Check In | 15 00 |
| Check Out | 11 00 |




Rated Average

Midscale, smoke-free hotel near I-94 at WI 54
3 miles southwest of Majestic Pines Casino
Heated indoor swimming pool - exercise room
Free hot breakfast buffet
Free WiFi
Free parking

Not pet friendly - no pets allowed. - Jan 2020
Most Recent HotelGuides Reviews Read >

TripAdvisor Traveler Rating:




Based on 185 reviews

Read Recent Reviews

26 miles

Baymont Inn & Suites Onalaska - I-90, Exit 5


3300 Kinney Coulee Road North, I-90, Exit 5, Onalaska, WI 54650


26 miles from Fort McCoy


From

$59
See Rates







| | |
| --- | --- |
| Check In | 1500 |
| Check Out | 1100 |




Rated Average

Midscale, smoke-free hotel
7 miles east of downtown Onalaska - near many restaurants
Heated indoor swimming pool - exercise room
Free continental breakfast
Free WiFi
Free parking

Pet friendly hotel More > Most Recent HotelGuides Reviews Read >

TripAdvisor Traveler Rating:




Based on 169 reviews

Read Recent Reviews

27 miles

Hampton Inn Onalaska - I-90, Exit 5


308 Hampton Court, I-90, Exit 5, Onalaska, WI 54650


27 miles from Fort McCoy


From

$133
See Rates







| | |
| --- | --- |
| Check In | 15 00 |
| Check Out | 11 00 |




Rated Very High

Upper-midscale, smoke-free hotel
3 miles southeast of downtown Onalaska
Heated indoor swimming pool - exercise room
Free hot breakfast buffet
Free WiFi
Free parking

Not pet friendly - no pets allowed. - Jan 2020


TripAdvisor Traveler Rating:




Based on 707 reviews

Read Recent Reviews

27 miles

Stoney Creek Inn Onalaska - I-90, Exit 5


3060 South Kinney Coulee Road, I-90, Exit 5, Onalaska, WI 54650


27 miles from Fort McCoy


From

$109
See Rates







| | |
| --- | --- |
| Check In | 1500 |
| Check Out | 1100 |




Rated Very High

Midscale, smoke-free hotel
Attached to Northwoods Conference Center
Free shuttle to La Crosse Airport and train station
Heated indoor-outdoor swimming pool - exercise room
Free hot breakfast buffet
Free WiFi
Free parking

Pet friendly hotel More > Most Recent HotelGuides Reviews Read >

TripAdvisor Traveler Rating:




Based on 532 reviews

Read Recent Reviews

27 miles

Holiday Inn Express & Suites Onalaska - I-90, Exit 5


2614 Midwest Drive, I-90, Exit 5, Onalaska, WI 54650


27 miles from Fort McCoy


From

$1012
See Rates







| | |
| --- | --- |
| Check In | 15 00 |
| Check Out | 11 00 |




Rated High

Upper-midscale, smoke-free hotel near I-90, Exit 5
Also near Woodman's Food Market
Heated indoor swimming pool - exercise room
Free hot breakfast buffet
Free WiFi
Free parking

Pet friendly hotel More >

TripAdvisor Traveler Rating:




Based on 13 reviews

Read Recent Reviews

27 miles

Days Inn Onalaska - I-90, Exit 5


9409 WI 16, I-90, Exit 5, Onalaska, WI 54650


27 miles from Fort McCoy


From

$90
See Rates







| | |
| --- | --- |
| Check In | 15 00 |
| Check Out | 11 00 |




Rated Average

Cheap, smoke-free hotel
Near Valley View Mall Shopping Center
Heated indoor swimming pool - exercise room
Free continental breakfast
Free WiFi
Free parking

Pet friendly hotel More > Most Recent HotelGuides Reviews Read >

TripAdvisor Traveler Rating:




Based on 213 reviews

Read Recent Reviews

28 miles

Comfort Inn Onalaska - I-90, Exit 4


1223 Crossing Meadows Drive, I-90, Exit 4, Onalaska, WI 54650


28 miles from Fort McCoy


From

$67
See Rates







| | |
| --- | --- |
| Check In | 15 00 |
| Check Out | 11 00 |




Rated High

Midscale, smoke-free hotel 3 miles east of Lake Onalaska
5 miles from La Crosse Airport
No shuttle to La Crosse Airport
Heated indoor swimming pool
Free hot breakfast buffet
Free WiFi
Free parking
Park and fly not allowed

Pet friendly hotel More > Most Recent HotelGuides Reviews Read >

TripAdvisor Traveler Rating:




Based on 168 reviews

Read Recent Reviews

30 miles

Americas Best Value Inn La Crosse


2622 Rose Street, La Crosse, WI 54603


30 miles from Fort McCoy


From

$50
See Rates







| | |
| --- | --- |
| Check In | 15 00 |
| Check Out | 11 00 |




Rated Average

Cheap, smoke-free hotel near Black River Public Beach
3 miles from La Crosse Airport
No shuttle to La Crosse Airport
No swimming pool
Exercise room
Free continental breakfast
Free WiFi
Free parking - truck parking
Park and fly not allowed

Pet friendly hotel More > Most Recent HotelGuides Reviews Read >

TripAdvisor Traveler Rating:




Based on 149 reviews

Read Recent Reviews

30 miles

Country Inn & Suites by Radisson La Crosse


2110 Rose Street, La Crosse, WI 54603


30 miles from Fort McCoy


From

$120
See Rates







| | |
| --- | --- |
| Check In | 15 00 |
| Check Out | 11 00 |




Rated High

Upper-midscale, smoke-free, smoke-free hotel
1 mile north of Black River Public Beach
4 miles from La Crosse Airport
No shuttle to La Crosse Airport
Heated indoor swimming pool - fitness center
Free hot breakfast buffet
Free WiFi
Free parking
Park and fly not allowed

Pet friendly hotel More > Most Recent HotelGuides Reviews Read >

TripAdvisor Traveler Rating:




Based on 520 reviews

Read Recent Reviews

30 miles

Econo Lodge La Crosse


1906 Rose Street, La Crosse, WI 54603


30 miles from Fort McCoy


From

$81
See Rates







| | |
| --- | --- |
| Check In | 15 00 |
| Check Out | 11 00 |




Rated Average

Cheap, smoke-free hotel near Black River Public Beach
3 miles north of downtown La Crosse
Also 4 miles from La Crosse Airport
No shuttle to La Crosse Airport
No swimming pool
Free continental breakfast
Free WiFi
Free parking
Park and fly not allowed

Pet friendly hotel More > Most Recent HotelGuides Reviews Read >

TripAdvisor Traveler Rating:




Based on 184 reviews

Read Recent Reviews

30 miles

Quality Inn La Crosse


1830 Rose Street, La Crosse, WI 54603


30 miles from Fort McCoy


From

$61
See Rates







| | |
| --- | --- |
| Check In | 15 00 |
| Check Out | 11 00 |




Rated Average

Midscale, smoke-free hotel near Black River Public Beach
4 miles from La Crosse Airport
No shuttle to La Crosse Airport
Heated indoor swimming pool - exercise room
Free hot breakfast buffet
Free WiFi
Free parking
Park and fly not allowed

Pet friendly hotel More > Most Recent HotelGuides Reviews Read >

TripAdvisor Traveler Rating:




Based on 187 reviews

Read Recent Reviews

30 miles

AmericInn Hotel & Conference Center Riverfront La Crosse


1835 Rose Street, La Crosse, WI 54603


30 miles from Fort McCoy


From

$170
See Rates







| | |
| --- | --- |
| Check In | 15 00 |
| Check Out | 11 00 |




Rated Average

Midscale, smoke-free, full-service, riverfront hotel
Near Black River Public Beach
4 miles from La Crosse Airport
Free shuttle to La Crosse Airport and train station
Indoor swimming pool - exercise room
Free hot breakfast buffet
Free WiFi
Free parking - truck parking
Free park and fly up to 7 nights only

Not pet friendly - no pets allowed. - Nov 2018
Most Recent HotelGuides Reviews Read >

TripAdvisor Traveler Rating:




Based on 806 reviews

Read Recent Reviews

30 miles

Super 8 Hotel La Crosse


1625 Rose Street, La Crosse, WI 54601


30 miles from Fort McCoy


From

$59
See Rates







| | |
| --- | --- |
| Check In | 15 00 |
| Check Out | 11 00 |




Rated Average

Cheap, smoke-free hotel near Black River Public Beach
4 miles from La Crosse Airport
No shuttle to La Crosse Airport
Heated indoor swimming pool - exercise room
Free continental breakfast
Free WiFi
Free parking - truck parking
Park and fly not allowed

Pet friendly hotel More > Most Recent HotelGuides Reviews Read >

TripAdvisor Traveler Rating:




Based on 574 reviews

Read Recent Reviews

31 miles

Rodeway Inn La Crosse


614 Monitor Street, La Crosse, WI 54603


31 miles from Fort McCoy


From

$54
See Rates







| | |
| --- | --- |
| Check In | 15 00 |
| Check Out | 11 00 |




Cheap, smoke-free motel
North of downtown La Crosse
No swimming pool
Free WiFi
Free parking

Not pet friendly - no pets allowed. - Jun 2023

Why Book Here?

No fees
Lowest price guarantee
Pay at hotel in most cases
If you don't like your hotel,
we'll refund your money.
Cash rewards + hotel points too
Military-Hotels.us
Fort McCoy Info


Fort McCoy

Fort McCoy MWR

Closest Airports
Dane County Regional Airport - MSN

La Crosse Municipal Airport - LSE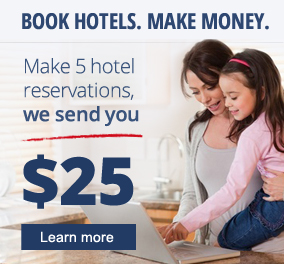 Hotels near
Other Military Bases



McConnell Air Force Base – KS


Lackland AFB – TX