The Washington Navy Yard is located on the northern shore of the Anacostia River in southeast Washington, DC. It serves as the headquarters of the Naval District Washington.

Washington Navy Yard on-base temporary lodging is in Navy Lodge Washington DC.

The 2 closest off-base hotels are just west of the main gate. There are many hotels and motels within a few miles northwest of the Navy Yard, in and near downtown Washington, DC.
Rates shown below are averages. Click See Rates to view rates for your dates.

0.1 mile

Thompson Hotel Nationals Park DC


221 Tingey Street SE, Washington, DC 20003


0.1 mile from Washington Navy Yard


From

$264
See Rates







| | |
| --- | --- |
| Check In | 16 00 |
| Check Out | 11 00 |




Rated Very High

Luxury, smoke-free, full-service hotel
Located in Navy Yard District
No swimming pool
Exercise room
Valet parking only - $55 per night

Pet friendly hotel More >

Note: This hotel charges a resort fee of $25 per night - includes WiFi.


TripAdvisor Traveler Rating:




Based on 351 reviews

Read Recent Reviews

0.3 mile

Residence Inn by Marriott Navy Yard DC


1233 1st Street SE, Washington, DC 20003


0.3 mile from Washington Navy Yard


From

$161
See Rates







| | |
| --- | --- |
| Check In | 1600 |
| Check Out | 1100 |




Rated Very High

Upscale, smoke-free, all-suite, extended-stay hotel
Near Nationals Park
No swimming pool
Exercise room
Free hot breakfast buffet
Free WiFi
Valet parking only - $43 per night

Pet friendly hotel More > Most Recent HotelGuides Reviews Read >

TripAdvisor Traveler Rating:




Based on 179 reviews

Read Recent Reviews

0.4 mile

Sonder Europa Hotel Barracks Row DC - I-695, Exits 1C & 2


818 Potomac Avenue SE, I-695, Exit 1C & 2, Washington, DC 20003


0.4 mile from Washington Navy Yard


From

$196
See Rates







| | |
| --- | --- |
| Check In | 16 00 |
| Check Out | 11 00 |




Rated Very High

Upscale, smoke-free, apartment hotel
Near Navy Yard Metro Station
No swimming pool
Free WiFi
No on-site parking available

Not pet friendly - no pets allowed. - Jun 2022


TripAdvisor Traveler Rating:




Based on 14 reviews

Read Recent Reviews

0.4 mile

Homewood Suites by Hilton Navy Yard Washington


50 M Street SE, Washington, DC 20003


0.4 mile from Washington Navy Yard


From

$157
See Rates







| | |
| --- | --- |
| Check In | 16 00 |
| Check Out | 11 00 |




Rated Very High

Upscale, smoke-free, all-suite, extended-stay hotel
Near Capitol Hill - south of I-695
Heated indoor swimming pool - exercise room
Free hot breakfast buffet
Free WiFi
Valet parking only - $42 per night

Not pet friendly - no pets allowed. - Nov 2016
Most Recent HotelGuides Reviews Read >

TripAdvisor Traveler Rating:




Based on 739 reviews

Read Recent Reviews

0.4 mile

Coda on Half Apartments Navy Yard DC


41 L Street SE, Washington, DC 20003


0.4 mile from Washington Navy Yard


From

$188
See Rates







| | |
| --- | --- |
| Check In | 16 00 |
| Check Out | 11 00 |




Upscale, smoke-free, apartment hotel
Near Navy Yard Metro Station
No swimming pool
Exercise room
Free WiFi
Parking costs $50 per night

Pet friendly hotel More >

0.4 mile

AC Hotel by Marriott Captitol Hill DC


867 New Jersey Avenue SE, Washington, DC 20003


0.4 mile from Washington Navy Yard


From

$278
See Rates







| | |
| --- | --- |
| Check In | 1500 |
| Check Out | 1200 |




Rated High

Upscale, smoke-free hotel
No swimming pool
24-hour exercise room
Free WiFi
Valet parking only - $49 per night

Not pet friendly - no pets allowed. - Mar 2022


TripAdvisor Traveler Rating:




Based on 18 reviews

Read Recent Reviews

0.8 mile

Capitol Hill Hotel DC


200 C Street SE, Washington, DC 20003


0.8 mile from Washington Navy Yard


From

$469
See Rates







| | |
| --- | --- |
| Check In | 15 00 |
| Check Out | 12 00 |




Rated Very High

Upper-midscale, smoke-free, all-suite hotel
No swimming pool
Exercise room
Valet parking only - $50 per night

Pet friendly hotel More >

Note: This hotel charges a resort fee of $25 per night - includes WiFi and continental breakfast.


Most Recent HotelGuides Reviews Read >

TripAdvisor Traveler Rating:




Based on 2690 reviews

Read Recent Reviews

1.0 mile

Residence Inn by Marriott Capitol DC


333 E Street SW, Washington, DC 20024


1.0 mile from Washington Navy Yard


From

$152
See Rates







| | |
| --- | --- |
| Check In | 1600 |
| Check Out | 1100 |




Rated High

Upscale, smoke-free, all-suite, extended-stay hotel
Near Capitol Hill - 2 blocks from Metro
Heated indoor swimming pool - exercise room
Free hot breakfast buffet
Free WiFi
Parking costs $42 per night

Pet friendly hotel More > Most Recent HotelGuides Reviews Read >

TripAdvisor Traveler Rating:




Based on 1266 reviews

Read Recent Reviews

1.1 miles

Hyatt Place Hotel National Mall Washington DC


400 E Street SW, Washington, DC 20024


1.1 miles from Washington Navy Yard


From

$99
See Rates







| | |
| --- | --- |
| Check In | 15 00 |
| Check Out | 12 00 |




Rated High

Upscale, smoke-free hotel near L'Enfant Plaza
Outdoor swimming pool - exercise room
Free hot breakfast buffet
Free WiFi
Valet parking only - $40 per night

Not pet friendly - no pets allowed. - Jan 2016
Most Recent HotelGuides Reviews Read >

TripAdvisor Traveler Rating:




Based on 2101 reviews

Read Recent Reviews

1.2 miles

Pendry Washington DC the Wharf Hotel


655 Water Street SW, Washington, DC 20024


1.2 miles from Washington Navy Yard


From

$400
See Rates







| | |
| --- | --- |
| Check In | 16 00 |
| Check Out | 11 00 |




Upscale, smoke-free, full-service hotel
Near L'Enfant Plaza
Outdoor swimming pool open all year
24-hour exercise room
3 restaurants - 3 lounges
Free WiFi
Valet parking only - $75 per night

Pet friendly hotel More >

1.3 miles

Holiday Inn Capitol DC


550 C Street SW, Washington, DC 20024


1.3 miles from Washington Navy Yard


From

$124
See Rates







| | |
| --- | --- |
| Check In | 15 00 |
| Check Out | 12 00 |




Rated High

Upper-midscale, smoke-free, full-service hotel
Near L'Enfant Plaza and Southeastern University
Walk to National Mall and museums
Outdoor swimming pool open in summer - exercise room
Free WiFi
Parking costs $53 per night

Pet friendly hotel More > Most Recent HotelGuides Reviews Read >

TripAdvisor Traveler Rating:




Based on 3170 reviews

Read Recent Reviews

1.3 miles

Canopy by Hilton Hotel the Wharf Washington DC


975 7th Street SW, Washington, DC 20024


1.3 miles from Washington Navy Yard


From

$410
See Rates







| | |
| --- | --- |
| Check In | 15 00 |
| Check Out | 12 00 |




Rated Very High

Upper-upscale, smoke-free, full-service, riverview hotel
In Southwest Waterfront area
No swimming pool
24-hour exercise room
Free WiFi
Parking costs $38 per night

Pet friendly hotel More > Most Recent HotelGuides Reviews Read >

TripAdvisor Traveler Rating:




Based on 840 reviews

Read Recent Reviews

1.3 miles

Hyatt House Hotel Southwest DC


725 Wharf Street SW, Washington, DC 20024


1.3 miles from Washington Navy Yard


From

$254
See Rates







| | |
| --- | --- |
| Check In | 15 00 |
| Check Out | 12 00 |




Rated High

Upscale, smoke-free, all-suite, extended-stay hotel
In the Southwest Waterfront district of Washington, DC
Outdoor rooftop swimming pool - 24-hour exercise room
Free hot breakfast buffet
Free WiFi
Valet parking only - $50 per night

Pet friendly hotel More > Most Recent HotelGuides Reviews Read >

TripAdvisor Traveler Rating:




Based on 1183 reviews

Read Recent Reviews

1.4 miles

InterContinental Hotel Washington DC at the Wharf


801 Wharf Street SW, Washington, DC 20024


1.4 miles from Washington Navy Yard


From

$153
See Rates







| | |
| --- | --- |
| Check In | 16 00 |
| Check Out | 11 00 |




Rated Very High

Luxury, smoke-free, full-service, downtown, waterfront hotel
Near L'Enfant Plaza
Outdoor swimming pool - 24-hour exercise room
Free WiFi
Parking costs $50 per night

Not pet friendly - no pets allowed. - Sep 2017


TripAdvisor Traveler Rating:




Based on 839 reviews

Read Recent Reviews

1.4 miles

Hilton Hotel National Mall DC


480 L'Enfant Plaza SW, Washington, DC 20024


1.4 miles from Washington Navy Yard


From

$412
See Rates







| | |
| --- | --- |
| Check In | 16 00 |
| Check Out | 11 00 |




Upper-upscale, smoke-free, full-service, downtown hotel
Near L'Enfant Plaza
Also near National Mall
Outdoor swimming pool open in summer - exercise room
Free WiFi
Valet parking only - $59 per night

Not pet friendly - no pets allowed. - Oct 2019


1.5 miles

Hyatt Regency Capitol Hill Hotel DC


400 New Jersey Avenue NW, Washington, DC 20001


1.5 miles from Washington Navy Yard


From

$113
See Rates







| | |
| --- | --- |
| Check In | 16 00 |
| Check Out | 11 00 |




Rated High

Upper-upscale, smoke-free, full-service, Capitol Hill hotel
Heated indoor swimming pool - exercise room
Free WiFi
Valet parking only - $52 per night

Not pet friendly - no pets allowed. - Mar 2016
Most Recent HotelGuides Reviews Read >

TripAdvisor Traveler Rating:




Based on 6067 reviews

Read Recent Reviews

1.5 miles

Phoenix Park Hotel DC


520 North Capitol Street NW, Washington, DC 20001


1.5 miles from Washington Navy Yard


From

$161
See Rates







| | |
| --- | --- |
| Check In | 15 00 |
| Check Out | 12 00 |




Rated Very High

Upscale, smoke-free hotel
One block from Union Station
Member of Historic Hotels of America
No swimming pool
Exercise room
Free WiFi
No on-site parking available

Not pet friendly - no pets allowed. - Aug 2021
Most Recent HotelGuides Reviews Read >

TripAdvisor Traveler Rating:




Based on 1064 reviews

Read Recent Reviews

1.5 miles

Kimpton George Hotel DC


15 E Street NW, Washington, DC 20001


1.5 miles from Washington Navy Yard


From

$249
See Rates







| | |
| --- | --- |
| Check In | 15 00 |
| Check Out | 12 00 |




Rated Very High

Upper-upscale, smoke-free, full-service, Capitol Hill hotel
No swimming pool
24-hour exercise room
Internet access costs $18 per night
Valet parking only - $46 per night

Pet friendly hotel More > Most Recent HotelGuides Reviews Read >

TripAdvisor Traveler Rating:




Based on 2614 reviews

Read Recent Reviews

1.6 miles

Hilton Hotel Capitol Hill DC


525 New Jersey Avenue NW, Washington, DC 20001


1.6 miles from Washington Navy Yard


From

$112
See Rates







| | |
| --- | --- |
| Check In | 16 00 |
| Check Out | 12 00 |




Rated High

Upper-upscale, smoke-free, full-service hotel
Near Union Station - convenient to Capital One Arena
No swimming pool
24-hour exercise room
Free WiFi
Valet parking only - $59 per night

Pet friendly hotel More > Most Recent HotelGuides Reviews Read >

TripAdvisor Traveler Rating:




Based on 1914 reviews

Read Recent Reviews

1.7 miles

Salamander Waterfront Hotel DC


1330 Maryland Avenue, Washington, DC 20024


1.7 miles from Washington Navy Yard


From

$265
See Rates







| | |
| --- | --- |
| Check In | 16 00 |
| Check Out | 11 00 |




Rated Very High

Luxury, smoke-free, full-service, waterfront hotel
Near L'Enfant Plaza and Southeastern University
Heated indoor swimming pool - exercise room
Full-service spa
Free WiFi
Valet parking only - $59 per night

Pet friendly hotel More > Most Recent HotelGuides Reviews Read >

TripAdvisor Traveler Rating:




Based on 7 reviews

Read Recent Reviews

1.9 miles

Kimpton Hotel Monaco DC


700 F Street NW, Washington, DC 20004


1.9 miles from Washington Navy Yard


From

$180
See Rates







| | |
| --- | --- |
| Check In | 15 00 |
| Check Out | 12 00 |




Rated High

Upper-upscale, smoke-free, full-service, downtown DC hotel
Near Smithsonian and Metro Center
No swimming pool
Exercise room
Internet access costs $13 per night
Valet parking only - $44 per night

Pet friendly hotel More > Most Recent HotelGuides Reviews Read >

TripAdvisor Traveler Rating:




Based on 702 reviews

Read Recent Reviews

2.0 miles

Washington Marriott Capitol Hill Hotel


175 L Street NE, Washington, DC 20002


2.0 miles from Washington Navy Yard


From

$247
See Rates







| | |
| --- | --- |
| Check In | 1500 |
| Check Out | 1200 |




Upper-upscale, smoke-free, full-service hotel
1 mile from Gallaudet University
No swimming pool
Exercise room
Free WiFi
Parking costs $40 per night

Pet friendly hotel More >

2.0 miles

Waldorf Astoria Hotel Pennsylvania Avenue DC


1100 Pennsylvania Avenue NW, Washington, DC 20004


2.0 miles from Washington Navy Yard


From

$611
See Rates







| | |
| --- | --- |
| Check In | 16 00 |
| Check Out | 12 00 |




Luxury, smoke-free, full-service hotel
Near Smithsonian Museum
No swimming pool
24-hour exercise room
Full-service spa
Free WiFi
Valet parking only - $60 per night

Not pet friendly - no pets allowed. - Aug 2022


2.0 miles

Fairfield Inn & Suites by Marriott Downtown DC


500 H Street NW, Washington, DC 20001


2.0 miles from Washington Navy Yard


From

$127
See Rates







| | |
| --- | --- |
| Check In | 1500 |
| Check Out | 1200 |




Rated Average

Upper-midscale, smoke-free, downtown DC hotel
Near Smithsonian and Capital One Arena
No swimming pool
Exercise room
Free hot breakfast buffet
Free WiFi
Valet parking only - $52 per night

Not pet friendly - no pets allowed. - May 2019
Most Recent HotelGuides Reviews Read >

TripAdvisor Traveler Rating:




Based on 1007 reviews

Read Recent Reviews

2.0 miles

Riggs Hotel DC


900 F Street NW, Washington, DC 20004


2.0 miles from Washington Navy Yard


From

$255
See Rates







| | |
| --- | --- |
| Check In | 16 00 |
| Check Out | 12 00 |




Upscale, smoke-free, full-service hotel in downtown DC
Near Smithsonian and Capital One Arena
Also near Gallery Place subway station
No swimming pool
Exercise room
Free WiFi
Valet parking only - $55 per night

Not pet friendly - no pets allowed. - Feb 2020
Most Recent HotelGuides Reviews Read >

2.0 miles

Motto by Hilton Hotel DC


627 H Street NW, Washington, DC 20001


2.0 miles from Washington Navy Yard


From

$181
See Rates







| | |
| --- | --- |
| Check In | 15 00 |
| Check Out | 12 00 |




Rated Very High

Upper-midscale, smoke-free, full-service hotel
Near Smithsonian Museum and Gallery Place
No swimming pool
Exercise room
Free WiFi
No on-site parking available

Not pet friendly - no pets allowed. - July 2020
Most Recent HotelGuides Reviews Read >

TripAdvisor Traveler Rating:




Based on 1427 reviews

Read Recent Reviews

2.0 miles

Harrington Hotel DC


436 11th Street NW, Washington, DC 20004


2.0 miles from Washington Navy Yard


From

$169
See Rates







| | |
| --- | --- |
| Check In | 1600 |
| Check Out | 1200 |




Rated Average

Midscale, full-service, downtown hotel
Near Smithsonian and Metro Center subway station
3 blocks from Reagan Trade Center
Some smoking rooms
No swimming pool
Free WiFi
No on-site parking available

Pet friendly hotel More > Most Recent HotelGuides Reviews Read >

TripAdvisor Traveler Rating:




Based on 1683 reviews

Read Recent Reviews

2.1 miles

Holiday Inn Express Downtown DC


317 K St NW, Washington, DC 20001


2.1 miles from Washington Navy Yard


From

$159
See Rates







| | |
| --- | --- |
| Check In | 15 00 |
| Check Out | 12 00 |




Rated Very Low – Not Recommended

Upper-midscale, smoke-free, downtown hotel
Near Smithsonian Museum
No swimming pool
Exercise room
Free hot breakfast buffet
Free WiFi
Valet parking only - $50 per night

Pet friendly hotel More >

TripAdvisor Traveler Rating:




Based on 1 reviews

Read Recent Reviews
Why Book Here?

No fees
Lowest price guarantee
Pay at hotel in most cases
If you don't like your hotel,
we'll refund your money.
Cash rewards + hotel points too
Military-Hotels.us
Washington Navy Yard Info


Naval District Washington

Naval Support Activity Washington at Washington Navy Yard

USO of Metropolitan Washington

Closest Airport:

Ronald Reagan Washington National Airport - DCA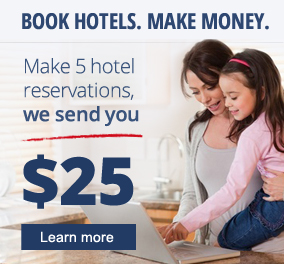 Hotels near
Other Military Bases



Langley Air Force Base – VA


Lackland AFB – TX