Bolling Air Force Base is located 6 miles south of Washington, DC and is sandwiched between the Potomac River and I-295.

On-base temporary lodging at Joint Base Anacostia-Bolling is in DC Bolling Inn.

The closest hotels and motels are a few miles southeast of the base along I-495 in Oxon Hill, MD. Hotels in Alexandria, VA are about 8 miles west via I-295 South to I-495, then north on US 1.
Rates shown below are averages. Click See Rates to view rates for your dates.

1.7 miles

Sheraton Suites Alexandria


801 North Saint Asaph Street, Alexandria, VA 22314


1.7 miles from Bolling Air Force Base


From

$116
See Rates







| | |
| --- | --- |
| Check In | 1600 |
| Check Out | 1200 |




Rated High

Upscale, smoke-free, full-service hotel near I-95
2.5 miles from Reagan National Airport
Located in Old Town Alexandria
Free shuttle to Reagan National Airport
Heated indoor swimming pool - exercise room
Free WiFi
Parking costs $26 per night
Park and fly not allowed

Pet friendly hotel More > Most Recent HotelGuides Reviews Read >

TripAdvisor Traveler Rating:




Based on 895 reviews

Read Recent Reviews

2.0 miles

Renaissance Capital View Hotel Arlington


2800 South Potomac Avenue, Arlington, VA 22202


2.0 miles from Bolling Air Force Base


From

$127
See Rates







| | |
| --- | --- |
| Check In | 1600 |
| Check Out | 1200 |




Rated Very High

Upscale, smoke-free, full-service, airport hotel
1 mile from Reagan National Airport
Free shuttle to Reagan National Airport
No swimming pool
24-hour exercise room
WiFi costs $13 per night
Parking costs $37 per night
Park and fly not allowed

Not pet friendly - no pets allowed. - Sep 2019
Most Recent HotelGuides Reviews Read >

TripAdvisor Traveler Rating:




Based on 1026 reviews

Read Recent Reviews

2.0 miles

Residence Inn by Marriott Capital View Arlington


2850 South Potomac Avenue, Arlington, VA 22207


2.0 miles from Bolling Air Force Base


From

$144
See Rates







| | |
| --- | --- |
| Check In | 1600 |
| Check Out | 1200 |




Rated High

Upscale, smoke-free, all-suite, extended-stay hotel
1.5 miles from Reagan National Airport
Free shuttle to Reagan National Airport
Heated indoor swimming pool - 24-hour exercise room
Free hot breakfast buffet
Free WiFi
Parking costs $29 per night
Park and fly costs $10 per night

Pet friendly hotel More > Most Recent HotelGuides Reviews Read >

TripAdvisor Traveler Rating:




Based on 911 reviews

Read Recent Reviews

2.1 miles

Courtyard by Marriott Hotel Crystal City Arlington


2899 Richmond Highway, Arlington, VA 22202


2.1 miles from Bolling Air Force Base


From

$119
See Rates







| | |
| --- | --- |
| Check In | 1500 |
| Check Out | 1200 |




Rated High

Upscale, smoke-free hotel
1.5 miles from Reagan National Airport
Free shuttle to Reagan National Airport
Heated indoor swimming pool - 24-hour exercise room
Free WiFi
Parking costs $34 per night
Park and fly not allowed

Not pet friendly - no pets allowed. - Feb 2019
Most Recent HotelGuides Reviews Read >

TripAdvisor Traveler Rating:




Based on 92 reviews

Read Recent Reviews

2.1 miles

Hilton Garden Inn Reagan National Airport Arlington


2020 Richmond Highway, Arlington, VA 22202


2.1 miles from Bolling Air Force Base


From

$165
See Rates







| | |
| --- | --- |
| Check In | 16 00 |
| Check Out | 12 00 |




Rated High

Upscale, smoke-free hotel
1 mile west of Reagan Airport - near Crystal City
Free shuttle to Reagan National Airport
No swimming pool
Exercise room
Free WiFi
Parking costs $25 per night
Park and fly not allowed

Not pet friendly - no pets allowed. - Nov 2019


TripAdvisor Traveler Rating:




Based on 1559 reviews

Read Recent Reviews

2.1 miles

Hyatt Regency Hotel Crystal City Arlington


2799 Richmond Highway, Arlington, VA 22202


2.1 miles from Bolling Air Force Base


From

$123
See Rates







| | |
| --- | --- |
| Check In | 16 00 |
| Check Out | 11 00 |




Rated High

Upper-upscale, smoke-free, full-service hotel
1.5 miles from Reagan National Airport
Free shuttle to Reagan National Airport
Free shuttle to other attractions within 3-mile radius
Outdoor swimming pool open in summer - exercise room
Free WiFi
Valet parking only - $45 per night
Park and fly not allowed

Pet friendly hotel More > Most Recent HotelGuides Reviews Read >

TripAdvisor Traveler Rating:




Based on 3046 reviews

Read Recent Reviews

2.1 miles

Hotel Indigo Old Town Alexandria


220 South Union Street, Alexandria, VA 22314


2.1 miles from Bolling Air Force Base


From

$161
See Rates







| | |
| --- | --- |
| Check In | 15 00 |
| Check Out | 11 00 |




Rated Very High

Upper-upscale, smoke-free, full-service hotel
Near I-95 and Waterfront Park
No swimming pool
Exercise room
Free WiFi
Valet parking only - $34 per night

Pet friendly hotel More >

TripAdvisor Traveler Rating:




Based on 260 reviews

Read Recent Reviews

2.1 miles

The Alexandrian


480 King Street, Alexandria, VA 22314


2.1 miles from Bolling Air Force Base


From

$111
See Rates







| | |
| --- | --- |
| Check In | 1600 |
| Check Out | 1200 |




Rated High

Upper-upscale, smoke-free, full-service hotel near I-95
In Old Town Alexandria near waterfront
3.5 miles south of Reagan National Airport
An Autograph Collection hotel
Free shuttle to Reagan National Airport
Heated indoor swimming pool - exercise room
Internet access costs $13 per night
Parking costs $29 per night
Park and fly costs $35 per night

Pet friendly hotel More > Most Recent HotelGuides Reviews Read >

TripAdvisor Traveler Rating:




Based on 2150 reviews

Read Recent Reviews

2.2 miles

Holiday Inn Reagan Airport Arlington


2650 Richmond Highway, Arlington, VA 22202


2.2 miles from Bolling Air Force Base


From

$65
See Rates







| | |
| --- | --- |
| Check In | 16 00 |
| Check Out | 12 00 |




Rated Average

Upper-midscale, smoke-free, full-service hotel
1.5 miles from Reagan National Airport
Free shuttle to Reagan National Airport
No swimming pool
Exercise room
Free WiFi
Parking costs $24 per night
Park and fly costs $10 per night

Not pet friendly - no pets allowed. - Feb 2019
Most Recent HotelGuides Reviews Read >

TripAdvisor Traveler Rating:




Based on 712 reviews

Read Recent Reviews

2.2 miles

Sonder Hotel the Grace Alexandria - I-95 & I-495, Exit 177


805 King Street, I-95 & I-495, Exit 177, Alexandria, VA 22314


2.2 miles from Bolling Air Force Base


From

$113
See Rates







| | |
| --- | --- |
| Check In | 16 00 |
| Check Out | 11 00 |




Rated High

Upscale, smoke-free, downtown, apartment hotel
Near Alexandria National Cemetery
No swimming pool
Free WiFi
No on-site parking available

Not pet friendly - no pets allowed. - Oct 2021


TripAdvisor Traveler Rating:




Based on 10 reviews

Read Recent Reviews

2.3 miles

Hilton Crystal City Hotel Arlington


2399 Jefferson Davis Highway, Arlington, VA 22202


2.3 miles from Bolling Air Force Base


From

$220
See Rates







| | |
| --- | --- |
| Check In | 15 00 |
| Check Out | 12 00 |




Rated Very High

Upper-upscale, smoke-free, full-service hotel
1.5 miles from Reagan National Airport
Free shuttle to Reagan National Airport
Free shuttle to other attractions within 5-mile radius
No swimming pool
Exercise room
Free WiFi
Parking $35 per night
Park and fly not allowed

Not pet friendly - no pets allowed. - Jan 2016


TripAdvisor Traveler Rating:




Based on 308 reviews

Read Recent Reviews

2.3 miles

Morrison House Hotel Alexandria - I-95 & I-495, Exit 177


116 South Alfred Street, I-95 & I-495, Exit 177, Alexandria, VA 22314


2.3 miles from Bolling Air Force Base


From

$125
See Rates







| | |
| --- | --- |
| Check In | 1600 |
| Check Out | 1200 |




Rated Very High

Upper-upscale, smoke-free hotel
Near I-95/I-495 and Old Town King Street shopping
An Autograph Collection hotel
No swimming pool
Free WiFi
Valet parking only - $29 per night

Pet friendly hotel More >

TripAdvisor Traveler Rating:




Based on 891 reviews

Read Recent Reviews

2.4 miles

Hampton Inn Arlington


2000 Richmond Highway, Arlington, VA 22202


2.4 miles from Bolling Air Force Base


From

$158
See Rates







| | |
| --- | --- |
| Check In | 16 00 |
| Check Out | 12 00 |




Rated Very High

Upper-midscale, smoke-free hotel
1.5 miles from Reagan National Airport
Free shuttle to Reagan National Airport
Heated indoor swimming pool - exercise room
Free hot breakfast buffet
Free WiFi
Parking costs $25 per night
Park and fly not allowed

Not pet friendly - no pets allowed. - Jul 2021
Most Recent HotelGuides Reviews Read >

TripAdvisor Traveler Rating:




Based on 2000 reviews

Read Recent Reviews

2.5 miles

Westin Hotel Crystal City Arlington


1800 Richmond Highway, Arlington, VA 22202


2.5 miles from Bolling Air Force Base


From

$127
See Rates







| | |
| --- | --- |
| Check In | 1500 |
| Check Out | 1200 |




Rated High

Upscale, smoke-free, full-service hotel
2.5 miles from Reagan National Airport
Free shuttle to Reagan National Airport
No swimming pool
24-hour exercise room
Free WiFi
Parking costs $39 per night
Park and fly not allowed

Pet friendly hotel More > Most Recent HotelGuides Reviews Read >

TripAdvisor Traveler Rating:




Based on 1357 reviews

Read Recent Reviews

2.5 miles

Lorien Hotel & Spa Alexandria


1600 King Street, Alexandria, VA 22314


2.5 miles from Bolling Air Force Base


From

$133
See Rates







| | |
| --- | --- |
| Check In | 15 00 |
| Check Out | 12 00 |




Rated Very High

Upscale, smoke-free, spa hotel near I-95
Located in Old Town Alexandria
No swimming pool
Exercise room
Full-service spa
Free WiFi
Valet parking only - $40 per night

Pet friendly hotel More > Most Recent HotelGuides Reviews Read >

TripAdvisor Traveler Rating:




Based on 1540 reviews

Read Recent Reviews

2.5 miles

Hyatt Centric Hotel Old Town Alexandria


1625 King Street, Alexandria, VA 22314


2.5 miles from Bolling Air Force Base


From

$68
See Rates







| | |
| --- | --- |
| Check In | 15 00 |
| Check Out | 12 00 |




Rated Very High

Upscale, smoke-free, full-service hotel
No swimming pool
Exercise room
Free WiFi
Valet parking only - $40 per night

Pet friendly hotel More >

TripAdvisor Traveler Rating:




Based on 190 reviews

Read Recent Reviews

2.5 miles

Hampton Inn Old Town Alexandria


1616 King Street, Alexandria, VA 22314


2.5 miles from Bolling Air Force Base


From

$173
See Rates







| | |
| --- | --- |
| Check In | 15 00 |
| Check Out | 12 00 |




Rated Average

Upper-midscale, smoke-free hotel near I-95
1 mile west of Old Town Alexandria waterfront
Outdoor rooftop swimming pool open in summer
Exercise room
Free hot breakfast buffet
Free WiFi
Parking costs $20 per night

Not pet friendly - no pets allowed. - July 2020
Most Recent HotelGuides Reviews Read >

TripAdvisor Traveler Rating:




Based on 1073 reviews

Read Recent Reviews

2.5 miles

Wyndham Vacation Resorts Old Town Alexandria


1757 King Street, Alexandria, VA 22314


2.5 miles from Bolling Air Force Base


From

$216
See Rates







| | |
| --- | --- |
| Check In | 16 00 |
| Check Out | 10 00 |




Rated Very High

Upscale, smoke-free, all-suite hotel near metro
1 mile west of Old Town Alexandria
No swimming pool
Exercise room
Free WiFi
Free parking

Not pet friendly - no pets allowed. - Jul 2016


TripAdvisor Traveler Rating:




Based on 356 reviews

Read Recent Reviews

2.5 miles

MGM Hotel & Casino National Harbor - I-95 & I-495, Exit 3


101 MGM National Avenue, I-95 & I-495, Exit 3, National Harbor, MD 20745


2.5 miles from Bolling Air Force Base


From

$264
See Rates







| | |
| --- | --- |
| Check In | 15 00 |
| Check Out | 11 00 |




Rated High

Luxury, smoke-free, casino hotel
Outdoor swimming pool - fitness center
Full-service spa

Not pet friendly - no pets allowed. - Nov 2016


Note: This hotel charges a resort fee of $25 per night - includes parking and WiFi.


Most Recent HotelGuides Reviews Read >

TripAdvisor Traveler Rating:




Based on 1329 reviews

Read Recent Reviews

2.6 miles

Hilton Hotel Old Town Alexandria


1767 King Street, Alexandria, VA 22314


2.6 miles from Bolling Air Force Base


From

$119
See Rates







| | |
| --- | --- |
| Check In | 16 00 |
| Check Out | 12 00 |




Rated High

Upper-upscale, smoke-free, full-service hotel near I-95
Also near Metro King Station
1 mile west of Old Town waterfront
Heated indoor swimming pool - exercise room
Internet costs $13 per night
Parking costs $32 per night

Not pet friendly - no pets allowed. - Jan 2016
Most Recent HotelGuides Reviews Read >

TripAdvisor Traveler Rating:




Based on 1986 reviews

Read Recent Reviews

2.6 miles

Marriott Crystal Hotel Gateway Arlington


1700 Richmond Highway, Arlington, VA 22202


2.6 miles from Bolling Air Force Base


From

$129
See Rates







| | |
| --- | --- |
| Check In | 1600 |
| Check Out | 1200 |




Rated Very High

Upper-upscale, smoke-free, full-service hotel
2 miles northwest of Reagan National Airport
Free shuttle to Reagan National Airport
Heated indoor-outdoor swimming pool - exercise room
Internet access costs $13 per night
Parking costs $39 per night
Park and fly not allowed

Not pet friendly - no pets allowed. - Sep 2019
Most Recent HotelGuides Reviews Read >

TripAdvisor Traveler Rating:




Based on 322 reviews

Read Recent Reviews

2.6 miles

Hilton Garden Inn Alexandria - I-95 & I-495, Exit 176B


1620 Prince Street, I-95 & I-495, Exit 176B, Alexandria, VA 22314


2.6 miles from Bolling Air Force Base


From

$120
See Rates







| | |
| --- | --- |
| Check In | 15 00 |
| Check Out | 12 00 |




Rated Very High

Upscale, smoke-free, full-service hotel near I-95/I-495
Near Old Town Alexandria
No swimming pool
24-hour fitness center
Free WiFi
Valet parking only - $30 per night

Not pet friendly - no pets allowed. - Apr 2015
Most Recent HotelGuides Reviews Read >

TripAdvisor Traveler Rating:




Based on 793 reviews

Read Recent Reviews

2.6 miles

Residence Inn by Marriott Downtown Alexandria - I-95 & I-495, Exit 176B


1456 Duke Street, I-95 & I-495, Exit 176B, Alexandria, VA 22314


2.6 miles from Bolling Air Force Base


From

$169
See Rates







| | |
| --- | --- |
| Check In | 1600 |
| Check Out | 1200 |




Rated Very High

Upscale, smoke-free, all-suite, extended-stay hotel
Near I-95/I-495
In Old Town Alexandria near King Street Metro Stop
No swimming pool
Exercise room
Free hot breakfast buffet
Free WiFi
Parking costs $40 per night

Pet friendly hotel More >

TripAdvisor Traveler Rating:




Based on 924 reviews

Read Recent Reviews

2.6 miles

Crowne Plaza Hotel Arlington


1480 Crystal Drive, Arlington, VA 22202


2.6 miles from Bolling Air Force Base


From

$86
See Rates







| | |
| --- | --- |
| Check In | 15 00 |
| Check Out | 12 00 |




Rated Average

Upscale, smoke-free, full-service hotel
2 miles from Reagan National Airport
Free shuttle to Reagan National Airport
Outdoor swimming pool open in summer - exercise room
Free WiFi
Parking costs $21 per night
Park and fly not allowed

Not pet friendly - no pets allowed. - Jun 2016


TripAdvisor Traveler Rating:




Based on 740 reviews

Read Recent Reviews

2.7 miles

Red Roof Plus+ Inn & Suites Oxon Hill - I-95 & I-495, Exit 4


6170 Oxon Hill Road, I-95 & I-495, Exit 4, Oxon Hill, MD 20745


2.7 miles from Bolling Air Force Base


From

$117
See Rates







| | |
| --- | --- |
| Check In | 15 00 |
| Check Out | 11 00 |




Rated Average

Midscale, smoke-free motel convenient to Bolling AFB
8 miles southeast of Washington, DC
No swimming pool
Free WiFi
Free parking

Not pet friendly - no pets allowed. - Aug 2021
Most Recent HotelGuides Reviews Read >

TripAdvisor Traveler Rating:




Based on 227 reviews

Read Recent Reviews

2.7 miles

Embassy Suites Old Town Alexandria - I-95 & I-495, Exit 176B


1900 Diagonal Road, I-95 & I-495, Exit 176B, Alexandria, VA 22314


2.7 miles from Bolling Air Force Base


From

$138
See Rates







| | |
| --- | --- |
| Check In | 15 00 |
| Check Out | 12 00 |




Rated High

Upper-upscale, smoke-free, all-suite, full-service hotel
Near I-95/I-495, Metro Station, and US Patent
Also near Trademark Office
Free shuttle to attractions within 2-mile radius
Heated indoor swimming pool - 24-hour exercise room
Free hot breakfast buffet
Internet access costs $15 per night
Parking costs $28 per night

Not pet friendly - no pets allowed. - Sep 2015
Most Recent HotelGuides Reviews Read >

TripAdvisor Traveler Rating:




Based on 2512 reviews

Read Recent Reviews

2.7 miles

Embassy Suites Arlington


1393 South Eads Street, Arlington, VA 22202


2.7 miles from Bolling Air Force Base


From

$93
See Rates







| | |
| --- | --- |
| Check In | 16 00 |
| Check Out | 12 00 |




Rated High

Upper-upscale, smoke-free, all-suite, full-service hotel
2 miles from Reagan National Airport
Also near Pentagon City Metro
Free shuttle to Reagan National Airport
Free shuttle to other attractions within 1-mile radius
No swimming pool
Exercise room
Free hot breakfast buffet
Internet access costs $10 per night
Parking costs $40 per night
Park and fly not allowed

Not pet friendly - no pets allowed. - Jun 2018
Most Recent HotelGuides Reviews Read >

TripAdvisor Traveler Rating:




Based on 265 reviews

Read Recent Reviews

2.8 miles

Crystal City Marriott Hotel Reagan Airport Arlington


1999 Richmond Highway, Arlington, VA 22202


2.8 miles from Bolling Air Force Base


From

$87
See Rates







| | |
| --- | --- |
| Check In | 1600 |
| Check Out | 1200 |




Rated High

Upper-upscale, smoke-free, full-service hotel
Connected to Crystal City Metro station
Near Reagan Airport
Free shuttle to Reagan National Airport
Heated indoor swimming pool - exercise room
Internet access costs $13 per night
Parking costs $30 per night
Park and fly not allowed

Not pet friendly - no pets allowed. - Feb 2020


TripAdvisor Traveler Rating:




Based on 1139 reviews

Read Recent Reviews

2.9 miles

DoubleTree by Hilton Hotel Arlington


300 Army/Navy Drive, Arlington, VA 22202


2.9 miles from Bolling Air Force Base


From

$93
See Rates







| | |
| --- | --- |
| Check In | 16 00 |
| Check Out | 11 00 |




Rated High

Upscale, smoke-free, full-service hotel
2 miles from Reagan National Airport
Free shuttle to Reagan National Airport
Heated indoor swimming pool - 24-hour exercise room
Internet access costs $13 per night
Parking costs $26 per night
Park and fly not allowed

Not pet friendly - no pets allowed. - May 2015
Most Recent HotelGuides Reviews Read >

TripAdvisor Traveler Rating:




Based on 3592 reviews

Read Recent Reviews
Why Book Here?

No fees
Lowest price guarantee
Pay at hotel in most cases
If you don't like your hotel,
we'll refund your money.
Cash rewards + hotel points too
Military-Hotels.us
Bolling AFB Info


Bolling Air Force Base

Bolling MWR Services

USO of Metropolitan Washington

Closest Airport:

Ronald Reagan Washington National Airport - DCA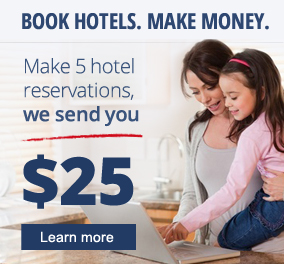 Hotels near
Other Military Bases



Langley Air Force Base – VA


Lackland AFB – TX