Fort A.P. Hill is in eastern Virginia, north of Richmond and south of Washington, DC.

Fort Hill does not have hotel-like on-post temporary lodging. But it does have recreational accommodations (cabins, cottages, and motel-style rooms) located in scenic post areas.

The closest off-post hotels and motels are roughly 15 miles away in Ruther Glen, Thornburg, and Fredericksburg.
Rates shown below are averages. Click See Rates to view rates for your dates.

11 miles

Knights Inn Ruther Glen - I-95, Exit 104


23786 Rogers Clark Blvd, I-95, Exit 104, Ruther Glen, VA 22546


11 miles from Fort A.P. Hill


From

$64
See Rates







| | |
| --- | --- |
| Check In | 15 30 |
| Check Out | 12 00 |




Rated Very Low – Not Recommended

Cheap motel near I-95
7 miles north of Kings Dominion
Some smoking rooms
No swimming pool
Free continental breakfast
Free WiFi
Free parking - truck parking

Pet friendly motel More > Most Recent HotelGuides Reviews Read >

TripAdvisor Traveler Rating:




Based on 64 reviews

Read Recent Reviews

11 miles

Tru by Hilton Woodford - I-95, Exit 118


6524 Dominion Raceway Avenue, I-95, Exit 118, Woodford, VA 22580


11 miles from Fort A.P. Hill


From

$145
See Rates







| | |
| --- | --- |
| Check In | 15 00 |
| Check Out | 12 00 |




Rated Very High

Midscale, smoke-free, interstate hotel near I-95, Exit 118
Heated indoor swimming pool - exercise room
Free hot breakfast buffet
Free WiFi
Free parking

Not pet friendly - no pets allowed. - Jul 2021
Most Recent HotelGuides Reviews Read >

TripAdvisor Traveler Rating:




Based on 53 reviews

Read Recent Reviews

11 miles

Holiday Inn Express & Suites Thornburg - I-95, Exit 118


6415 Dan Bell Lane, I-95, Exit 118, Thornburg, VA 22565


11 miles from Fort A.P. Hill


From

$73
See Rates







| | |
| --- | --- |
| Check In | 15 00 |
| Check Out | 12 00 |




Rated Average

Upper-midscale, smoke-free hotel near I-95
12 miles south of Fredericksburg
Heated indoor swimming pool - 24-hour exercise room
Free hot breakfast buffet
Free WiFi
Free parking

Pet friendly hotel More > Most Recent HotelGuides Reviews Read >

TripAdvisor Traveler Rating:




Based on 125 reviews

Read Recent Reviews

12 miles

Best Western Plus Thornburg Inn & Suites - I-95, Exit 118


5217 Mudd Tavern Road, I-95, Exit 118, Thornburg, VA 22580


12 miles from Fort A.P. Hill


From

$73
See Rates







| | |
| --- | --- |
| Check In | 1500 |
| Check Out | 1100 |




Rated Very High

Upper-midscale, smoke-free hotel
Near downtown and I-95
Heated indoor swimming pool - exercise room
Free hot breakfast buffet
Free WiFi
Free parking

Not pet friendly - no pets allowed. - Aug 2021
Most Recent HotelGuides Reviews Read >

TripAdvisor Traveler Rating:




Based on 251 reviews

Read Recent Reviews

12 miles

Quality Inn Thornburg - I-95, Exit 118


6409 Dan Bell Lane, I-95, Exit 118, Thornburg, VA 22565


12 miles from Fort A.P. Hill


From

$63
See Rates







| | |
| --- | --- |
| Check In | 15 00 |
| Check Out | 11 00 |




Rated Very Low – Not Recommended

Midscale, smoke-free motel near I-95
13 miles south of University of Mary Washington
Outdoor swimming pool open in summer
Free continental breakfast
Free WiFi
Free parking

Pet friendly motel More > Most Recent HotelGuides Reviews Read >

TripAdvisor Traveler Rating:




Based on 85 reviews

Read Recent Reviews

12 miles

Super 8 Motel Ruther Glen - I-95, Exit 104


24011 Ruther Glen Road, I-95, Exit 104, Ruther Glen, VA 22546


12 miles from Fort A.P. Hill


From

$48
See Rates







| | |
| --- | --- |
| Check In | 1500 |
| Check Out | 1100 |




Rated Very Low – Not Recommended

Cheap motel near I-95
7 miles north of Kings Dominion
Some smoking rooms
Outdoor swimming pool open in summer
Free continental breakfast
Free WiFi
Free parking - truck parking

Pet friendly motel More > Most Recent HotelGuides Reviews Read >

TripAdvisor Traveler Rating:




Based on 141 reviews

Read Recent Reviews

12 miles

Days Inn Carmel Church Ruther Glen - I-95, Exit 104


24320 Roger Clark Blvd, I-95, Exit 104, Ruther Glen, VA 22546


12 miles from Fort A.P. Hill


From

$47
See Rates







| | |
| --- | --- |
| Check In | 1400 |
| Check Out | 1200 |




Rated Very Low – Not Recommended

Cheap motel near I-95
7 miles north of Kings Dominion
Some smoking rooms
Outdoor swimming pool open in summer
Free continental breakfast
Free WiFi
Free parking - truck parking

Pet friendly motel More > Most Recent HotelGuides Reviews Read >

TripAdvisor Traveler Rating:




Based on 24 reviews

Read Recent Reviews

13 miles

Comfort Inn Ruther Glen - I-95, Exit 104


24058 Welcome Way Drive, I-95, Exit 104, Ruther Glen, VA 22546


13 miles from Fort A.P. Hill


From

$63
See Rates







| | |
| --- | --- |
| Check In | 15 00 |
| Check Out | 11 00 |




Rated Average

Midscale, smoke-free hotel near I-95
8 miles north of Kings Dominion Theme Park
Heated indoor swimming pool - exercise room
Free hot breakfast buffet
Free WiFi
Free parking - truck parking

Pet friendly hotel More > Most Recent HotelGuides Reviews Read >

TripAdvisor Traveler Rating:




Based on 149 reviews

Read Recent Reviews

15 miles

Home2 Suites by Hilton Fredericksburg


9901 Patriot Highway, Fredericksburg, VA 22406


15 miles from Fort A.P. Hill


From

$129
See Rates







| | |
| --- | --- |
| Check In | 15 00 |
| Check Out | 11 00 |




Upper-midscale, smoke-free, extended-stay hotel
10 miles from Spotsylvania Battlefield Park
Heated indoor swimming pool - exercise room
Free hot breakfast buffet
Free WiFi
Free parking

Pet friendly hotel More >

15 miles

Holiday Inn Express Fredericksburg - I-95, Exit 126


10235 Patriot Highway, I-95, Exit 126, Fredericksburg, VA 22407


15 miles from Fort A.P. Hill


From

$90
See Rates







| | |
| --- | --- |
| Check In | 15 00 |
| Check Out | 11 00 |




Rated Average

Upper-midscale, smoke-free hotel near I-95
6 miles southeast of Spotsylvania Battlefield Park
Walk to restaurants
Heated indoor swimming pool - exercise room
Free hot breakfast buffet
Free WiFi
Free parking - truck parking

Pet friendly hotel More > Most Recent HotelGuides Reviews Read >

TripAdvisor Traveler Rating:




Based on 213 reviews

Read Recent Reviews

15 miles

Sleep Inn South Point Fredericksburg - I-95, Exit 126


5400 Southpoint Center Blvd, I-95, Exit 126, Fredericksburg, VA 22407


15 miles from Fort A.P. Hill


From

$70
See Rates







| | |
| --- | --- |
| Check In | 15 00 |
| Check Out | 12 00 |




Rated High

Midscale, smoke-free hotel
Near Fredericksburg
Also near Spotsylvania Battlefield Park and I-95
Outdoor swimming pool open in summer
Exercise room
Free continental breakfast
Free WiFi
Free parking - truck parking

Not pet friendly - no pets allowed. - Jan 2023
Most Recent HotelGuides Reviews Read >

TripAdvisor Traveler Rating:




Based on 172 reviews

Read Recent Reviews

15 miles

Candlewood Suites Fredericksburg - I-95, Exit 126


4821 Crossings Court, I-95, Exit 126, Fredericksburg, VA 22407


15 miles from Fort A.P. Hill


From

$76
See Rates







| | |
| --- | --- |
| Check In | 15 00 |
| Check Out | 12 00 |




Rated Average

Midscale, all-suite, extended-stay hotel near I-95
Also near Fredericksburg
6 miles from Spotsylvania Battlefield Park
No swimming pool
Exercise room
Free WiFi
Free parking

Pet friendly hotel More > Most Recent HotelGuides Reviews Read >

TripAdvisor Traveler Rating:




Based on 95 reviews

Read Recent Reviews

15 miles

Hampton Inn & Suites Market Street Fredericksburg - I-95, Exit 126


4800 Market Street, I-95, Exit 126, Fredericksburg, VA 22408


15 miles from Fort A.P. Hill


From

$87
See Rates







| | |
| --- | --- |
| Check In | 15 00 |
| Check Out | 12 00 |




Rated Very High

Upper-midscale, smoke-free hotel
Near Fredericksburg and Spotsylvania Battlefield Park
Heated indoor swimming pool - exercise room
Free hot breakfast buffet
Free WiFi
Free parking - truck parking

Not pet friendly - no pets allowed. - Jul 2021
Most Recent HotelGuides Reviews Read >

TripAdvisor Traveler Rating:




Based on 1258 reviews

Read Recent Reviews

15 miles

TownePlace Suites by Marriott Fredericksburg - I-95, Exit 126


4700 Market Street, I-95, Exit 126, Fredericksburg, VA 22407


15 miles from Fort A.P. Hill


From

$87
See Rates







| | |
| --- | --- |
| Check In | 1500 |
| Check Out | 1100 |




Rated Average

Midscale, smoke-free, all-suite, extended-stay hotel near I-95
Near Fredericksburg and Spotsylvania Battlefield Park
Heated outdoor swimming pool open in summer
Exercise room
Free hot breakfast buffet
Free WiFi
Free parking

Pet friendly hotel More > Most Recent HotelGuides Reviews Read >

TripAdvisor Traveler Rating:




Based on 209 reviews

Read Recent Reviews

16 miles

Country Inn & Suites by Radisson South Fredericksburg - I-95, Exit 126


5327 Jefferson Davis Highway, I-95, Exit 126, Fredericksburg, VA 22408


16 miles from Fort A.P. Hill


From

$90
See Rates







| | |
| --- | --- |
| Check In | 15 00 |
| Check Out | 12 00 |




Rated Average

Upper-midscale, smoke-free hotel near I-95
Near Fredericksburg and Spotsylvania Battlefield Park
Heated indoor swimming pool - exercise room
Free hot breakfast buffet
Free WiFi
Free parking

Pet friendly hotel More > Most Recent HotelGuides Reviews Read >

TripAdvisor Traveler Rating:




Based on 904 reviews

Read Recent Reviews

16 miles

Red Roof Inn Battlefield Fredericksburg - I-95, Exit 126


10417 Patriot Highway, Building A, I-95, Exit 126, Fredericksburg, VA 22408


16 miles from Fort A.P. Hill


From

$65
See Rates







| | |
| --- | --- |
| Check In | 15 00 |
| Check Out | 11 00 |




Rated Very Low – Not Recommended

Cheap motel near I-95
Near Fredericksburg and Spotsylvania Battlefield Park
Some smoking rooms
No swimming pool
Free WiFi
Free parking

Pet friendly motel More >

TripAdvisor Traveler Rating:




Based on 281 reviews

Read Recent Reviews

16 miles

Knights Inn Fredericksburg - I-95, Exit 126


10417 Patriot Highway, Building B, I-95, Exit 126, Fredericksburg, VA 22408


16 miles from Fort A.P. Hill


From

$56
See Rates







| | |
| --- | --- |
| Check In | 15 00 |
| Check Out | 12 00 |




Rated Very Low – Not Recommended

Cheap motel near I-95
6 miles southeast of Spotsylvania Battlefield Park
Some smoking rooms
No swimming pool
Free WiFi
Free parking - truck parking

Pet friendly motel More >

TripAdvisor Traveler Rating:




Based on 14 reviews

Read Recent Reviews

16 miles

Fairfield Inn & Suites by Marriott Fredericksburg - I-95, Exit 126


10330 Spotsylvania Avenue, I-95, Exit 126, Fredericksburg, VA 22408


16 miles from Fort A.P. Hill


From

$80
See Rates







| | |
| --- | --- |
| Check In | 1500 |
| Check Out | 1200 |




Rated High

Upper-midscale, smoke-free hotel near I-95
Also near Fredericksburg
5 miles from Spotsylvania Battlefield Park
Heated indoor swimming pool - exercise room
Free hot breakfast buffet
Free WiFi
Free parking

Not pet friendly - no pets allowed. - Sep 2021
Most Recent HotelGuides Reviews Read >

TripAdvisor Traveler Rating:




Based on 298 reviews

Read Recent Reviews

17 miles

Country Inn & Suites by Radisson Doswell - I-95, Exit 98


16250 International Street, I-95, Exit 98, Doswell, VA 23047


17 miles from Fort A.P. Hill


From

$60
See Rates







| | |
| --- | --- |
| Check In | 16 00 |
| Check Out | 12 00 |




Rated Average

Upper-midscale, smoke-free hotel
Near I-95 and Kings Dominion
Heated indoor swimming pool - exercise room
Free hot breakfast buffet
Free WiFi
Free parking

Not pet friendly - no pets allowed. - Jan 2022


TripAdvisor Traveler Rating:




Based on 451 reviews

Read Recent Reviews

18 miles

Courtyard by Marriott Hotel Fredericksburg


620 Caroline Street, Fredericksburg, VA 22401


18 miles from Fort A.P. Hill


From

$118
See Rates







| | |
| --- | --- |
| Check In | 1500 |
| Check Out | 1200 |




Rated Very High

Upscale, smoke-free hotel near I-95
Located in downtown Fredericksburg
Heated indoor swimming pool - exercise room
Free WiFi
No on-site parking available
Off-site parking costs $12 per night

Not pet friendly - no pets allowed. - Jan 2022
Most Recent HotelGuides Reviews Read >

TripAdvisor Traveler Rating:




Based on 436 reviews

Read Recent Reviews

18 miles

Residence Inn by Marriott Fredericksburg - I-95, Exit 130


60 Towne Centre Blvd, I-95, Exit 130, Fredericksburg, VA 22407


18 miles from Fort A.P. Hill


From

$149
See Rates







| | |
| --- | --- |
| Check In | 1600 |
| Check Out | 1200 |




Rated High

Upscale, smoke-free, all-suite, extended-stay, downtown hotel
Near I-95
Heated indoor swimming pool - exercise room
Free hot breakfast buffet
Free WiFi
Free parking

Pet friendly hotel More > Most Recent HotelGuides Reviews Read >

TripAdvisor Traveler Rating:




Based on 492 reviews

Read Recent Reviews

19 miles

Hyatt Place Hotel Fredericksburg


1241 Emancipation Highway, Fredericksburg, VA 22401


19 miles from Fort A.P. Hill


From

$99
See Rates







| | |
| --- | --- |
| Check In | 15 00 |
| Check Out | 12 00 |




Rated Very High

Upscale, smoke-free, downtown hotel near I-95
On campus of University of Mary Washington
Heated indoor swimming pool - 24-hour exercise room
Free hot breakfast buffet
Free WiFi
Free parking

Pet friendly hotel More > Most Recent HotelGuides Reviews Read >

TripAdvisor Traveler Rating:




Based on 882 reviews

Read Recent Reviews

19 miles

WoodSpring Suites Fredericksburg - I-95, Exit 130


1455 Carl D. Silver Parkway, I-95, Exit 130, Fredericksburg, VA 22401


19 miles from Fort A.P. Hill


From

$80
See Rates







| | |
| --- | --- |
| Check In | 15 00 |
| Check Out | 11 00 |




Rated Average

Budget, all-suite, extended-stay hotel
In downtown Fredericksburg
Near University of Mary Washington
No swimming pool
Free WiFi
Free parking

Pet friendly hotel More >

Note: Some WoodSpring Suites charge a weekly rate, even if you stay just one night.


Most Recent HotelGuides Reviews Read >

TripAdvisor Traveler Rating:




Based on 114 reviews

Read Recent Reviews

19 miles

Clarion Hotel & Suites Convention Center Fredericksburg - I-95, Exit 130


2801 Plank Road, I-95, Exit 130, Fredericksburg, VA 22401


19 miles from Fort A.P. Hill


From

$99
See Rates







| | |
| --- | --- |
| Check In | 15 00 |
| Check Out | 12 00 |




Rated Very Low – Not Recommended

Upper-midscale, smoke-free hotel near I-95
Outdoor swimming pool open in summer - exercise room
Free continental breakfast
Free WiFi
Free parking

Not pet friendly - no pets allowed. - Jan 2021
Most Recent HotelGuides Reviews Read >

TripAdvisor Traveler Rating:




Based on 19 reviews

Read Recent Reviews
Why Book Here?

No fees
Lowest price guarantee
Pay at hotel in most cases
If you don't like your hotel,
we'll refund your money.
Cash rewards + hotel points too
Military-Hotels.us
Fort A.P. Hill Info


Fort A.P. Hill

Closest Airport:

Richmond International Airport - RID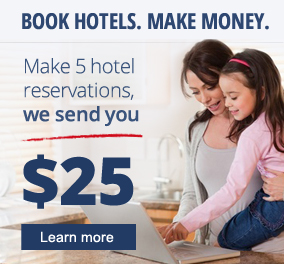 Hotels near
Other Military Bases



Naval Medical Center Portsmouth – VA


Lackland AFB – TX