The Naval War College is located in southeast Rhode Island just north of Newport.

Naval War College on-base temporary lodging is in the Navy Lodge Newport and Navy Gateway Inns and Suites.

There are many hotels and motels within a few miles of the College and many others to the south in downtown Newport.
Rates shown below are averages. Click See Rates to view rates for your dates.

1.1 miles

Gurney's Newport Resort & Marina


1 Goat Island, Newport, RI 02840


1.1 miles from Naval War College


From

$135
See Rates







| | |
| --- | --- |
| Check In | 04 00 |
| Check Out | 11 00 |




Rated High

Upscale, smoke-free, full-service hotel on Goat Island
Heated indoor swimming pool - outdoor pool open in summer
Fitness center
Full-service spa
Free WiFi

Not pet friendly - no pets allowed. - Jan 2017


Note: This hotel charges a resort fee of $35 per night May-Oct and $20 per night Nov-Apr - includes parking.


TripAdvisor Traveler Rating:




Based on 776 reviews

Read Recent Reviews

1.2 miles

Club Wyndham Long Wharf Resort Newport


5 Washington Street, Newport, RI 02840


1.2 miles from Naval War College


From

$126
See Rates







| | |
| --- | --- |
| Check In | 16 00 |
| Check Out | 10 00 |




Rated High

Upper-midscale, smoke-free, all-suite hotel
Near the waterfront
Heated indoor-outdoor swimming pool - exercise room
Free WiFi
Free parking

Not pet friendly - no pets allowed. - Dec 2020


Note: Housekeeping services are optional and available for an additional fee.


TripAdvisor Traveler Rating:




Based on 369 reviews

Read Recent Reviews

1.3 miles

Marriott Hotel Newport


25 America's Cup Avenue, Newport, RI 02840


1.3 miles from Naval War College


From

$152
See Rates







| | |
| --- | --- |
| Check In | 1600 |
| Check Out | 1100 |




Rated Average

Upper-upscale, smoke-free, full-service, harborview hotel
In downtown Newport
Heated indoor swimming pool - exercise room
Internet access costs $17 per night
Valet parking only - $35 per night

Not pet friendly - no pets allowed. - Jan 2016
Most Recent HotelGuides Reviews Read >

TripAdvisor Traveler Rating:




Based on 1097 reviews

Read Recent Reviews

1.3 miles

Brenton Hotel Newport


31 Americas Cup Avenue, Newport, RI 02840


1.3 miles from Naval War College


From

$360
See Rates







| | |
| --- | --- |
| Check In | 16 00 |
| Check Out | 11 00 |




Rated Very High

Upscale, smoke-free, full-service, waterfront hotel
Near Newport Harbor
No swimming pool
Free WiFi
Parking costs $40 per night

Pet friendly hotel More >

TripAdvisor Traveler Rating:




Based on 112 reviews

Read Recent Reviews

1.3 miles

Club Wyndham Inn on Long Wharf Newport


142 Long Wharf, Newport, RI 02840


1.3 miles from Naval War College


From

$126
See Rates







| | |
| --- | --- |
| Check In | 16 00 |
| Check Out | 11 00 |




Rated High

Upper-midscale, smoke-free, all-suite, waterfront hotel
Heated indoor-outdoor swimming pool
Outdoor swimming pool open in summer
Free WiFi
Free parking - 1 space per room

Not pet friendly - no pets allowed. - Nov 2020


Note: Housekeeping services are optional and available for an additional fee.


Most Recent HotelGuides Reviews Read >

TripAdvisor Traveler Rating:




Based on 181 reviews

Read Recent Reviews

1.5 miles

Americas Cup Inn Newport


6 Mary Street, Newport, RI 02840


1.5 miles from Naval War College


From

$129
See Rates







| | |
| --- | --- |
| Check In | 1500 |
| Check Out | 1100 |




Rated High

Midscale, smoke-free, downtown inn
Near the waterfront - one block from harbor
No swimming pool
Free continental breakfast
Free WiFi
No on-site parking available
Off-site parking costs $18 per night

Pet friendly inn More > Most Recent HotelGuides Reviews Read >

TripAdvisor Traveler Rating:




Based on 287 reviews

Read Recent Reviews

1.5 miles

Club Wyndham Newport Overlook Resort Jamestown


150 Bay View Drive, Jamestown, RI 02835


1.5 miles from Naval War College


From

$117
See Rates







| | |
| --- | --- |
| Check In | 16 00 |
| Check Out | 10 00 |




Rated High

Upscale, smoke-free, all-suite hotel near waterfront
5.5 miles from Goat Island
Outdoor swimming pool open in summer
Free WiFi
Free parking

Not pet friendly - no pets allowed. - Dec 2020


TripAdvisor Traveler Rating:




Based on 67 reviews

Read Recent Reviews

1.5 miles

Vanderbilt Hotel Newport


41 Mary Street, Newport, RI 02840


1.5 miles from Naval War College


From

$153
See Rates







| | |
| --- | --- |
| Check In | 16 00 |
| Check Out | 12 00 |




Rated Very High

Luxury, smoke-free, full-service, downtown, historic hotel
Located in historic district
An Auberge Resorts Collection property
Heated indoor swimming pool - outdoor pool
Exercise room
Full-service spa

Pet friendly hotel More >

Note: This hotel charges a resort fee of $50 per night - includes parking and WiFi.


TripAdvisor Traveler Rating:




Based on 74 reviews

Read Recent Reviews

1.5 miles

Hampton Inn & Suites Middletown


317 West Main Road, Middletown, RI 02842


1.5 miles from Naval War College


From

$108
See Rates







| | |
| --- | --- |
| Check In | 15 00 |
| Check Out | 11 00 |




Rated Very High

Upper-midscale, smoke-free hotel
Near Newport Naval Base
Heated indoor swimming pool - exercise room
Free hot breakfast buffet
Free WiFi
Free parking

Not pet friendly - no pets allowed. - Dec 2021
Most Recent HotelGuides Reviews Read >

TripAdvisor Traveler Rating:




Based on 1148 reviews

Read Recent Reviews

1.5 miles

Residence Inn by Marriott Middletown


325 West Main Road, Middletown, RI 02842


1.5 miles from Naval War College


From

$110
See Rates







| | |
| --- | --- |
| Check In | 1600 |
| Check Out | 1100 |




Rated Very High

Upscale, smoke-free, all-suite, extended-stay hotel
Near Newport Naval Base
Free shuttle to local attractions in summer
Heated indoor swimming pool - exercise room
Free hot breakfast buffet
Free WiFi
Free parking

Pet friendly hotel More >

TripAdvisor Traveler Rating:




Based on 472 reviews

Read Recent Reviews

1.5 miles

Homewood Suites by Hilton Middletown


348 West Main Road, Middletown, RI 02842


1.5 miles from Naval War College


From

$98
See Rates







| | |
| --- | --- |
| Check In | 15 00 |
| Check Out | 11 00 |




Rated Very High

Upscale, smoke-free, all-suite, extended-stay hotel
Near Newport Naval Base
Heated indoor swimming pool - exercise room
Free hot breakfast buffet
Free WiFi
Free parking - truck parking

Pet friendly hotel More > Most Recent HotelGuides Reviews Read >

TripAdvisor Traveler Rating:




Based on 764 reviews

Read Recent Reviews

1.6 miles

Carriage House Inn Middletown


93 Miantonomi Avenue, Middletown, RI 02842


1.6 miles from Naval War College


From

$272
See Rates







| | |
| --- | --- |
| Check In | 15 00 |
| Check Out | 11 00 |




Rated Average

Upscale, smoke-free hotel near Newport Naval Base
An Ascend Hotel Collection Member
No swimming pool
Free continental breakfast
Free WiFi
Free parking

Not pet friendly - no pets allowed. - Sep 2016
Most Recent HotelGuides Reviews Read >

TripAdvisor Traveler Rating:




Based on 223 reviews

Read Recent Reviews

1.6 miles

Almondy Inn Newport


25 Pelham Street, Newport, RI 02840


1.6 miles from Naval War College


From

$493
See Rates







| | |
| --- | --- |
| Check In | 1500 |
| Check Out | 1100 |




Rated Very High

Upscale, smoke-free bed and breakfast inn
Near Newport Hospital
No swimming pool
Free WiFi
No on-site parking available

Not pet friendly - no pets allowed. - May 2022


Note: No children under the age of 13 are allowed.


TripAdvisor Traveler Rating:




Based on 551 reviews

Read Recent Reviews

1.7 miles

Hotel Viking Newport


1 Bellevue Avenue, Newport, RI 02840


1.7 miles from Naval War College


From

$98
See Rates







| | |
| --- | --- |
| Check In | 16 00 |
| Check Out | 11 00 |




Rated High

Luxury, smoke-free, full-service, downtown hotel
Member of Historic Hotels of America
Heated indoor swimming pool - exercise room
Valet parking only - $30 per night

Not pet friendly - no pets allowed. - Jan 2016


Note: This hotel charges a resort fee of $14 per night - includes WiFi.


Most Recent HotelGuides Reviews Read >

TripAdvisor Traveler Rating:




Based on 3069 reviews

Read Recent Reviews

1.7 miles

Forty 1 North Hotel Marina Resort Newport


351 Thames Street, Newport, RI 02840


1.7 miles from Naval War College


From

$249
See Rates







| | |
| --- | --- |
| Check In | 15 00 |
| Check Out | 11 00 |




Rated Very High

Luxury, smoke-free, full-service, waterfront resort
On Newport Harbor
No swimming pool
Free WiFi
Valet parking only - $30 per night

Pet friendly resort More >

TripAdvisor Traveler Rating:




Based on 860 reviews

Read Recent Reviews

1.8 miles

Club Wyndham Inn on the Harbor Newport


359 Thames Street, Newport, RI 02840


1.8 miles from Naval War College


From

$90
See Rates







| | |
| --- | --- |
| Check In | 16 00 |
| Check Out | 10 00 |




Rated High

Midscale, smoke-free, all-suite, waterfront hotel
Near Newport Harbor
No swimming pool
Free WiFi
Free parking - 1 space per room

Not pet friendly - no pets allowed. - Nov 2020


Note: Housekeeping services are optional and available for an additional fee.


Most Recent HotelGuides Reviews Read >

TripAdvisor Traveler Rating:




Based on 214 reviews

Read Recent Reviews

1.9 miles

Wyndham Bay Voyage Inn Jamestown


150 Conanicus Avenue, Jamestown, RI 02835


1.9 miles from Naval War College


From

$81
See Rates







| | |
| --- | --- |
| Check In | 16 00 |
| Check Out | 11 00 |




Rated Average

Upscale, smoke-free, all-suite inn
This inn is located 4 miles northwest of downtown Newport.
Outdoor swimming pool open in summer - exercise room
Free WiFi
Free parking

Not pet friendly - no pets allowed. - Jul 2017


TripAdvisor Traveler Rating:




Based on 147 reviews

Read Recent Reviews

2.1 miles

Holiday Inn Express Middletown


855 West Main Road, Middletown, RI 02842


2.1 miles from Naval War College


From

$79
See Rates







| | |
| --- | --- |
| Check In | 15 00 |
| Check Out | 11 00 |




Rated High

Upper-midscale, smoke-free hotel near downtown
Heated indoor swimming pool - exercise room
Free hot breakfast buffet
Free WiFi
Free parking

Not pet friendly - no pets allowed. - Sep 2016
Most Recent HotelGuides Reviews Read >

TripAdvisor Traveler Rating:




Based on 562 reviews

Read Recent Reviews

2.2 miles

Chanler at Cliff Walk Hotel Newport


117 Memorial Blvd, Newport, RI 02840


2.2 miles from Naval War College


From

$375
See Rates







| | |
| --- | --- |
| Check In | 15 00 |
| Check Out | 11 00 |




Rated Very High

Luxury, smoke-free, full-service, waterfront inn
Near Cliff Walk
Free shuttle to local attractions
No swimming pool
Free WiFi
Free parking

Not pet friendly - no pets allowed. - July 2020


TripAdvisor Traveler Rating:




Based on 1196 reviews

Read Recent Reviews

2.4 miles

Wyndham Newport Hotel Middletown


240 Aquidneck Avenue, Middletown, RI 02842


2.4 miles from Naval War College


From

$90
See Rates







| | |
| --- | --- |
| Check In | 1500 |
| Check Out | 1100 |




Rated High

Upscale, smoke-free, full-service hotel near Easton's Beach
Heated indoor swimming pool - exercise room
Free WiFi
Free parking

Not pet friendly - no pets allowed. - Jan 2019
Most Recent HotelGuides Reviews Read >

TripAdvisor Traveler Rating:




Based on 341 reviews

Read Recent Reviews

2.5 miles

Days Inn Middletown


1185 West Main Road, Middletown, RI 02840


2.5 miles from Naval War College


From

$63
See Rates







| | |
| --- | --- |
| Check In | 1500 |
| Check Out | 1100 |




Rated Average

Cheap, smoke-free motel
Outdoor swimming pool open in summer
Free continental breakfast
Free WiFi
Free parking

Not pet friendly - no pets allowed. - Apr 2019
Most Recent HotelGuides Reviews Read >

TripAdvisor Traveler Rating:




Based on 681 reviews

Read Recent Reviews

2.5 miles

Atlantic Beach Hotel & Suites Middletown


28 Aquidneck Avenue, Middletown, RI 02842


2.5 miles from Naval War College


From

$1589
See Rates







| | |
| --- | --- |
| Check In | 15 00 |
| Check Out | 11 00 |




Rated Average

Midscale, smoke-free hotel near Cliff Walk
Heated indoor swimming pool - exercise room
Free continental breakfast
Free WiFi
Free parking

Not pet friendly - no pets allowed. - Dec 2020


TripAdvisor Traveler Rating:




Based on 255 reviews

Read Recent Reviews

3.5 miles

Castle Hill Inn Newport


590 Ocean Drive, Newport, RI 02840


3.5 miles from Naval War College


From

$395
See Rates







| | |
| --- | --- |
| Check In | 15 00 |
| Check Out | 11 00 |




Rated Very High

Luxury, smoke-free, oceanfront inn
South of downtown - near Newport Country Club
Closest hotel to Fort Adams State Park
30 miles from East Matunuck State Beach
No swimming pool
Free hot breakfast buffet
Free WiFi
Free parking

Pet friendly inn More >

TripAdvisor Traveler Rating:




Based on 951 reviews

Read Recent Reviews

7 miles

Holiday Inn Saunderstown


3009 Tower Hill Road, Saunderstown, RI 02874


7 miles from Naval War College


From

$149
See Rates







| | |
| --- | --- |
| Check In | 15 00 |
| Check Out | 11 00 |




Rated Average

Upper-midscale, smoke-free hotel
4 miles from University of Rhode Island
Outdoor swimming pool open in summer - 24-hour exercise room
Free WiFi
Free parking

Not pet friendly - no pets allowed. - Dec 2019
Most Recent HotelGuides Reviews Read >

TripAdvisor Traveler Rating:




Based on 276 reviews

Read Recent Reviews

8 miles

Hampton Inn South Kingstown


20 Hotel Drive, South Kingstown, RI 02879


8 miles from Naval War College


From

$128
See Rates







| | |
| --- | --- |
| Check In | 15 00 |
| Check Out | 11 00 |




Rated Very High

Upper-midscale, smoke-free hotel
5 miles from University of Rhode Island
Heated indoor swimming pool - exercise room
Free continental breakfast
Free WiFi
Free parking

Not pet friendly - no pets allowed. - Dec 2019
Most Recent HotelGuides Reviews Read >

TripAdvisor Traveler Rating:




Based on 804 reviews

Read Recent Reviews

8 miles

Fairfield Inn & Suites by Marriott South Kingstown


3 Fairfield Way, South Kingstown, RI 02879


8 miles from Naval War College


From

$144
See Rates







| | |
| --- | --- |
| Check In | 1500 |
| Check Out | 1100 |




Rated High

Upper-midscale, smoke-free hotel
Heated indoor swimming pool - exercise room
Free hot breakfast buffet
Free WiFi
Free parking

Not pet friendly - no pets allowed. - July 2019
Most Recent HotelGuides Reviews Read >

TripAdvisor Traveler Rating:




Based on 60 reviews

Read Recent Reviews

9 miles

Shore House Hotel Narragansett


113 Ocean Road, Narragansett, RI 02882


9 miles from Naval War College


From

$4231
See Rates







| | |
| --- | --- |
| Check In | 1500 |
| Check Out | 1100 |




Rated Very High

Upscale, smoke-free, oceanfront, historic inn
6 miles from University of Rhode Island
16 miles southwest of Newport
Seasonal inn - closed during winter
No swimming pool
Free WiFi
Free but limited on-site parking

Not pet friendly - no pets allowed. - July 2020


TripAdvisor Traveler Rating:




Based on 33 reviews

Read Recent Reviews
Why Book Here?

No fees
Lowest price guarantee
Pay at hotel in most cases
If you don't like your hotel,
we'll refund your money.
Cash rewards + hotel points too
Military-Hotels.us
Naval War College Info


Naval War College

Naval Station Newport

Naval Station Newport Fleet & Family Readiness

Closest Airport:

T.F. Green Airport - PVD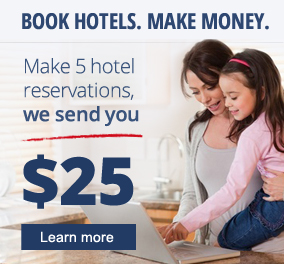 Hotels near
Other Military Bases



Washington Navy Yard – DC


Lackland AFB – TX