Camp Rilea is located on the northern Oregon coast between Astoria and Seaside. It is an armed forces training facility maintained by the Oregon National Guard.

Camp Rilea on-post temporary lodging is in Camp Rilea Lodging.

Off-post hotels and motels are about 7 miles northeast of the post via US 101, in Astoria. More hotels are located in Gearhart and Seaside, 7 to 10 miles south of Camp Rilea via US 101.
Rates shown below are averages. Click See Rates to view rates for your dates.

5 miles

Lloyd Hotel Astoria Bayfront


555 Hamburg Avenue, Astoria, OR 97103


5 miles from Camp Rilea


From

$250
See Rates







| | |
| --- | --- |
| Check In | 16 00 |
| Check Out | 11 00 |




Rated Average

Upscale, smoke-free hotel near Youngs Bay Bridge
An Ascend Hotel Collection Member
Heated indoor swimming pool - exercise room
Free hot breakfast buffet
Free WiFi
Free parking

Pet friendly hotel More > Most Recent HotelGuides Reviews Read >

TripAdvisor Traveler Rating:




Based on 1592 reviews

Read Recent Reviews

6 miles

Holiday Inn Express & Suites Astoria


204 West Marine Drive, Astoria, OR 97103


6 miles from Camp Rilea


From

$110
See Rates







| | |
| --- | --- |
| Check In | 16 00 |
| Check Out | 12 00 |




Rated High

Upper-midscale, smoke-free hotel
Near US 101, Astoria Bridge
Heated indoor swimming pool - exercise room
Free hot breakfast buffet
Free WiFi
Free parking - limited truck parking

Pet friendly hotel More > Most Recent HotelGuides Reviews Read >

TripAdvisor Traveler Rating:




Based on 969 reviews

Read Recent Reviews

7 miles

Bowline Hotel Astoria


1 9th Street, Astoria, OR 97103


7 miles from Camp Rilea


From

$199
See Rates







| | |
| --- | --- |
| Check In | 1600 |
| Check Out | 1200 |




Rated High

Upscale, smoke-free, full-service, waterfront hotel
4 miles from Astoria Bridge
No swimming pool
Free WiFi
Valet parking only - $15 per night

Pet friendly hotel More >

TripAdvisor Traveler Rating:




Based on 42 reviews

Read Recent Reviews

7 miles

Hotel Elliott Astoria


357 12th Street, Astoria, OR 97103


7 miles from Camp Rilea


From

$159
See Rates







| | |
| --- | --- |
| Check In | 16 00 |
| Check Out | 12 00 |




Rated High

Midscale, smoke-free, downtown hotel
No swimming pool
Exercise room
Free hot breakfast buffet
Free WiFi
No on-site parking available

Not pet friendly - no pets allowed. - Jun 2017
Most Recent HotelGuides Reviews Read >

TripAdvisor Traveler Rating:




Based on 479 reviews

Read Recent Reviews

8 miles

Best Western Columbia River Waterfront Hotel Astoria


3420 Leif Erickson Drive, Astoria, OR 97103


8 miles from Camp Rilea


From

$85
See Rates







| | |
| --- | --- |
| Check In | 1500 |
| Check Out | 1100 |




Rated High

Midscale, smoke-free hotel
On banks of Columbia River
Heated indoor swimming pool - 24-hour exercise room
Free hot breakfast buffet
Free WiFi
Free parking - truck parking

Pet friendly hotel More > Most Recent HotelGuides Reviews Read >

TripAdvisor Traveler Rating:




Based on 373 reviews

Read Recent Reviews

8 miles

Hampton Inn & Suites Astoria


201 39th Street, Astoria, OR 97103


8 miles from Camp Rilea


From

$121
See Rates







| | |
| --- | --- |
| Check In | 15 00 |
| Check Out | 11 00 |




Rated Very High

Upper-midscale, smoke-free hotel
2 miles east of downtown Astoria - near the Columbia River
Heated indoor swimming pool - exercise room
Free hot breakfast buffet
Free WiFi
Free parking

Not pet friendly - no pets allowed. - Jan 2016


TripAdvisor Traveler Rating:




Based on 1199 reviews

Read Recent Reviews

9 miles

Rivertide Suites Hotel Seaside


102 North Holladay, Seaside, OR 97138


9 miles from Camp Rilea


From

$117
See Rates







| | |
| --- | --- |
| Check In | 16 00 |
| Check Out | 11 00 |




Rated Very High

Upper-midscale, smoke-free, all-suite, riverside hotel
Along Necanicum River - near Factory Outlet Center
Heated indoor swimming pool - exercise room
Free continental breakfast
WiFi costs $10 per stay
Free parking

Pet friendly hotel More > Most Recent HotelGuides Reviews Read >

TripAdvisor Traveler Rating:




Based on 2265 reviews

Read Recent Reviews

9 miles

Saltline Hotel Seaside


250 1st Avenue, Seaside, OR 97138


9 miles from Camp Rilea


From

$119
See Rates







| | |
| --- | --- |
| Check In | 16 00 |
| Check Out | 12 00 |




Rated Average

Midscale, smoke-free hotel near beach
Near Seaside Civic and Convention Center
Heated indoor swimming pool - exercise room
Free continental breakfast
Free WiFi
Free parking

Pet friendly hotel More > Most Recent HotelGuides Reviews Read >

TripAdvisor Traveler Rating:




Based on 862 reviews

Read Recent Reviews

9 miles

Ashore Hotel Seaside


125 Oceanway Street, Seaside, OR 97138


9 miles from Camp Rilea


From

$129
See Rates







| | |
| --- | --- |
| Check In | 1600 |
| Check Out | 1200 |




Rated Very High

Upper-midscale, smoke-free, minimalist, boutique motel
1 block from beach
Heated indoor swimming pool
Free WiFi
Free parking

Pet friendly hotel More >

TripAdvisor Traveler Rating:




Based on 610 reviews

Read Recent Reviews

9 miles

Crest Motel Astoria


5366 Leif Erickson Drive, Astoria, OR 97103


9 miles from Camp Rilea


From

$59
See Rates







| | |
| --- | --- |
| Check In | 1500 |
| Check Out | 1200 |




9 miles

Kathryn Riverfront Inn Seaside


545 Broadway Avenue, Seaside, OR 97138


9 miles from Camp Rilea


From

$90
See Rates







| | |
| --- | --- |
| Check In | 16 00 |
| Check Out | 11 00 |




Rated Very High

Upscale, smoke-free hotel
Near Seaside Convention Center
Convenient to downtown and Carousel Mall
An Ascend Hotel Collection Member
Heated indoor swimming pool - exercise room
Free hot breakfast buffet
Free WiFi
Free parking

Pet friendly hotel More > Most Recent HotelGuides Reviews Read >

TripAdvisor Traveler Rating:




Based on 1124 reviews

Read Recent Reviews

10 miles

Quality Inn Seaside


2455 South Roosevelt Drive, Seaside, OR 97138


10 miles from Camp Rilea


From

$59
See Rates







| | |
| --- | --- |
| Check In | 16 00 |
| Check Out | 11 00 |




Rated High

Midscale, smoke-free hotel near Seaside Golf Course
No swimming pool
Exercise room
Free hot breakfast buffet
Free WiFi
Free parking

Not pet friendly - no pets allowed. - Sep 2016
Most Recent HotelGuides Reviews Read >

TripAdvisor Traveler Rating:




Based on 609 reviews

Read Recent Reviews

16 miles

Shelburne Hotel Seaview


4415 Pacific Way, Seaview, WA 98644


16 miles from Camp Rilea


From

$272
See Rates







| | |
| --- | --- |
| Check In | 1600 |
| Check Out | 1200 |




Rated Very High

Midscale, smoke-free, full-service hotel
2 miles from Cape Disappointment State Park
No swimming pool
Free WiFi
Free parking

Not pet friendly - no pets allowed. - Apr 2021


TripAdvisor Traveler Rating:




Based on 266 reviews

Read Recent Reviews

16 miles

Surfsand Resort Cannon Beach


148 West Gower Street, Cannon Beach, OR 97110


16 miles from Camp Rilea


From

$209
See Rates







| | |
| --- | --- |
| Check In | 16 00 |
| Check Out | 12 00 |




Rated Very High

Luxury, smoke-free, beachfront resort
Heated indoor swimming pool - exercise room
Free WiFi
Free parking

Not pet friendly - no pets allowed. - Dec 2015


TripAdvisor Traveler Rating:




Based on 3942 reviews

Read Recent Reviews

16 miles

Cannon Beach Hotel Collection


1116 South Hemlock Street, Cannon Beach, OR 97110


16 miles from Camp Rilea


From

$195
See Rates







| | |
| --- | --- |
| Check In | 16 00 |
| Check Out | 11 00 |




Rated Very High

Upscale, smoke-free, boutique bed and breakfast inn
8 miles from Seaside Golf Course
No swimming pool
Free WiFi
No on-site parking available

Not pet friendly - no pets allowed. - Oct 2021


TripAdvisor Traveler Rating:




Based on 644 reviews

Read Recent Reviews

16 miles

Hallmark Resort Cannon Beach


1400 South Hemlock Street, Cannon Beach, OR 97110


16 miles from Camp Rilea


From

$329
See Rates







| | |
| --- | --- |
| Check In | 16 00 |
| Check Out | 11 00 |




Rated Very High

Midscale, smoke-free, oceanfront hotel
Indoor swimming pool - exercise room
Full-service spa
Free WiFi
Free parking

Pet friendly hotel More >

TripAdvisor Traveler Rating:




Based on 4039 reviews

Read Recent Reviews

17 miles

Inn at Discovery Coast Long Beach


421 11th Street SW, Long Beach, WA 98631


17 miles from Camp Rilea


From

$392
See Rates







| | |
| --- | --- |
| Check In | 1600 |
| Check Out | 1200 |




Rated Very High

Upscale, smoke-free, full-service, adult-only inn
Located on grounds of Adrift Inn - near downtown and beach
Heated indoor swimming pool
Distillery
Full-service spa
Free in-room continental breakfast
Free WiFi
Free parking

Pet friendly inn More >

TripAdvisor Traveler Rating:




Based on 778 reviews

Read Recent Reviews

17 miles

Adrift Hotel Long Beach


409 Sid Snyder Drive, Long Beach, WA 98631


17 miles from Camp Rilea


From

$101
See Rates







| | |
| --- | --- |
| Check In | 1600 |
| Check Out | 1200 |




Rated High

Upper-midscale, smoke-free, downtown hotel near beach
Heated indoor swimming pool
Distillery
Free WiFi
Free parking

Pet friendly hotel More >

TripAdvisor Traveler Rating:




Based on 2329 reviews

Read Recent Reviews

17 miles

Boardwalk Cottages Long Beach


800 Ocean Beach Blvd South, Long Beach, WA 98631


17 miles from Camp Rilea


From

$249
See Rates







| | |
| --- | --- |
| Check In | 1600 |
| Check Out | 1200 |




Rated Very High

Upper-midscale, smoke-free cottages
Less than 1 mile from Long Beach Boardwalk
No swimming pool
Distillery
Full-service spa

Pet friendly cottages More >

Note: These cottages charge a resort fee of $7 per night - includes parking and WiFi.


TripAdvisor Traveler Rating:




Based on 152 reviews

Read Recent Reviews

17 miles

WorldMark Resort Long Beach


420 Sid Snyder Drive SW, Long Beach, WA 98631


17 miles from Camp Rilea


From

$204
See Rates







| | |
| --- | --- |
| Check In | 16 00 |
| Check Out | 10 00 |




Rated Very High

Midscale, smoke-free, beachfront resort hotel
Outdoor swimming pool - exercise room
Free WiFi
Free parking

Not pet friendly - no pets allowed. - Oct 2016


TripAdvisor Traveler Rating:




Based on 96 reviews

Read Recent Reviews

17 miles

Best Western Long Beach Inn


500 Ocean Beach Blvd South, Long Beach, WA 98631


17 miles from Camp Rilea


From

$77
See Rates







| | |
| --- | --- |
| Check In | 1600 |
| Check Out | 1100 |




Rated High

Midscale, smoke-free, downtown hotel
6 miles north of Cape Disappointment State Park
No swimming pool
Free continental breakfast
Free WiFi
Free parking

Pet friendly hotel More >

TripAdvisor Traveler Rating:




Based on 615 reviews

Read Recent Reviews

17 miles

Stephanie Inn Cannon Beach


2740 South Pacific Street, Cannon Beach, OR 97110


17 miles from Camp Rilea


From

$289
See Rates







| | |
| --- | --- |
| Check In | 16 00 |
| Check Out | 12 00 |




Rated Very High

Luxury, smoke-free, oceanfront hotel
No swimming pool
Free hot breakfast buffet
Free WiFi
Free parking

Not pet friendly - no pets allowed. - Dec 2015


TripAdvisor Traveler Rating:




Based on 2989 reviews

Read Recent Reviews

17 miles

Tolovana Inn


3400 South Hemlock, Tolovana Park, OR 97145


17 miles from Camp Rilea


From

$99
See Rates







| | |
| --- | --- |
| Check In | 16 00 |
| Check Out | 12 00 |




Rated Very High

Midscale, smoke-free, all-suite, oceanfront hotel
2 miles south of Cannon Beach
Heated indoor swimming pool - exercise room
Free WiFi
Free parking

Pet friendly hotel More >

TripAdvisor Traveler Rating:




Based on 3377 reviews

Read Recent Reviews

29 miles

WorldMark by Wyndham Surfside Inn Ocean Park


31512 J Place, Ocean Park, WA 98640


29 miles from Camp Rilea


From

$142
See Rates







| | |
| --- | --- |
| Check In | 16 00 |
| Check Out | 10 00 |




Rated High

Midscale, smoke-free condo hotel
Near Ledbetter Point State Park
Heated indoor swimming pool - exercise room
Internet access costs $5 per night
Free parking

Not pet friendly - no pets allowed. - Mar 2017


TripAdvisor Traveler Rating:




Based on 58 reviews

Read Recent Reviews

39 miles

Garibaldi House Inn & Suites


502 Garibaldi Avenue, Garibaldi, OR 97118


39 miles from Camp Rilea


From

$184
See Rates







| | |
| --- | --- |
| Check In | 15 00 |
| Check Out | 11 00 |




Rated Very High

Upper-midscale, smoke-free, downtown inn
Heated indoor swimming pool
Free hot breakfast buffet
Free WiFi
Free parking

Pet friendly inn More >

TripAdvisor Traveler Rating:




Based on 824 reviews

Read Recent Reviews

49 miles

Americas Best Value Inn Kelso


505 North Pacific Avenue, Kelso, WA 98626


49 miles from Camp Rilea


From

$68
See Rates







| | |
| --- | --- |
| Check In | 15 00 |
| Check Out | 11 00 |




Rated Very Low – Not Recommended

Cheap, smoke-free motel near Lower Columbia College
No swimming pool
Free continental breakfast
Free WiFi
Free parking

Not pet friendly - no pets allowed. - July 2019


TripAdvisor Traveler Rating:




Based on 79 reviews

Read Recent Reviews
Why Book Here?

No fees
Lowest price guarantee
Pay at hotel in most cases
If you don't like your hotel,
we'll refund your money.
Cash rewards + hotel points too
Military-Hotels.us
Camp Rilea Info


Oregon National Guard

Oregon Military Department

Closest Airport:

Portland International Airport - PDX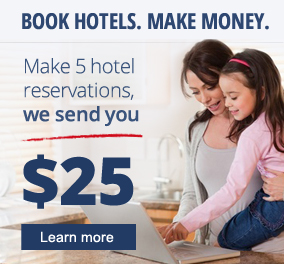 Hotels near
Other Military Bases



China Lake Naval Air Weapons Station – CA


Fort Jackson – SC