Fort Hamilton is located just south of New York City, in Brooklyn, New York. It serves Fort Totten, Fort Wadsworth, and Mitchell Field.

Fort Hamilton on-post temporary lodging is in Building 107.

The closest off-post hotel is just north of Fort Hamilton near 4th Avenue at 84th Street. There are more hotels and motels about 4 miles north of the main gate, along I-278.
Rates shown below are averages. Click See Rates to view rates for your dates.

1.1 miles

Best Western Gregory Hotel Fort Hamilton Brooklyn


8315 4th Avenue, New York, NY 11209


1.1 miles from Fort Hamilton


From

$166
See Rates







| | |
| --- | --- |
| Check In | 1500 |
| Check Out | 1200 |




Rated High

Midscale, smoke-free, Brooklyn hotel
Near Fort Hamilton and Bay Ridge
No swimming pool
Free hot breakfast buffet
Free WiFi
Valet parking only - $25 per night

Not pet friendly - no pets allowed. - Mar 2016
Most Recent HotelGuides Reviews Read >

TripAdvisor Traveler Rating:




Based on 548 reviews

Read Recent Reviews

2.1 miles

Insignia Hotel Brooklyn


741 61st Street, Brooklyn, NY 11220


2.1 miles from Fort Hamilton


From

$297
See Rates







| | |
| --- | --- |
| Check In | 15 00 |
| Check Out | 11 00 |




Rated Average

Upscale, smoke-free hotel
Near Maimonides Medical Center
An Ascend Hotel Collection Member
No swimming pool
Free continental breakfast
Free WiFi
Valet parking only - $30 per night

Not pet friendly - no pets allowed. - Jun 2022
Most Recent HotelGuides Reviews Read >

TripAdvisor Traveler Rating:




Based on 86 reviews

Read Recent Reviews

3.1 miles

Best Western Coney Island Brooklyn Inn


2632 West 13th Street, Brooklyn, NY 11223


3.1 miles from Fort Hamilton


From

$123
See Rates







| | |
| --- | --- |
| Check In | 1500 |
| Check Out | 1100 |




Rated Very High

Midscale, smoke-free, highway hotel
No swimming pool
Exercise room
Free hot breakfast buffet
Free WiFi
Free parking

Not pet friendly - no pets allowed. - Sep 2019


TripAdvisor Traveler Rating:




Based on 52 reviews

Read Recent Reviews

3.2 miles

Knights Inn Brooklyn New York


820 39th Street, New York, NY 11232


3.2 miles from Fort Hamilton


From

$136
See Rates







| | |
| --- | --- |
| Check In | 15 00 |
| Check Out | 11 00 |




Rated Average

Cheap, smoke-free hotel
3.5 miles south of Brooklyn Cruise Terminal
No swimming pool
Karaoke bar
Free continental breakfast
Free WiFi
Free parking

Pet friendly hotel More >

TripAdvisor Traveler Rating:




Based on 135 reviews

Read Recent Reviews

3.2 miles

Holiday Inn Express Sunset Park Brooklyn


833 39th Street, Brooklyn, NY 11232


3.2 miles from Fort Hamilton


From

$289
See Rates







| | |
| --- | --- |
| Check In | 15 00 |
| Check Out | 11 00 |




Rated High

Upper-midscale, smoke-free hotel
1 mile from Sunset Park
No swimming pool
Free hot breakfast buffet
Free WiFi
No on-site parking available

Pet friendly hotel More >

TripAdvisor Traveler Rating:




Based on 5 reviews

Read Recent Reviews

3.3 miles

Days Inn Brooklyn Heights


437 39th Street, New York, NY 11232


3.3 miles from Fort Hamilton


From

$106
See Rates







| | |
| --- | --- |
| Check In | 15 00 |
| Check Out | 11 00 |




Rated Very Low – Not Recommended

Cheap hotel
4 miles south of Brooklyn Cruise Terminal
Some smoking rooms
No swimming pool
Free continental breakfast
Free WiFi
Free but limited on-site parking

Not pet friendly - no pets allowed. - Sep 2021


TripAdvisor Traveler Rating:




Based on 402 reviews

Read Recent Reviews

3.3 miles

Days Inn Brooklyn Heights


1118 36th Street, New York, NY 11218


3.3 miles from Fort Hamilton


From

$164
See Rates







| | |
| --- | --- |
| Check In | 15 00 |
| Check Out | 11 00 |




Rated Very Low – Not Recommended

Cheap, smoke-free hotel in Brooklyn Heights
Near Maimonides Medical Center
No swimming pool
Exercise room
Free hot breakfast buffet
Free WiFi
No on-site parking available

Not pet friendly - no pets allowed. - Oct 2018


TripAdvisor Traveler Rating:




Based on 17 reviews

Read Recent Reviews

3.7 miles

GLo Best Western Brooklyn Hotel


850 4th Avenue, Brooklyn, NY 11232


3.7 miles from Fort Hamilton


From

$167
See Rates







| | |
| --- | --- |
| Check In | 1500 |
| Check Out | 1100 |




Rated Average

Upper-midscale, smoke-free hotel in Sunset Park
No swimming pool
Exercise room
Free hot breakfast buffet
Free WiFi
Free but limited on-site parking

Not pet friendly - no pets allowed. - Oct 2021
Most Recent HotelGuides Reviews Read >

TripAdvisor Traveler Rating:




Based on 43 reviews

Read Recent Reviews

3.8 miles

Best Western Plus Brooklyn Prospect Park


928 Coney Island Avenue, Brooklyn, NY 11230


3.8 miles from Fort Hamilton


From

$144
See Rates







| | |
| --- | --- |
| Check In | 1500 |
| Check Out | 1100 |




Upper-midscale, smoke-free hotel
2 miles from CUNY Brooklyn College
No swimming pool
Exercise room
Free continental breakfast
Free WiFi
No on-site parking available

Not pet friendly - no pets allowed. - Jan 2023


4.2 miles

Comfort Inn Prospect Park Brooklyn


150 20th Street, Brooklyn, NY 11232


4.2 miles from Fort Hamilton


From

$148
See Rates







| | |
| --- | --- |
| Check In | 15 00 |
| Check Out | 11 00 |




Rated Average

Midscale, smoke-free hotel
No swimming pool
Exercise room
Free hot breakfast buffet
Free WiFi
Limited parking - $30 per night

Not pet friendly - no pets allowed. - Dec 2021
Most Recent HotelGuides Reviews Read >

TripAdvisor Traveler Rating:




Based on 35 reviews

Read Recent Reviews

4.6 miles

La Quinta Inn Brooklyn Heights


533 3rd Avenue, New York, NY 11215


4.6 miles from Fort Hamilton


From

$114
See Rates







| | |
| --- | --- |
| Check In | 15 00 |
| Check Out | 11 00 |




Rated Average

Midscale, smoke-free hotel
2 miles from Brooklyn Cruise Terminal
No shuttle to Brooklyn Cruise Terminal
No swimming pool
Free continental breakfast
Free WiFi
Parking costs $35 per night
Park and cruise not allowed

Not pet friendly - no pets allowed. - Oct 2021
Most Recent HotelGuides Reviews Read >

TripAdvisor Traveler Rating:




Based on 522 reviews

Read Recent Reviews

5 miles

Best Western Plus Brooklyn Bay Hotel Coney Island


3003 Emmons Avenue, New York, NY 11235


5 miles from Fort Hamilton


From

$144
See Rates







| | |
| --- | --- |
| Check In | 1500 |
| Check Out | 1100 |




Rated High

Upper-midscale, smoke-free, waterfront hotel
2 miles north of beaches
No swimming pool
24-hour exercise room
Free continental breakfast
Free WiFi
Free but limited on-site parking

Not pet friendly - no pets allowed. - Sep 2022
Most Recent HotelGuides Reviews Read >

TripAdvisor Traveler Rating:




Based on 375 reviews

Read Recent Reviews

5 miles

TownePlace Suites by Marriott Brooklyn New York


561 President Street, New York, NY 11215


5 miles from Fort Hamilton


From

$274
See Rates







| | |
| --- | --- |
| Check In | 1500 |
| Check Out | 1100 |




Rated Very High

Midscale, smoke-free, all-suite, extended-stay hotel
3 miles from Pratt Institute
No swimming pool
Exercise room
Free hot breakfast buffet
Free WiFi
Parking costs $40 per night

Pet friendly hotel More >

TripAdvisor Traveler Rating:




Based on 23 reviews

Read Recent Reviews

5 miles

Holiday Inn Express Union Street Brooklyn New York


625 Union Street, New York, NY 11232


5 miles from Fort Hamilton


From

$135
See Rates







| | |
| --- | --- |
| Check In | 15 00 |
| Check Out | 11 00 |




Rated Average

Upper-midscale, smoke-free hotel
2 miles east of Brooklyn Cruise Terminal
No swimming pool
Free hot breakfast buffet
Free WiFi
Limited parking - parking costs $45 per night

Pet friendly hotel More > Most Recent HotelGuides Reviews Read >

TripAdvisor Traveler Rating:




Based on 477 reviews

Read Recent Reviews

5 miles

Days Inn Borough Park Brooklyn


1766 East 49th Street, Brooklyn, NY 11234


5 miles from Fort Hamilton


From

$110
See Rates







| | |
| --- | --- |
| Check In | 1500 |
| Check Out | 1100 |




Rated Average

Cheap, smoke-free hotel near Marine Park
No swimming pool
Free continental breakfast
Free WiFi
No on-site parking available

Not pet friendly - no pets allowed. - Oct 2019


TripAdvisor Traveler Rating:




Based on 79 reviews

Read Recent Reviews

6 miles

Fairfield Inn & Suites by Marriott Brooklyn Heights


181 3rd Avenue, New York, NY 11217


6 miles from Fort Hamilton


From

$178
See Rates







| | |
| --- | --- |
| Check In | 1500 |
| Check Out | 1100 |




Rated High

Upper-midscale, smoke-free, Brooklyn Heights hotel
Near Brooklyn Botanic Garden
2.5 miles from Brooklyn Cruise Terminal
No shuttle to Brooklyn Cruise Terminal
No swimming pool
Exercise room
Free hot breakfast buffet
Free WiFi
Limited parking - parking costs $28 per night
Park and cruise not allowed

Pet friendly hotel More > Most Recent HotelGuides Reviews Read >

TripAdvisor Traveler Rating:




Based on 829 reviews

Read Recent Reviews

6 miles

Comfort Inn Coney Island Brooklyn


3218 Emmons Avenue, New York, NY 11235


6 miles from Fort Hamilton


From

$207
See Rates







| | |
| --- | --- |
| Check In | 14 00 |
| Check Out | 11 00 |




Rated Average

Midscale, smoke-free, Coney Island hotel
10 miles southwest of JFK Airport
No swimming pool
Exercise room
Free hot breakfast buffet
Free WiFi
Free parking

Not pet friendly - no pets allowed. - Jul 2018
Most Recent HotelGuides Reviews Read >

TripAdvisor Traveler Rating:




Based on 70 reviews

Read Recent Reviews

6 miles

Baltic Hotel Brooklyn


489 Baltic Street, Brooklyn, NY 11217


6 miles from Fort Hamilton


From

$189
See Rates







| | |
| --- | --- |
| Check In | 1500 |
| Check Out | 1100 |




Midscale, smoke-free hotel near Barclays Center
Also near Brooklyn Heights
No swimming pool
Free continental breakfast
Free WiFi
No on-site parking available

Pet friendly hotel More >

6 miles

Holiday Inn Express Brooklyn


5244 Kings Highway, Brooklyn, NY 11234


6 miles from Fort Hamilton


From

$153
See Rates







| | |
| --- | --- |
| Check In | 15 00 |
| Check Out | 11 00 |




Rated Very Low – Not Recommended

Upper-midscale, smoke-free hotel
3 miles from SUNY Downstate Medical Center
No swimming pool
Exercise room
Free hot breakfast buffet
Free WiFi
Free parking

Not pet friendly - no pets allowed. - Dec 2020


TripAdvisor Traveler Rating:




Based on 4 reviews

Read Recent Reviews

6 miles

Nu Hotel Brooklyn Heights New York


85 Smith Street, New York, NY 11201


6 miles from Fort Hamilton


From

$323
See Rates







| | |
| --- | --- |
| Check In | 15 00 |
| Check Out | 12 00 |




Rated Very High

Midscale, smoke-free, downtown hotel
2 miles from Brooklyn Cruise Terminal
No shuttle to Brooklyn Cruise Terminal
No swimming pool
Exercise room
Free continental breakfast
Free WiFi
No on-site parking available
Park and cruise not allowed

Pet friendly hotel More >

TripAdvisor Traveler Rating:




Based on 1214 reviews

Read Recent Reviews

6 miles

Ace Hotel Brooklyn New York


252 Schermerhorn Street, New York, NY 11217


6 miles from Fort Hamilton


From

$509
See Rates







| | |
| --- | --- |
| Check In | 15 00 |
| Check Out | 12 00 |




Rated Very High

Upscale, smoke-free, downtown hotel
Near Brooklyn MetroTech Center
No swimming pool
Exercise room
Free WiFi
No on-site parking available

Pet friendly hotel More >

TripAdvisor Traveler Rating:




Based on 82 reviews

Read Recent Reviews

6 miles

EVEN Hotel Brooklyn


46 Nevins Street, New York, NY 11217


6 miles from Fort Hamilton


From

$120
See Rates







| | |
| --- | --- |
| Check In | 15 00 |
| Check Out | 11 00 |




6 miles

Sheraton Hotel Brooklyn Heights


228 Duffield Street, New York, NY 11201


6 miles from Fort Hamilton


From

$195
See Rates







| | |
| --- | --- |
| Check In | 1500 |
| Check Out | 1200 |




Rated Average

Upscale, smoke-free, full-service, downtown hotel
Next to Brooklyn MetroTech Center
Heated indoor swimming pool - 24-hour exercise room
Internet access costs $14 per night
No on-site parking available
Off-site parking costs $25 per night

Pet friendly hotel More > Most Recent HotelGuides Reviews Read >

TripAdvisor Traveler Rating:




Based on 1570 reviews

Read Recent Reviews

6 miles

New York Marriott Hotel at the Brooklyn Bridge


333 Adams Street, New York, NY 11201


6 miles from Fort Hamilton


From

$237
See Rates







| | |
| --- | --- |
| Check In | 1600 |
| Check Out | 1100 |




Rated High

Upper-upscale, smoke-free, full-service, downtown hotel
Next to Brooklyn Heights Historic District
3 miles from Brooklyn Cruise Terminal
No shuttle to Brooklyn Cruise Terminal
Heated indoor lap swimming pool - exercise room
Internet access costs $15 per night
Parking costs $40 per night
Park and cruise costs $40 per night

Not pet friendly - no pets allowed. - Aug 2016
Most Recent HotelGuides Reviews Read >

TripAdvisor Traveler Rating:




Based on 931 reviews

Read Recent Reviews

6 miles

Aloft Hotel Brooklyn


216 Duffield Street, Brooklyn, NY 11201


6 miles from Fort Hamilton


From

$270
See Rates







| | |
| --- | --- |
| Check In | 1500 |
| Check Out | 1200 |




Rated Average

Upscale, smoke-free, downtown hotel
Heated indoor swimming pool - exercise room
Free WiFi
No on-site parking available
Off-site parking costs $30 per night

Pet friendly hotel More > Most Recent HotelGuides Reviews Read >

TripAdvisor Traveler Rating:




Based on 1226 reviews

Read Recent Reviews

6 miles

La Quinta Inn & Suites Central Brooklyn


1229 Atlantic Avenue, Brooklyn, NY 11216


6 miles from Fort Hamilton


From

$234
See Rates







| | |
| --- | --- |
| Check In | 15 00 |
| Check Out | 11 00 |




Rated Average

Midscale, smoke-free hotel 2 miles from Pratt Institute
No swimming pool
Exercise room
Free hot breakfast buffet
Free WiFi
Parking costs $25 per night - 1 space per room

Not pet friendly - no pets allowed. - Mar 2022


TripAdvisor Traveler Rating:




Based on 109 reviews

Read Recent Reviews

6 miles

Casa Cipriani South Street Hotel New York


10 South Street, New York, NY 10004


6 miles from Fort Hamilton


From

$1700
See Rates







| | |
| --- | --- |
| Check In | 15 00 |
| Check Out | 12 00 |




Upscale, smoke-free, full-service hotel
Near New York Stock Exchange
No swimming pool
24-hour exercise room
Full-service spa
Free WiFi
Valet parking only - $130 per night

Not pet friendly - no pets allowed. - Nov 2022

Why Book Here?

No fees
Lowest price guarantee
Pay at hotel in most cases
If you don't like your hotel,
we'll refund your money.
Cash rewards + hotel points too
Military-Hotels.us
Fort Hamilton Info


Fort Hamilton - Brooklyn

Closest Airports
LaGuardia Airport - LGA

John F. Kennedy International Airport - JFK

Newark Liberty International Airport - EWR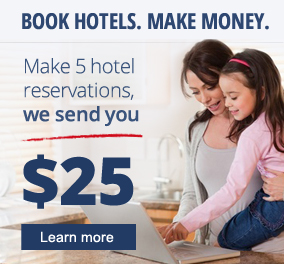 Hotels near
Other Military Bases



The Pentagon – VA


Lackland AFB – TX