Camp Ripley is located in central Minnesota, north of Saint Cloud. The state-owned national guard site trains both active and reserve units from all branches of the military.

On-post temporary lodging at Camp Ripley is in Camp Ripley Lodging.

The closest off-post hotels are 10 miles south of Camp Ripley's main gate in Little Falls. The next closest hotels are about 20 miles north of Camp Ripley in Baxter.
Rates shown below are averages. Click See Rates to view rates for your dates.

7 miles

Country Inn & Suites by Radisson Little Falls


209 16th Street NE, Little Falls, MN 56345


7 miles from Camp Ripley


From

$85
See Rates







| | |
| --- | --- |
| Check In | 15 00 |
| Check Out | 11 00 |




Rated Very High

Upper-midscale, smoke-free hotel
Near US 10 at Highway 27
Heated indoor swimming pool - exercise room
Free continental breakfast
Free WiFi
Free parking

Pet friendly hotel More > Most Recent HotelGuides Reviews Read >

TripAdvisor Traveler Rating:




Based on 331 reviews

Read Recent Reviews

7 miles

AmericInn Lodge & Suites Little Falls


306 Lemieur Street SE, Little Falls, MN 56345


7 miles from Camp Ripley


From

$104
See Rates







| | |
| --- | --- |
| Check In | 1500 |
| Check Out | 1100 |




Rated High

Midscale, smoke-free hotel near US 10 at Highway 27
Heated indoor swimming pool
Free hot breakfast buffet
Free WiFi
Free parking

Not pet friendly - no pets allowed. - Oct 2021
Most Recent HotelGuides Reviews Read >

TripAdvisor Traveler Rating:




Based on 106 reviews

Read Recent Reviews

18 miles

AmericInn Baxter


7836 Fairview Road, Baxter, MN 56425


18 miles from Camp Ripley


From

$108
See Rates







| | |
| --- | --- |
| Check In | 15 00 |
| Check Out | 11 00 |




Rated Average

Midscale, smoke-free motel
6 miles southeast of the Brainerd International Raceway
No swimming pool
Free hot breakfast buffet
Free WiFi
Free parking - truck parking

Pet friendly hotel More >

TripAdvisor Traveler Rating:




Based on 201 reviews

Read Recent Reviews

19 miles

Econo Lodge Brainerd


2115 South 6th Street, Building B, Brainerd, MN 56401


19 miles from Camp Ripley


From

$94
See Rates







| | |
| --- | --- |
| Check In | 15 00 |
| Check Out | 11 00 |




Rated Very Low – Not Recommended

Cheap, smoke-free, highway motel
No swimming pool
Free continental breakfast
Free WiFi
Free parking - truck parking

Pet friendly motel More >

TripAdvisor Traveler Rating:




Based on 3 reviews

Read Recent Reviews

19 miles

Quality Inn & Suites Brainerd


2115 South 6th Street, Building A, Brainerd, MN 56401


19 miles from Camp Ripley


From

$98
See Rates







| | |
| --- | --- |
| Check In | 15 00 |
| Check Out | 11 00 |




Rated Average

Midscale, smoke-free, highway motel
No swimming pool
Free hot breakfast buffet
Free WiFi
Free parking - truck parking

Pet friendly motel More >

TripAdvisor Traveler Rating:




Based on 15 reviews

Read Recent Reviews

20 miles

Baymont Inn & Suites Baxter


7208 Fairview Road, Baxter, MN 56425


20 miles from Camp Ripley


From

$80
See Rates







| | |
| --- | --- |
| Check In | 1500 |
| Check Out | 1100 |




Rated High

Midscale, smoke-free, highway hotel
6 miles southeast of Brainerd Raceway
Heated indoor swimming pool - exercise room
Free hot breakfast buffet
Free WiFi
Free parking - truck parking

Pet friendly hotel More > Most Recent HotelGuides Reviews Read >

TripAdvisor Traveler Rating:




Based on 416 reviews

Read Recent Reviews

20 miles

Super 8 Hotel Baxter


14341 Edgewood Drive North, Baxter, MN 56425


20 miles from Camp Ripley


From

$76
See Rates







| | |
| --- | --- |
| Check In | 15 00 |
| Check Out | 11 00 |




Rated High

Cheap, smoke-free hotel
5 miles southeast of the Brainerd International Raceway
No swimming pool
Free continental breakfast
Free WiFi
Free parking - truck parking

Pet friendly hotel More > Most Recent HotelGuides Reviews Read >

TripAdvisor Traveler Rating:




Based on 359 reviews

Read Recent Reviews

20 miles

Days Inn & Suites Baxter


14466 Dellwood Drive, Baxter, MN 56425


20 miles from Camp Ripley


From

$88
See Rates







| | |
| --- | --- |
| Check In | 16 00 |
| Check Out | 11 00 |




Rated High

Cheap, smoke-free hotel
5 miles southeast of Brainerd International Raceway
Heated indoor swimming pool
Free continental breakfast
Free WiFi
Free parking

Not pet friendly - no pets allowed. - Jan 2021


TripAdvisor Traveler Rating:




Based on 354 reviews

Read Recent Reviews

21 miles

Country Inn & Suites by Radisson Baxter


15058 Dellwood Drive, Baxter, MN 56401


21 miles from Camp Ripley


From

$117
See Rates







| | |
| --- | --- |
| Check In | 15 00 |
| Check Out | 11 00 |




Rated Very High

Upper-midscale, smoke-free, highway hotel
4 miles southeast of Brainerd International Raceway
Heated indoor swimming pool
Free continental breakfast
Free WiFi
Free parking

Pet friendly hotel More > Most Recent HotelGuides Reviews Read >

TripAdvisor Traveler Rating:




Based on 540 reviews

Read Recent Reviews

21 miles

Arrowwood Lodge at Brainerd Lakes Baxter


6967 Lake Forest Road, Baxter, MN 56425


21 miles from Camp Ripley


From

$176
See Rates







| | |
| --- | --- |
| Check In | 16 00 |
| Check Out | 11 00 |




Rated Average

Upper-midscale, smoke-free hotel
5 miles northeast of downtown
Indoor water park - exercise room
Free WiFi
Free parking

Not pet friendly - no pets allowed. - Jun 2018
Most Recent HotelGuides Reviews Read >

TripAdvisor Traveler Rating:




Based on 254 reviews

Read Recent Reviews

22 miles

Holiday Inn Express & Suites Baxter


15739 Audubon Way Highway 317 North, Baxter, MN 56425


22 miles from Camp Ripley


From

$195
See Rates







| | |
| --- | --- |
| Check In | 15 00 |
| Check Out | 11 00 |




Rated High

Upper-midscale, smoke-free hotel
5 miles southeast of Brainerd Raceway
Indoor swimming pool - exercise room
Free hot breakfast buffet
Free WiFi
Free parking

Pet friendly hotel More >

TripAdvisor Traveler Rating:




Based on 257 reviews

Read Recent Reviews

22 miles

Craguns Hotel & Resort Brainerd


11000 Cragruns Drive, Brainerd, MN 56401


22 miles from Camp Ripley


From

$230
See Rates







| | |
| --- | --- |
| Check In | 17 00 |
| Check Out | 11 00 |




Rated High

Midscale, smoke-free, full-service, lakefront, golf resort
6 miles southwest of Brainerd International Raceway
Heated indoor swimming pool - outdoor pool
Exercise room
Full-service spa - golf course
Free WiFi
Free parking

Not pet friendly - no pets allowed. - Apr 2016


TripAdvisor Traveler Rating:




Based on 664 reviews

Read Recent Reviews

22 miles

Maddens on Gull Lake Hotel Brainerd


11266 Pine Beach Peninsula, Brainerd, MN 56401


22 miles from Camp Ripley


From

$139
See Rates







| | |
| --- | --- |
| Check In | 16 30 |
| Check Out | 11 00 |




Rated Very High

Upscale, smoke-free, full-service, lakefront, golf resort
On Gull Lake - near marina
3 indoor swimming pools - 2 outdoor pools - exercise room
Full-service spa - golf course
Free WiFi
Free parking

Not pet friendly - no pets allowed. - Dec 2016


TripAdvisor Traveler Rating:




Based on 354 reviews

Read Recent Reviews

28 miles

Timberlake Hotel Staples


1212 2nd Avenue NE, Staples, MN 56479


28 miles from Camp Ripley


From

$109
See Rates







| | |
| --- | --- |
| Check In | 15 00 |
| Check Out | 11 00 |




Rated Very High

Upscale, smoke-free, full-service hotel
On east end of downtown
Heated swimming pool
Free hot breakfast buffet
Free WiFi
Free parking

Pet friendly hotel More >

TripAdvisor Traveler Rating:




Based on 28 reviews

Read Recent Reviews

29 miles

Grand View Lodge on Gull Lake Nisswa


23521 Nokomis Avenue, Nisswa, MN 56468


29 miles from Camp Ripley


From

$125
See Rates







| | |
| --- | --- |
| Check In | 16 30 |
| Check Out | 11 00 |




Rated Very High

Midscale, smoke-free, full-service resort
7 miles north of Brainerd Raceway
25 miles from Paul Bunyan Land
65 1-bedroom to 8-bedroom cabins
Heated indoor swimming pool - exercise room
Full-service spa - golf course

Not pet friendly - no pets allowed. - Jan 2019


TripAdvisor Traveler Rating:




Based on 848 reviews

Read Recent Reviews

33 miles

Baymont Inn & Suites Albany - I-94, Exit 147


820 Shamrock Lane, I-94, Exit 147, Albany, MN 56307


33 miles from Camp Ripley


From

$93
See Rates







| | |
| --- | --- |
| Check In | 15 00 |
| Check Out | 11 00 |




Rated High

Midscale, smoke-free, interstate hotel near I-94, Exit 147
11 miles from Saint John's University
14.5 miles from College of St Benedict
Heated indoor swimming pool
Free continental breakfast
Free WiFi
Free parking

Pet friendly hotel More > Most Recent HotelGuides Reviews Read >

TripAdvisor Traveler Rating:




Based on 206 reviews

Read Recent Reviews

33 miles

Ruttgers Bay Lake Resort Deerwood


25039 Tame Fish Lake Road, Deerwood, MN 56444


33 miles from Camp Ripley


From

$125
See Rates

Rated Very High

Upscale, smoke-free, full-service, lakefront resort
On Bay Lake
12 miles from Paul Bunyan Land
Indoor swimming pool - outdoor pool
Full-service spa
Golf course

Pet friendly resort More >

Note: This resort charges an amenity fee of 3% per night - includes parking, WiFi, and breakfast.


TripAdvisor Traveler Rating:




Based on 196 reviews

Read Recent Reviews

34 miles

AmericInn Lodge & Suites Sartell


119 Lesauk Drive, Sartell, MN 56377


34 miles from Camp Ripley


From

$135
See Rates







| | |
| --- | --- |
| Check In | 15 00 |
| Check Out | 11 00 |




Rated High

Midscale, smoke-free hotel 4 miles north of St Cloud
Heated indoor swimming pool
Free hot breakfast buffet
Free WiFi
Free parking

Not pet friendly - no pets allowed. - Jan 2022
Most Recent HotelGuides Reviews Read >

TripAdvisor Traveler Rating:




Based on 224 reviews

Read Recent Reviews

35 miles

Rodeway Inn Saint Joseph


1825 East Minnesota Street, St Joseph, MN 56374


35 miles from Camp Ripley


From

$63
See Rates







| | |
| --- | --- |
| Check In | 14 00 |
| Check Out | 11 00 |




Rated Average

Cheap, smoke-free hotel near College of St Benedict
No swimming pool
Free continental breakfast
Free WiFi
Free parking

Not pet friendly - no pets allowed. - Jun 2018
Most Recent HotelGuides Reviews Read >

TripAdvisor Traveler Rating:




Based on 150 reviews

Read Recent Reviews

37 miles

Hampton Inn & Suites St Cloud


145 37th Avenue North, St Cloud, MN 56303


37 miles from Camp Ripley


From

$146
See Rates







| | |
| --- | --- |
| Check In | 16 00 |
| Check Out | 11 00 |




Rated Very High

Upper-midscale, smoke-free hotel near VA Medical Center
Heated indoor swimming pool - exercise room
Free continental breakfast
Free WiFi
Free parking

Not pet friendly - no pets allowed. - Feb 2022
Most Recent HotelGuides Reviews Read >

TripAdvisor Traveler Rating:




Based on 480 reviews

Read Recent Reviews

37 miles

Residence Inn by Marriott Waite Park


450 Division Street, Waite Park, MN 56387


37 miles from Camp Ripley


From

$127
See Rates







| | |
| --- | --- |
| Check In | 1600 |
| Check Out | 1100 |




Rated High

Upscale, smoke-free, all-suite, extended-stay hotel
3.5 miles west of St Cloud
Indoor swimming pool - exercise room
Free hot breakfast buffet
Free WiFi
Free parking

Pet friendly hotel More >

TripAdvisor Traveler Rating:




Based on 16 reviews

Read Recent Reviews

37 miles

Homewood Suites by Hilton St Cloud


115 37th Avenue North, St Cloud, MN 56303


37 miles from Camp Ripley


From

$125
See Rates







| | |
| --- | --- |
| Check In | 16 00 |
| Check Out | 12 00 |




Rated Very High

Upscale, smoke-free, all-suite, extended-stay hotel
Near VA Medical Center - just off of I-94 at Hwy 15 and Hwy 23
Heated indoor swimming pool - exercise room
Free hot breakfast buffet
Free WiFi
Free parking

Not pet friendly - no pets allowed. - Jan 2016


TripAdvisor Traveler Rating:




Based on 575 reviews

Read Recent Reviews

37 miles

Coratel Inn & Suites Waite Park


815 1st Street South #1317, Waite Park, MN 56387


37 miles from Camp Ripley


From

$79
See Rates







| | |
| --- | --- |
| Check In | 15 00 |
| Check Out | 11 00 |




Midscale, smoke-free hotel
3 miles from VA Medical Center
No swimming pool
Free WiFi
Free parking

Not pet friendly - no pets allowed. - Nov 2022


37 miles

Hilton Garden Inn Waite Park


550 Division Street, Waite Park, MN 56387


37 miles from Camp Ripley


From

$154
See Rates







| | |
| --- | --- |
| Check In | 15 00 |
| Check Out | 11 00 |




Rated Very High

Upscale, smoke-free, full-service hotel
Heated indoor swimming pool - exercise room
Free WiFi
Free parking

Not pet friendly - no pets allowed. - Feb 2020
Most Recent HotelGuides Reviews Read >

TripAdvisor Traveler Rating:




Based on 37 reviews

Read Recent Reviews

37 miles

Courtyard by Marriott Hotel St Cloud


404 West Saint Germain, St Cloud, MN 56301


37 miles from Camp Ripley


From

$118
See Rates







| | |
| --- | --- |
| Check In | 1500 |
| Check Out | 1100 |




Rated High

Upscale, smoke-free, downtown hotel
Connected to St Cloud River's Edge Convention Center
Free shuttle to St Cloud Airport
Heated indoor swimming pool - exercise room
Free WiFi
Parking costs $5 per night

Not pet friendly - no pets allowed. - Jul 2015
Most Recent HotelGuides Reviews Read >

TripAdvisor Traveler Rating:




Based on 97 reviews

Read Recent Reviews

37 miles

Best Western Plus Kelly Inn St Cloud


100 4th Avenue South, St Cloud, MN 56301


37 miles from Camp Ripley


From

$107
See Rates







| | |
| --- | --- |
| Check In | 1500 |
| Check Out | 1100 |




Rated High

Upper-midscale, smoke-free, full-service, downtown hotel
Next to St Cloud River's Edge Convention Center
Heated indoor swimming pool - exercise room
Free WiFi
Free parking

Pet friendly hotel More > Most Recent HotelGuides Reviews Read >

TripAdvisor Traveler Rating:




Based on 1028 reviews

Read Recent Reviews

37 miles

Days Inn St Cloud Airport


70 South 37th Avenue, St Cloud, MN 56301


37 miles from Camp Ripley


From

$64
See Rates







| | |
| --- | --- |
| Check In | 15 00 |
| Check Out | 11 00 |




Rated Very Low – Not Recommended

Cheap, smoke-free hotel near VA Medical Center
Heated indoor swimming pool
Free continental breakfast
Free WiFi
Free parking

Pet friendly hotel More >

TripAdvisor Traveler Rating:




Based on 180 reviews

Read Recent Reviews
Why Book Here?

No fees
Lowest price guarantee
Pay at hotel in most cases
If you don't like your hotel,
we'll refund your money.
Cash rewards + hotel points too
Military-Hotels.us
Camp Ripley Info


Camp Ripley

Closest Airports
Minneapolis-St. Paul International Airport - MSP

St. Cloud Regional Airport - STC

Brainerd-Crow Wing County Regional Airport - BRD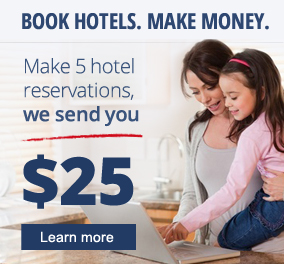 Hotels near
Other Military Bases



Wright Patterson Air Force Base – OH


Lackland AFB – TX