Aberdeen Proving Ground is in northeastern Maryland, northeast of Baltimore and southeast of Wilmington, Delaware. Established in 1917, it is the Army's oldest active proving ground.

On-post temporary lodging at Aberdeen Proving Ground is in Aberdeen Proving Ground Hotel.

The closest off-post hotel is along Pulaski Highway just west of the main gate. More hotels are within 5 miles northwest of the main gate near the junction of I-95 and MD 22.
Rates shown below are averages. Click See Rates to view rates for your dates.

0.6 mile

Home2 Suites by Hilton Aberdeen


20 Newton Road, Aberdeen, MD 21001


0.6 mile from Aberdeen Proving Ground


From

$108
See Rates







| | |
| --- | --- |
| Check In | 15 00 |
| Check Out | 12 00 |




Rated High

Upper-midscale, smoke-free, all-suite, extended-stay hotel
6 miles from Aberdeen Proving Ground
Indoor swimming pool - exercise rooom
Free continental breakfast
Free WiFi
Free parking

Pet friendly hotel More > Most Recent HotelGuides Reviews Read >

TripAdvisor Traveler Rating:




Based on 389 reviews

Read Recent Reviews

2.3 miles

Days Inn Aberdeen - I-95, Exit 85


783 West Bel Air Avenue, I-95, Exit 85, Aberdeen, MD 21001


2.3 miles from Aberdeen Proving Ground


From

$47
See Rates







| | |
| --- | --- |
| Check In | 1300 |
| Check Out | 1100 |




Rated Low – Not Recommended

Cheap, smoke-free motel near Aberdeen Proving Ground
Outdoor swimming pool open in summer
Free continental breakfast
Free WiFi
Free parking

Pet friendly motel More > Most Recent HotelGuides Reviews Read >

TripAdvisor Traveler Rating:




Based on 340 reviews

Read Recent Reviews

2.3 miles

Hilton Garden Inn Aberdeen - I-95, Exit 85


1050 Beards Hill Road, I-95, Exit 85, Aberdeen, MD 21001


2.3 miles from Aberdeen Proving Ground


From

$103
See Rates







| | |
| --- | --- |
| Check In | 15 00 |
| Check Out | 12 00 |




Rated High

Upscale, smoke-free hotel near Aberdeen Proving Ground
Heated indoor swimming pool - exercise room
Free WiFi
Free parking

Not pet friendly - no pets allowed. - Sep 2015


TripAdvisor Traveler Rating:




Based on 621 reviews

Read Recent Reviews

2.4 miles

Holiday Inn Express Aberdeen - I-95, Exit 85


1007 Beards Hill Road, I-95, Exit 85, Aberdeen, MD 21001


2.4 miles from Aberdeen Proving Ground


From

$170
See Rates







| | |
| --- | --- |
| Check In | 15 00 |
| Check Out | 11 00 |




Rated Average

Upper-midscale, smoke-free hotel
Near Aberdeen Proving Ground
Heated indoor swimming pool - exercise room
Free hot breakfast buffet
Free WiFi
Free parking

Not pet friendly - no pets allowed. - Apr 2021
Most Recent HotelGuides Reviews Read >

TripAdvisor Traveler Rating:




Based on 144 reviews

Read Recent Reviews

2.4 miles

Hampton Inn Aberdeen - I-95, Exit 85


795 West Bel Air Avenue, I-95, Exit 85, Aberdeen, MD 21001


2.4 miles from Aberdeen Proving Ground


From

$111
See Rates







| | |
| --- | --- |
| Check In | 15 00 |
| Check Out | 12 00 |




Rated High

Upper-midscale, smoke-free hotel near Ripken Stadium
Heated indoor swimming pool - exercise room
Free hot breakfast buffet
Free WiFi
Parking costs $17 per night

Not pet friendly - no pets allowed. - Nov 2017
Most Recent HotelGuides Reviews Read >

TripAdvisor Traveler Rating:




Based on 164 reviews

Read Recent Reviews

2.5 miles

La Quinta Inn Aberdeen - I-95, Exit 85


793 West Bel Air Avenue, I-95, Exit 85, Aberdeen, MD 21001


2.5 miles from Aberdeen Proving Ground


From

$81
See Rates







| | |
| --- | --- |
| Check In | 15 00 |
| Check Out | 11 00 |




Rated Average

Midscale, smoke-free hotel near Ripken Stadium
10 miles from Aberdeen Proving Ground
Outdoor swimming pool - exercise room
Free continental breakfast
Free WiFi
Free parking

Pet friendly hotel More > Most Recent HotelGuides Reviews Read >

TripAdvisor Traveler Rating:




Based on 264 reviews

Read Recent Reviews

2.5 miles

Travelodge Hotel Aberdeen - I-95, Exit 85


820 West Bel Air Avenue, I-95, Exit 85, Aberdeen, MD 21001


2.5 miles from Aberdeen Proving Ground


From

$47
See Rates







| | |
| --- | --- |
| Check In | 1400 |
| Check Out | 1100 |




Rated Average

Cheap motel near Cal Ripkin Stadium and Museum
Some smoking rooms
Outdoor swimming pool open in summer
Free continental breakfast
Free WiFi
Free parking

Pet friendly motel More > Most Recent HotelGuides Reviews Read >

TripAdvisor Traveler Rating:




Based on 329 reviews

Read Recent Reviews

2.6 miles

Fairfield Inn & Suites by Marriott Aberdeen - I-95, Exit 85


907 Barnett Lane, I-95, Exit 85, Aberdeen, MD 21001


2.6 miles from Aberdeen Proving Ground


From

$107
See Rates







| | |
| --- | --- |
| Check In | 1500 |
| Check Out | 1200 |




Rated High

Upper-midscale, smoke-free hotel
2 miles from Cal Ripkin Stadium
Heated indoor swimming pool - exercise room
Free hot breakfast buffet
Free WiFi
Free parking

Not pet friendly - no pets allowed. - Mar 2021


TripAdvisor Traveler Rating:




Based on 9 reviews

Read Recent Reviews

3.0 miles

Residence Inn by Marriott Aberdeen - I-95, Exit 85


830 Long Drive, I-95, Exit 85, Aberdeen, MD 21001


3.0 miles from Aberdeen Proving Ground


From

$97
See Rates







| | |
| --- | --- |
| Check In | 1600 |
| Check Out | 1100 |




Rated Very High

Upscale, smoke-free, all-suite, extended-stay hotel
Near Ripkin Stadium
Heated indoor swimming pool - exercise room
Free hot breakfast buffet
Free WiFi
Free parking

Pet friendly hotel More >

TripAdvisor Traveler Rating:




Based on 123 reviews

Read Recent Reviews

3.1 miles

Courtyard by Marriott Aberdeen - I-95, Exit 85


830 Long Drive, I-95, Exit 85, Aberdeen, MD 21001


3.1 miles from Aberdeen Proving Ground


From

$87
See Rates







| | |
| --- | --- |
| Check In | 1600 |
| Check Out | 1100 |




Rated High

Upscale, smoke-free hotel near Ripken Stadium
Heated indoor swimming pool - exercise room
Free WiFi
Free parking

Not pet friendly - no pets allowed. - Sep 2015


TripAdvisor Traveler Rating:




Based on 164 reviews

Read Recent Reviews

4.0 miles

TownePlace Suites by Marriott Belcamp - I-95, Exit 80


1357 Belcamp Road, I-95, Exit 80, Belcamp, MD 21017


4.0 miles from Aberdeen Proving Ground


From

$110
See Rates







| | |
| --- | --- |
| Check In | 1500 |
| Check Out | 1200 |




Midscale, smoke-free, all-suite, extended-stay hotel
10 miles from Aberdeen Proving Ground
Indoor swimming pool - 24-hour exercise room
Free hot breakfast buffet
Free WiFi
Free parking

Pet friendly hotel More >

4.1 miles

Extended Stay America Suites Bel Air - I-95, Exit 80


1361 James Way, I-95, Exit 80, Bel Air, MD 21015


4.1 miles from Aberdeen Proving Ground


From

$95
See Rates







| | |
| --- | --- |
| Check In | 15 00 |
| Check Out | 11 00 |




Rated High

Budget, smoke-free, all-suite, extended-stay hotel
Near I-95, Exit 80
No swimming pool
Free continental breakfast
Free WiFi
Free parking

Pet friendly hotel More >

TripAdvisor Traveler Rating:




Based on 74 reviews

Read Recent Reviews

4.2 miles

Holiday Inn Belcamp - I-95, Exit 80


1326 Policy Drive, I-95, Exit 80, Belcamp, MD 21017


4.2 miles from Aberdeen Proving Ground


From

$100
See Rates







| | |
| --- | --- |
| Check In | 15 00 |
| Check Out | 11 00 |




Rated Average

Upper-midscale, smoke-free hotel
4 miles west of Aberdeen Proving Ground
Heated indoor swimming pool - exercise room
Free WiFi
Free parking

Not pet friendly - no pets allowed. - Nov 2017
Most Recent HotelGuides Reviews Read >

TripAdvisor Traveler Rating:




Based on 30 reviews

Read Recent Reviews

4.3 miles

Country Inn & Suites by Radisson Bel Air - I-95, Exit 80


1435 Handlir Drive, I-95, Exit 80, Bel Air, MD 21015


4.3 miles from Aberdeen Proving Ground


From

$99
See Rates







| | |
| --- | --- |
| Check In | 15 00 |
| Check Out | 12 00 |




Rated Very High

Upper-midscale, smoke-free hotel near I-95
6 miles southwest of Ripken Stadium
Outdoor swimming pool - exercise room
Free hot breakfast buffet
Free WiFi
Free parking

Not pet friendly - no pets allowed. - Sep 2015
Most Recent HotelGuides Reviews Read >

TripAdvisor Traveler Rating:




Based on 680 reviews

Read Recent Reviews

4.4 miles

SpringHill Suites by Marriott Bel Air - I-95, Exit 80


1420 Handlir Drive, I-95, Exit 80, Bel Air, MD 21015


4.4 miles from Aberdeen Proving Ground


From

$80
See Rates







| | |
| --- | --- |
| Check In | 1600 |
| Check Out | 1100 |




Rated High

Upscale, smoke-free, all-suite hotel
3 miles southwest of Ripken Stadium
Heated indoor swimming pool - exercise room
Free hot breakfast buffet
Free WiFi
Free parking

Not pet friendly - no pets allowed. - Sep 2015


TripAdvisor Traveler Rating:




Based on 193 reviews

Read Recent Reviews

4.5 miles

Homewood Suites by Hilton Bel Air - I-95, Exit 80


4170 Philadelphia Road, I-95, Exit 80, Bel Air, MD 21015


4.5 miles from Aberdeen Proving Ground


From

$102
See Rates







| | |
| --- | --- |
| Check In | 15 00 |
| Check Out | 12 00 |




Rated High

Upscale, smoke-free, all-suite, extended-stay hotel
3 miles southwest of Ripken Stadium
Heated indoor swimming pool - exercise room
Free hot breakfast buffet
Free WiFi
Free parking - truck parking

Pet friendly hotel More > Most Recent HotelGuides Reviews Read >

TripAdvisor Traveler Rating:




Based on 465 reviews

Read Recent Reviews

4.6 miles

Hilton Garden Inn Bel Air - I-95, Exit 80


4160 Philadelphia Road, I-95, Exit 80, Bel Air, MD 21015


4.6 miles from Aberdeen Proving Ground


From

$124
See Rates







| | |
| --- | --- |
| Check In | 15 00 |
| Check Out | 11 00 |




Upscale, smoke-free, interstate hotel
Near I-95, Exit 80
Heated indoor swimming pool - exercise room
Free WiFi
Free parking

Pet friendly hotel More >

7 miles

Ramada Hotel & Conference Center Edgewood - I-95, Exit 77


1700 Van Bibber Road, I-95, Exit 77, Edgewood, MD 21040


7 miles from Aberdeen Proving Ground


From

$68
See Rates







| | |
| --- | --- |
| Check In | 1500 |
| Check Out | 1100 |




Rated Average

Midscale, interstate motel near I-95, Exit 77
Some smoking rooms
Outdoor swimming pool open in summer
Exercise room
Free continental breakfast
Free WiFi
Free parking - truck parking

Pet friendly hotel More >

TripAdvisor Traveler Rating:




Based on 362 reviews

Read Recent Reviews

8 miles

Holiday Inn Express Edgewood - I-95, Exit 77


2118 Emmorton Park Road, I-95, Exit 77, Edgewood, MD 21040


8 miles from Aberdeen Proving Ground


From

$95
See Rates







| | |
| --- | --- |
| Check In | 15 00 |
| Check Out | 11 00 |




Rated High

Upper-midscale, smoke-free, interstate hotel
Near I-95, Exit 77
Heated indoor swimming pool - exercise room
Free hot breakfast buffet
Free WiFi
Free parking

Not pet friendly - no pets allowed. - Apr 2021
Most Recent HotelGuides Reviews Read >

TripAdvisor Traveler Rating:




Based on 118 reviews

Read Recent Reviews

8 miles

Quality Inn & Suites Edgewood - I-95, Exit 77


2112-A Emmorton Park Road, I-95, Exit 77, Edgewood, MD 21040


8 miles from Aberdeen Proving Ground


From

$73
See Rates







| | |
| --- | --- |
| Check In | 15 00 |
| Check Out | 11 00 |




Rated High

Midscale, smoke-free, interstate hotel
Near I-95, Exit 77
Heated indoor swimming pool - exercise room
Free hot breakfast buffet
Free WiFi
Free parking

Not pet friendly - no pets allowed. - Jan 2020
Most Recent HotelGuides Reviews Read >

TripAdvisor Traveler Rating:




Based on 198 reviews

Read Recent Reviews

8 miles

Red Roof Inn Edgewood - I-95, Exit 77


2116 Emmorton Park Road, I-95, Exit 77, Edgewood, MD 21040


8 miles from Aberdeen Proving Ground


From

$56
See Rates







| | |
| --- | --- |
| Check In | 14 00 |
| Check Out | 11 00 |




Rated Average

Cheap, interstate motel near I-95, Exit 77
Some smoking rooms
No swimming pool
Free continental breakfast
Free WiFi
Free parking

Pet friendly motel More >

TripAdvisor Traveler Rating:




Based on 168 reviews

Read Recent Reviews

8 miles

Hampton Inn & Suites Edgewood - I-95, Exit 77


2110 Emmorton Park Road, I-95, Exit 77, Edgewood, MD 21040


8 miles from Aberdeen Proving Ground


From

$89
See Rates







| | |
| --- | --- |
| Check In | 15 00 |
| Check Out | 11 00 |




Rated Very High

Upper-midscale, smoke-free hotel near I-95 at MD 24
Heated indoor swimming pool - exercise room
Free continental breakfast
Free WiFi
Free parking

Not pet friendly - no pets allowed. - Jan 2022
Most Recent HotelGuides Reviews Read >

TripAdvisor Traveler Rating:




Based on 904 reviews

Read Recent Reviews

9 miles

Days Inn Perryville - I-95, Exit 93


61 Heather Lane, I-95, Exit 93, Perryville, MD 21903


9 miles from Aberdeen Proving Ground


From

$65
See Rates







| | |
| --- | --- |
| Check In | 1500 |
| Check Out | 1100 |




Rated Average

Cheap motel near I-95, Exit 93
Next to Perryville Outlet Mall
Some smoking rooms
No swimming pool
Exercise room
Free continental breakfast
Free WiFi
Free parking

Pet friendly motel More > Most Recent HotelGuides Reviews Read >

TripAdvisor Traveler Rating:




Based on 450 reviews

Read Recent Reviews

15 miles

Holiday Inn Express & Suites North East - I-95, Exit 100


101 Hotel Plaza, I-95, Exit 100, North East, MD 21901


15 miles from Aberdeen Proving Ground


From

$204
See Rates







| | |
| --- | --- |
| Check In | 15 00 |
| Check Out | 11 00 |




Rated Average

Upper-midscale, smoke-free hotel near I-95 and Elk Neck State Forest
Outdoor swimming pool open in summer - exercise room
Free hot breakfast buffet
Free WiFi
Free parking

Not pet friendly - no pets allowed. - Sep 2015
Most Recent HotelGuides Reviews Read >

TripAdvisor Traveler Rating:




Based on 114 reviews

Read Recent Reviews

15 miles

SpringHill Suites by Marriott Middle River


6110 Greenleigh Avenue, Middle River, MD 21220


15 miles from Aberdeen Proving Ground


From

$127
See Rates







| | |
| --- | --- |
| Check In | 1600 |
| Check Out | 1200 |




Rated High

Upscale, smoke-free, all-suite hotel
Near Gunpowder Falls State Park
Indoor swimming pool - exercise room
Free hot breakfast buffet
Free WiFi
Free parking

Not pet friendly - no pets allowed. - Jul 2018
Most Recent HotelGuides Reviews Read >

TripAdvisor Traveler Rating:




Based on 49 reviews

Read Recent Reviews
Why Book Here?

No fees
Lowest price guarantee
Pay at hotel in most cases
If you don't like your hotel,
we'll refund your money.
Cash rewards + hotel points too
Military-Hotels.us
Aberdeen Proving Ground Info


Aberdeen Proving Ground MWR

USO of Metropolitan Washington

Closest Airport:

Baltimore - Washington International Airport - BWI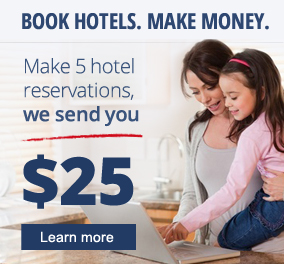 Hotels near
Other Military Bases



Fort Gregg-Adams – VA


Lackland AFB – TX