Fort Knox is located in northwest Kentucky, south of Louisville and north of Elizabethtown.

On-post temporary lodging at Fort Knox is in Newgarden Inn, Steindam, Wickam Inn, and Yeomans Hall.

The closest off-post hotels are a few miles from the main gate along Dixie Highway in Radcliff and Muldraugh. Additional hotels are in Elizabethtown, about 15 miles southeast of the main gate.
Rates shown below are averages. Click See Rates to view rates for your dates.

1.9 miles

Super 8 Hotel Fort Knox Area Radcliff


395 Redmar Blvd, Radcliff, KY 40160


1.9 miles from Fort Knox


From

$63
See Rates







| | |
| --- | --- |
| Check In | 15 00 |
| Check Out | 11 00 |




Rated High

Cheap, smoke-free hotel
4 miles from Fort Knox main gate
Located near restaurants and shopping
No swimming pool
Free continental breakfast
Free WiFi
Free parking

Pet friendly hotel More > Most Recent HotelGuides Reviews Read >

TripAdvisor Traveler Rating:




Based on 304 reviews

Read Recent Reviews

2.9 miles

Gold Vault Inn Radcliff


1225 North Dixie Blvd, Radcliff, KY 40160


2.9 miles from Fort Knox


From

$93
See Rates







| | |
| --- | --- |
| Check In | 15 00 |
| Check Out | 11 00 |




Rated Average

Midscale, smoke-free motel
5 miles from Fort Knox main gate
Heated indoor swimming pool - exercise room
Free hot breakfast buffet
Free WiFi
Free parking - truck parking

Not pet friendly - no pets allowed. - Jan 2019
Most Recent HotelGuides Reviews Read >

TripAdvisor Traveler Rating:




Based on 97 reviews

Read Recent Reviews

3.7 miles

Golden Manor Inn & Suites Muldraugh


116 South Dixie Highway, Muldraugh, KY 40155


3.7 miles from Fort Knox


From

$93
See Rates







| | |
| --- | --- |
| Check In | 1500 |
| Check Out | 1100 |




Rated High

Midscale, smoke-free motel
One-half mile from Fort Knox
Indoor swimming pool - outdoor pool open in summer
Exercise room
Free WiFi
Free parking

Not pet friendly - no pets allowed. - Apr 2023
Most Recent HotelGuides Reviews Read >

TripAdvisor Traveler Rating:




Based on 72 reviews

Read Recent Reviews

6 miles

Hampton Inn & Suites Radcliff


50 Bourbon Street, Radcliff, KY 40160


6 miles from Fort Knox


From

$122
See Rates







| | |
| --- | --- |
| Check In | 15 00 |
| Check Out | 11 00 |




Rated Very High

Upper-midscale, smoke-free hotel
10 miles south of Fort Knox main gate
Heated indoor swimming pool - exercise room
Free hot breakfast buffet
Free WiFi
Free parking

Not pet friendly - no pets allowed. - Oct 2017
Most Recent HotelGuides Reviews Read >

TripAdvisor Traveler Rating:




Based on 510 reviews

Read Recent Reviews

6 miles

Holiday Inn Express & Suites Radcliff


30 Bourbon Street, Radcliff, KY 40160


6 miles from Fort Knox


From

$136
See Rates







| | |
| --- | --- |
| Check In | 15 00 |
| Check Out | 11 00 |




Rated Very High

Upper-midscale, smoke-free hotel
8.5 miles from Fort Knox main gate
Heated indoor swimming pool - exercise room
Free hot breakfast buffet
Free WiFi
Free parking

Not pet friendly - no pets allowed. - Dec 2021


TripAdvisor Traveler Rating:




Based on 172 reviews

Read Recent Reviews

14 miles

Country Inn & Suites by Radisson Elizabethtown - I-65, Exit 94


107 Buffalo Creek Drive, I-65, Exit 94, Elizabethtown, KY 42701


14 miles from Fort Knox


From

$94
See Rates







| | |
| --- | --- |
| Check In | 15 00 |
| Check Out | 12 00 |




Rated Average

Upper-midscale, smoke-free hotel near I-65
2.5 miles from downtown Elizabethtown
Heated indoor swimming pool - exercise room
Free continental breakfast
Free WiFi
Free parking - truck parking

Pet friendly hotel More > Most Recent HotelGuides Reviews Read >

TripAdvisor Traveler Rating:




Based on 254 reviews

Read Recent Reviews

14 miles

Holiday Inn Express & Suites North Elizabethtown - I-65, Exit 94


130 The Loop, I-65, Exit 94, Elizabethtown, KY 42701


14 miles from Fort Knox


From

$126
See Rates







| | |
| --- | --- |
| Check In | 16 00 |
| Check Out | 11 00 |




Rated Very High

Upper-midscale, smoke-free hotel near I-65 at US 62
Heated indoor swimming pool
24-hour exercise room
Free hot breakfast buffet
Free WiFi
Free parking - truck parking

Not pet friendly - no pets allowed. - Mar 2022
Most Recent HotelGuides Reviews Read >

TripAdvisor Traveler Rating:




Based on 100 reviews

Read Recent Reviews

14 miles

Days Inn Elizabethtown - I-65, Exit 94


2010 North Mulberry Street, I-65, Exit 94, Elizabethtown, KY 42701


14 miles from Fort Knox


From

$51
See Rates







| | |
| --- | --- |
| Check In | 15 00 |
| Check Out | 11 00 |




Rated Average

Cheap motel near I-65
3 miles from downtown Elizabethtown
Some smoking rooms
Outdoor swimming pool open in summer
Free continental breakfast
Free WiFi
Free parking - truck parking

Pet friendly motel More > Most Recent HotelGuides Reviews Read >

TripAdvisor Traveler Rating:




Based on 742 reviews

Read Recent Reviews

14 miles

Best Western Plus Inn & Suites Elizabethtown - I-65, Exit 94


2014 North Mulberry Street, I-65, Exit 94, Elizabethtown, KY 42701


14 miles from Fort Knox


From

$99
See Rates







| | |
| --- | --- |
| Check In | 1500 |
| Check Out | 1100 |




Rated High

Upper-midscale, smoke-free, interstate hotel
Heated indoor swimming pool - exercise room
Free hot breakfast buffet
Free WiFi
Free parking - truck parking

Not pet friendly - no pets allowed. - Jan 2020
Most Recent HotelGuides Reviews Read >

TripAdvisor Traveler Rating:




Based on 104 reviews

Read Recent Reviews

14 miles

Super 8 Hotel Elizabethtown - I-65, Exit 94


2028 North Mulberry Street, I-65, Exit 94, Elizabethtown, KY 42701


14 miles from Fort Knox


From

$46
See Rates







| | |
| --- | --- |
| Check In | 1300 |
| Check Out | 1100 |




Rated Low – Not Recommended

Cheap, east Elizabethtown hotel near I-65
Some smoking rooms
Heated indoor swimming pool
Free continental breakfast
Free WiFi
Free parking - truck parking

Pet friendly hotel More > Most Recent HotelGuides Reviews Read >

TripAdvisor Traveler Rating:




Based on 604 reviews

Read Recent Reviews

14 miles

Quality Inn & Suites Elizabethtown - I-65, Exit 94


2009 North Mulberry Street, I-65, Exit 94, Elizabethtown, KY 42701


14 miles from Fort Knox


From

$66
See Rates







| | |
| --- | --- |
| Check In | 15 00 |
| Check Out | 11 00 |




Rated Average

Midscale, east Elizabethtown hotel near I-65
Some smoking rooms
Outdoor swimming pool open in summer - exercise room
Free hot breakfast buffet
Free WiFi
Free parking

Pet friendly hotel More > Most Recent HotelGuides Reviews Read >

TripAdvisor Traveler Rating:




Based on 197 reviews

Read Recent Reviews

14 miles

SpringHill Suites by Marriott Elizabethtown - I-65, Exit 94


1025 Executive Drive, I-65, Exit 94, Elizabethtown, KY 42701


14 miles from Fort Knox


From

$122
See Rates







| | |
| --- | --- |
| Check In | 1500 |
| Check Out | 1200 |




Rated High

Upscale, smoke-free, all-suite hotel
Near I-65 at US 62
Indoor swimming pool - exercise room
Free hot breakfast buffet
Free WiFi
Free parking

Not pet friendly - no pets allowed. - June 2019


TripAdvisor Traveler Rating:




Based on 52 reviews

Read Recent Reviews

14 miles

Hampton Inn Elizabethtown - I-65, Exit 94


1035 Executive Drive, I-65, Exit 94, Elizabethtown, KY 42701


14 miles from Fort Knox


From

$142
See Rates







| | |
| --- | --- |
| Check In | 15 00 |
| Check Out | 11 00 |




Rated High

Upper-midscale, smoke-free hotel near I-65
Heated indoor swimming pool - exercise room
Free hot breakfast buffet
Free WiFi
Free parking - truck parking

Not pet friendly - no pets allowed. - Feb 2022
Most Recent HotelGuides Reviews Read >

TripAdvisor Traveler Rating:




Based on 514 reviews

Read Recent Reviews

14 miles

Wingfield Inn & Suites Elizabethtown - I-65, Exit 94


1043 Executive Drive, I-65, Exit 94, Elizabethtown, KY 42701


14 miles from Fort Knox


From

$80
See Rates







| | |
| --- | --- |
| Check In | 16 00 |
| Check Out | 11 00 |




Rated High

Midscale, smoke-free, interstate hotel near I-65
2.5 miles from downtown Elizabethtown
Heated indoor swimming pool - exercise room
Free hot breakfast buffet
Free WiFi
Free parking

Pet friendly hotel More > Most Recent HotelGuides Reviews Read >

TripAdvisor Traveler Rating:




Based on 587 reviews

Read Recent Reviews

14 miles

Fairfield Inn & Suites by Marriott Elizabethtown - I-65, Exit 94


1031 Executive Drive, I-65, Exit 94, Elizabethtown, KY 42701


14 miles from Fort Knox


From

$102
See Rates







| | |
| --- | --- |
| Check In | 1500 |
| Check Out | 1200 |




Rated High

Upper-midscale, smoke-free, east Elizabethtown hotel
Near I-65
Heated indoor swimming pool - exercise room
Free hot breakfast buffet
Free WiFi
Free parking

Not pet friendly - no pets allowed. - Sep 2021
Most Recent HotelGuides Reviews Read >

TripAdvisor Traveler Rating:




Based on 247 reviews

Read Recent Reviews

14 miles

Hilton Garden Inn Elizabethtown - I-65, Exit 94


203 Commerce Drive, I-65, Exit 94, Elizabethtown, KY 42701


14 miles from Fort Knox


From

$120
See Rates







| | |
| --- | --- |
| Check In | 15 00 |
| Check Out | 12 00 |




Rated High

Upscale, smoke-free hotel near I-65 at US 62
Heated indoor swimming pool - exercise room
Free WiFi
Free parking

Not pet friendly - no pets allowed. - Jan 2018
Most Recent HotelGuides Reviews Read >

TripAdvisor Traveler Rating:




Based on 172 reviews

Read Recent Reviews

14 miles

Ramada Limited Hotel Elizabethtown - I-65, Exit 94


205 Commerce Drive, I-65, Exit 94, Elizabethtown, KY 42701


14 miles from Fort Knox


From

$140
See Rates







| | |
| --- | --- |
| Check In | 15 00 |
| Check Out | 11 00 |




Rated Average

Midscale, smoke-free hotel near I-65
2.5 miles east of downtown
Heated indoor swimming pool - exercise room
Free continental breakfast
Free WiFi
Free parking - truck parking

Not pet friendly - no pets allowed. - Sep 2019
Most Recent HotelGuides Reviews Read >

TripAdvisor Traveler Rating:




Based on 883 reviews

Read Recent Reviews

14 miles

Comfort Suites Elizabethtown - I-65, Exit 94


215 Commerce Drive, I-65, Exit 94, Elizabethtown, KY 42701


14 miles from Fort Knox


From

$90
See Rates







| | |
| --- | --- |
| Check In | 15 00 |
| Check Out | 11 00 |




Rated Average

Midscale, smoke-free, all-suite hotel
Near I-65, Exit 94
In east Elizabethtown
Heated indoor swimming pool
24-hour exercise room
Free hot breakfast buffet
Free WiFi
Free parking

Not pet friendly - no pets allowed. - Nov 2021
Most Recent HotelGuides Reviews Read >

TripAdvisor Traveler Rating:




Based on 324 reviews

Read Recent Reviews

16 miles

Country Inn & Suites by Radisson Shepherdsville


400 Paraquet Springs Drive, Shepherdsville, KY 40165


16 miles from Fort Knox


From

$81
See Rates







| | |
| --- | --- |
| Check In | 15 00 |
| Check Out | 12 00 |




Rated Average

Upper-midscale, smoke-free hotel
16 miles from Louisville Airport
26 miles from Fort Knox main gate
Heated indoor swimming pool - exercise room
Free continental breakfast
Free WiFi
Free parking

Not pet friendly - no pets allowed. - Jan 2015
Most Recent HotelGuides Reviews Read >

TripAdvisor Traveler Rating:




Based on 467 reviews

Read Recent Reviews

16 miles

Sleep Inn & Suites Shepherdsville


130 Spring Pointe Drive, Shepherdsville, KY 40165


16 miles from Fort Knox


From

$104
See Rates







| | |
| --- | --- |
| Check In | 14 00 |
| Check Out | 11 00 |




Rated Very High

Midscale, smoke-free hotel 14 miles from Fort Knox
16 miles from Louisville Airport
Heated indoor swimming pool - exercise room
Free hot breakfast buffet
Free WiFi
Free parking - truck parking

Pet friendly hotel More > Most Recent HotelGuides Reviews Read >

TripAdvisor Traveler Rating:




Based on 418 reviews

Read Recent Reviews

16 miles

Super 8 Hotel Shepherdsville - I-65, Exit 117


275 Keystone Crossroads, I-65, Exit 117, Shepherdsville, KY 40165


16 miles from Fort Knox


From

$77
See Rates







| | |
| --- | --- |
| Check In | 15 00 |
| Check Out | 11 00 |




Rated Average

Cheap, interstate hotel 14 miles from Fort Knox
Some smoking rooms
Heated indoor swimming pool
Free continental breakfast
Free WiFi
Free parking - truck parking

Pet friendly hotel More > Most Recent HotelGuides Reviews Read >

TripAdvisor Traveler Rating:




Based on 412 reviews

Read Recent Reviews

16 miles

Best Western Hotel Shepherdsville - I-65, Exit 117


211 South Lakeview Drive, I-65, Exit 117, Shepherdsville, KY 40165


16 miles from Fort Knox


From

$72
See Rates







| | |
| --- | --- |
| Check In | 1500 |
| Check Out | 1100 |




Rated High

Midscale, smoke-free hotel
15 miles from Fort Knox
16 miles from Louisville Airport
Outdoor swimming pool open in summer
Exercise room
Free hot breakfast buffet
Free WiFi
Free parking - truck parking

Pet friendly hotel More > Most Recent HotelGuides Reviews Read >

TripAdvisor Traveler Rating:




Based on 536 reviews

Read Recent Reviews

19 miles

Baymont Inn & Suites Brooks - I-65, Exit 121


149 Willabrook Drive, I-65, Exit 121, Brooks, KY 40109


19 miles from Fort Knox


From

$60
See Rates







| | |
| --- | --- |
| Check In | 15 00 |
| Check Out | 11 00 |




Rated Low – Not Recommended

Midscale, smoke-free, interstate hotel
15 miles from downtown Louisville
20 miles from Fort Knox
Heated indoor swimming pool - exercise room
Free continental breakfast
Free WiFi
Free parking

Pet friendly hotel More > Most Recent HotelGuides Reviews Read >

TripAdvisor Traveler Rating:




Based on 567 reviews

Read Recent Reviews

19 miles

Econo Lodge Inn & Suites Brooks - I-65, Exit 121


1901 East Blue Lick Road, I-65, Exit 121, Brooks, KY 40109


19 miles from Fort Knox


From

$59
See Rates







| | |
| --- | --- |
| Check In | 15 00 |
| Check Out | 11 00 |




Rated Average

Cheap, interstate motel
15 miles from downtown Louisville
20 miles from Fort Knox
Some smoking rooms
No swimming pool
Free continental breakfast
Free WiFi
Free parking - truck parking

Pet friendly motel More > Most Recent HotelGuides Reviews Read >

TripAdvisor Traveler Rating:




Based on 43 reviews

Read Recent Reviews

19 miles

Hampton Inn Brooks - I-65, Exit 121


180 Willabrook Drive, I-65, Exit 121, Brooks, KY 40109


19 miles from Fort Knox


From

$114
See Rates







| | |
| --- | --- |
| Check In | 15 00 |
| Check Out | 11 00 |




Rated High

Upper-midscale, smoke-free, interstate hotel
15 miles south of downtown Louisville
Outdoor swimming pool open in summer - exercise room
Free continental breakfast
Free WiFi
Free parking

Not pet friendly - no pets allowed. - Dec 2021
Most Recent HotelGuides Reviews Read >

TripAdvisor Traveler Rating:




Based on 391 reviews

Read Recent Reviews

19 miles

Holiday Inn Express & Suites Hillview - I-65, Exit 121


365 Brenton Way, I-65, Exit 121, Hillview, KY 40165


19 miles from Fort Knox


From

$126
See Rates







| | |
| --- | --- |
| Check In | 15 00 |
| Check Out | 11 00 |




Rated Average

Upper-midscale, smoke-free, interstate hotel
11 miles from Louisville Airport
15 miles from downtown Louisville
Heated indoor swimming pool - exercise room
Free hot breakfast buffet
Free WiFi
Free parking

Not pet friendly - no pets allowed. - Dec 2021
Most Recent HotelGuides Reviews Read >

TripAdvisor Traveler Rating:




Based on 120 reviews

Read Recent Reviews

19 miles

Fairfield Inn & Suites by Marriott Shepherdsville - I-65, Exit 121


282 Brenton Way, I-65, Exit 121, Shepherdsville, KY 40165


19 miles from Fort Knox


From

$125
See Rates







| | |
| --- | --- |
| Check In | 1500 |
| Check Out | 1200 |




Rated Very High

Upper-midscale, smoke-free, interstate hotel
Near I-65, Exit 121
Heated indoor swimming pool - exercise room
Free hot breakfast buffet
Free WiFi
Free parking

Not pet friendly - no pets allowed. - Nov 2021


TripAdvisor Traveler Rating:




Based on 4 reviews

Read Recent Reviews
Why Book Here?

No fees
Lowest price guarantee
Pay at hotel in most cases
If you don't like your hotel,
we'll refund your money.
Cash rewards + hotel points too
Military-Hotels.us
Fort Knox Info


Fort Knox

Fort Knox MWR

Closest Airport:

Louisville International Airport - SDF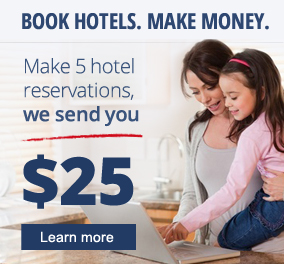 Hotels near
Other Military Bases



Robins Air Force Base – GA


Lackland AFB – TX