Grissom Air Reserve Base is located in north central Indiana, southwest of Peru and 70 miles north of Indianapolis.

Grissom Air Force Base on-base temporary lodging is in Grissom Inn.

The two closest hotels are about 5 miles north of the Base along US 31. Logansport hotels are about 12 miles northwest of the Base.
Rates shown below are averages. Click See Rates to view rates for your dates.

4.2 miles

Best Western Circus City Inn Peru


2642 Business US 31, Peru, IN 46970


4.2 miles from Grissom Air Reserve Base


From

$104
See Rates







| | |
| --- | --- |
| Check In | 1500 |
| Check Out | 1100 |




Rated High

Midscale, smoke-free, highway hotel
3.5 miles from downtown Peru
Heated indoor swimming pool - exercise room
Free hot breakfast buffet
Free WiFi
Free parking - truck parking

Pet friendly hotel More > Most Recent HotelGuides Reviews Read >

TripAdvisor Traveler Rating:




Based on 325 reviews

Read Recent Reviews

11 miles

Holiday Inn Express & Suites Logansport


3939 East Market Street, Logansport, IN 46947


11 miles from Grissom Air Reserve Base


From

$118
See Rates







| | |
| --- | --- |
| Check In | 15 00 |
| Check Out | 11 00 |




Rated High

Upper-midscale, smoke-free hotel
Near downtown Logansport
Heated indoor swimming pool - exercise room
Free hot breakfast buffet
Free WiFi
Free parking

Not pet friendly - no pets allowed. - Apr 2021
Most Recent HotelGuides Reviews Read >

TripAdvisor Traveler Rating:




Based on 114 reviews

Read Recent Reviews

12 miles

Quality Inn & Conference Center Logansport


3550 East Market Street, Logansport, IN 46947


12 miles from Grissom Air Reserve Base


From

$72
See Rates







| | |
| --- | --- |
| Check In | 15 00 |
| Check Out | 11 00 |




Rated Low – Not Recommended

Midscale, smoke-free hotel near downtown Logansport
Outdoor swimming pool open in summer - exercise room
Free hot breakfast buffet
Free WiFi
Free parking

Pet friendly hotel More > Most Recent HotelGuides Reviews Read >

TripAdvisor Traveler Rating:




Based on 48 reviews

Read Recent Reviews

12 miles

Home2 Suites by Hilton Logansport


3924 East Market Street, Logansport, IN 46947


12 miles from Grissom Air Reserve Base


From

$119
See Rates







| | |
| --- | --- |
| Check In | 15 00 |
| Check Out | 11 00 |




Upper-midscale, smoke-free, extended-stay hotel
25 miles from Indiana University Kokomo
Heated indoor swimming pool - exercise room
Free continental breakfast
Free WiFi
Free parking

Not pet friendly - no pets allowed. - Feb 2023


13 miles

Comfort Inn Kokomo


522 Essex Drive, US 31, Kokomo, IN 46901


13 miles from Grissom Air Reserve Base


From

$77
See Rates







| | |
| --- | --- |
| Check In | 15 00 |
| Check Out | 11 00 |




Rated Average

Midscale, smoke-free, highway hotel near downtown Kokomo
Also near Johanning Civic Center
Heated indoor swimming pool - exercise room
Free hot breakfast buffet
Free WiFi
Free parking

Pet friendly hotel More > Most Recent HotelGuides Reviews Read >

TripAdvisor Traveler Rating:




Based on 119 reviews

Read Recent Reviews

15 miles

Best Western Kokomo Hotel


1717 East Lincoln Road, Kokomo, IN 46902


15 miles from Grissom Air Reserve Base


From

$62
See Rates







| | |
| --- | --- |
| Check In | 1500 |
| Check Out | 1100 |




Rated Average

Midscale, smoke-free, highway hotel
Near Chrysler Transmission Plant
Heated indoor swimming pool - exercise room
Free hot breakfast buffet
Free WiFi
Free parking

Not pet friendly - no pets allowed. - Aug 2022
Most Recent HotelGuides Reviews Read >

TripAdvisor Traveler Rating:




Based on 134 reviews

Read Recent Reviews

15 miles

Hampton Inn & Suites Kokomo


2920 South Reed Road, Kokomo, IN 46902


15 miles from Grissom Air Reserve Base


From

$110
See Rates







| | |
| --- | --- |
| Check In | 16 00 |
| Check Out | 11 00 |




Rated Very High

Upper-midscale, smoke-free, highway hotel
Near downtown Kokomo
Indoor swimming pool - exercise room
Free continental breakfast
Free WiFi
Free parking

Not pet friendly - no pets allowed. - Jan 2022


TripAdvisor Traveler Rating:




Based on 708 reviews

Read Recent Reviews

16 miles

Days Inn Kokomo


264 South 00 East West, Kokomo, IN 46902


16 miles from Grissom Air Reserve Base


From

$62
See Rates







| | |
| --- | --- |
| Check In | 15 00 |
| Check Out | 11 00 |




Rated Average

Cheap, smoke-free, highway motel
5 miles south of downtown Kokomo
Outdoor swimming pool open in summer - exercise room
Free continental breakfast
Free WiFi
Free parking

Pet friendly motel More >

TripAdvisor Traveler Rating:




Based on 348 reviews

Read Recent Reviews

16 miles

La Quinta Inn & Suites Kokomo


511 Albany Drive, Kokomo, IN 46902


16 miles from Grissom Air Reserve Base


From

$129
See Rates







| | |
| --- | --- |
| Check In | 15 00 |
| Check Out | 11 00 |




Rated Very High

Midscale, smoke-free, highway hotel
5 miles from downtown Kokomo
Heated indoor swimming pool - exercise room
Free continental breakfast
Free WiFi
Free parking

Pet friendly hotel More >

TripAdvisor Traveler Rating:




Based on 281 reviews

Read Recent Reviews

16 miles

Holiday Inn Express & Suites Kokomo


5101 Cartwright Drive, Kokomo, IN 46902


16 miles from Grissom Air Reserve Base


From

$149
See Rates







| | |
| --- | --- |
| Check In | 15 00 |
| Check Out | 12 00 |




Rated High

Upper-midscale, smoke-free hotel
3 miles from Indiana University Kokomo
Heated indoor swimming pool - exercise room
Free hot breakfast buffet
Free WiFi
Free parking

Not pet friendly - no pets allowed. - June 2020


TripAdvisor Traveler Rating:




Based on 9 reviews

Read Recent Reviews

16 miles

Courtyard by Marriott Hotel Kokomo


411 Kentucky Drive, Kokomo, IN 46902


16 miles from Grissom Air Reserve Base


From

$123
See Rates







| | |
| --- | --- |
| Check In | 1600 |
| Check Out | 1100 |




Rated Average

Upscale, smoke-free, highway hotel
About 5 miles south of downtown Kokomo
Heated indoor swimming pool - exercise room
Free WiFi
Free parking

Not pet friendly - no pets allowed. - Jul 2017/b>
Most Recent HotelGuides Reviews Read >

TripAdvisor Traveler Rating:




Based on 141 reviews

Read Recent Reviews

16 miles

Super 8 Hotel Kokomo


5110 Clinton Avenue, Kokomo, IN 46902


16 miles from Grissom Air Reserve Base


From

$62
See Rates







| | |
| --- | --- |
| Check In | 1500 |
| Check Out | 1100 |




18 miles

Knights Inn Wabash


1950 South Wabash Street, Wabash, IN 46992


18 miles from Grissom Air Reserve Base


From

$100
See Rates







| | |
| --- | --- |
| Check In | 1500 |
| Check Out | 1100 |




18 miles

Hampton Inn Wabash


1610 North Cass Street, Wabash, IN 46992


18 miles from Grissom Air Reserve Base


From

$152
See Rates







| | |
| --- | --- |
| Check In | 15 00 |
| Check Out | 11 00 |




Rated Very High

Upper-midscale, smoke-free hotel
2 miles from Honeywell Center
Heated indoor swimming pool - exercise room
Free hot breakfast buffet
Free WiFi
Free parking

Not pet friendly - no pets allowed. - Dec 2020
Most Recent HotelGuides Reviews Read >

TripAdvisor Traveler Rating:




Based on 34 reviews

Read Recent Reviews

18 miles

Holiday Inn Express & Suites Wabash


1311 North Cass Street, Wabash, IN 46992


18 miles from Grissom Air Reserve Base


From

$130
See Rates







| | |
| --- | --- |
| Check In | 15 00 |
| Check Out | 11 00 |




Rated Average

Upper-midscale, smoke-free, highway hotel
Near downtown Wabash and Honeywell Center
Heated indoor swimming pool - exercise room
Free hot breakfast buffet
Free WiFi
Free parking

Not pet friendly - no pets allowed. - Apr 2021
Most Recent HotelGuides Reviews Read >

TripAdvisor Traveler Rating:




Based on 82 reviews

Read Recent Reviews

25 miles

Comfort Suites Marion


1345 North Baldwin Avenue, Marion, IN 46952


25 miles from Grissom Air Reserve Base


From

$95
See Rates







| | |
| --- | --- |
| Check In | 15 00 |
| Check Out | 12 00 |




25 miles

Holiday Inn Express & Suites Marion


1000 North Baldwin Avenue, Marion, IN 46952


25 miles from Grissom Air Reserve Base


From

$120
See Rates







| | |
| --- | --- |
| Check In | 15 00 |
| Check Out | 11 00 |




Rated High

Upper-midscale, smoke-free hotel near Five Points Mall
4 miles from Indiana Wesleyan University
Indoor swimming pool - exercise room
Free hot breakfast buffet
Free WiFi
Free parking

Not pet friendly - no pets allowed. - Aug 2018


TripAdvisor Traveler Rating:




Based on 23 reviews

Read Recent Reviews

25 miles

Hampton Inn Marion


1502 North Baldwin Avenue, Marion, IN 46952


25 miles from Grissom Air Reserve Base


From

$111
See Rates







| | |
| --- | --- |
| Check In | 16 00 |
| Check Out | 11 00 |




Rated Average

Upper-midscale, smoke-free, highway hotel near downtown
Heated indoor swimming pool - exercise room
Free hot breakfast buffet
Free WiFi
Free parking - truck parking

Not pet friendly - no pets allowed. - Jan 2017
Most Recent HotelGuides Reviews Read >

TripAdvisor Traveler Rating:




Based on 536 reviews

Read Recent Reviews

25 miles

Red Roof Inn Marion


1615 North Baldwin Avenue, Marion, IN 46952


25 miles from Grissom Air Reserve Base


From

$72
See Rates







| | |
| --- | --- |
| Check In | 16 00 |
| Check Out | 12 00 |




27 miles

Quality Inn Rochester


289 McDonald Drive, Rochester, IN 46975


27 miles from Grissom Air Reserve Base


From

$104
See Rates







| | |
| --- | --- |
| Check In | 15 30 |
| Check Out | 11 00 |




Rated Average

Midscale, smoke-free hotel near downtown Rochester
No swimming pool
Exercise room
Free hot breakfast buffet
Free WiFi
Free parking

Pet friendly hotel More >

TripAdvisor Traveler Rating:




Based on 62 reviews

Read Recent Reviews

27 miles

Super 8 Hotel Rochester


209 West McDonald Road, Rochester, IN 46975


27 miles from Grissom Air Reserve Base


From

$59
See Rates







| | |
| --- | --- |
| Check In | 15 30 |
| Check Out | 11 00 |




31 miles

Americas Best Value Inn & Suites Marion - I-69, Exit 264


6138 East Corridor Drive, I-69, Exit 264, Marion, IN 46953


31 miles from Grissom Air Reserve Base


From

$54
See Rates







| | |
| --- | --- |
| Check In | 15 00 |
| Check Out | 11 00 |




Rated Average

Cheap, smoke-free, interstate hotel 6 miles from downtown
Heated indoor swimming pool - exercise room
Free continental breakfast
Free WiFi
Free parking - truck parking

Not pet friendly - no pets allowed. - Mar 2017
Most Recent HotelGuides Reviews Read >

TripAdvisor Traveler Rating:




Based on 75 reviews

Read Recent Reviews

33 miles

Holiday Inn Express Gas City - I-69, Exit 259


4914 Beaner Blvd, I-69, Exit 259, Gas City, IN 46933


33 miles from Grissom Air Reserve Base


From

$107
See Rates







| | |
| --- | --- |
| Check In | 16 00 |
| Check Out | 11 00 |




Rated Very High

Upper-midscale, smoke-free, interstate hotel
Near I-69, Exit 259
Heated indoor swimming pool - exercise room
Free hot breakfast buffet
Free WiFi
Free parking

Pet friendly hotel More > Most Recent HotelGuides Reviews Read >

TripAdvisor Traveler Rating:




Based on 90 reviews

Read Recent Reviews

33 miles

Best Western Plus Gas City Hotel - I-69, Exit 259


4936 South Kaybee Drive, I-69, Exit 259, Gas City, IN 46933


33 miles from Grissom Air Reserve Base


From

$80
See Rates







| | |
| --- | --- |
| Check In | 1500 |
| Check Out | 1100 |




Rated High

Upper-midscale, smoke-free, interstate hotel
Near I-69, Exit 259
Heated indoor swimming pool - exercise room
Free hot breakfast buffet
Free WiFi
Free parking

Pet friendly hotel More > Most Recent HotelGuides Reviews Read >

TripAdvisor Traveler Rating:




Based on 370 reviews

Read Recent Reviews

33 miles

Super 8 Hotel Gas City


5172 Kaybee Drive, Gas City, IN 46933


33 miles from Grissom Air Reserve Base


From

$85
See Rates







| | |
| --- | --- |
| Check In | 15 00 |
| Check Out | 11 00 |




34 miles

Best Western Plus Brandywine Inn & Suites Monticello


304 South 6th Street, Monticello, IN 47960


34 miles from Grissom Air Reserve Base


From

$108
See Rates







| | |
| --- | --- |
| Check In | 1600 |
| Check Out | 1100 |




Rated Very High

Upper-midscale, smoke-free hotel near downtown Monticello
30 miles from Purdue University
Heated indoor swimming pool - exercise room
Free hot breakfast buffet
Free WiFi
Free parking

Not pet friendly - no pets allowed. - Apr 2019
Most Recent HotelGuides Reviews Read >

TripAdvisor Traveler Rating:




Based on 299 reviews

Read Recent Reviews
Why Book Here?

No fees
Lowest price guarantee
Pay at hotel in most cases
If you don't like your hotel,
we'll refund your money.
Cash rewards + hotel points too
Military-Hotels.us
Grissom ARB Info


Grissom Air Reserve Base

Closest Airport:

Indianapolis International Airport - IND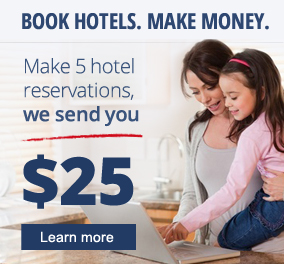 Hotels near
Other Military Bases



Fort Leavenworth – KS


Lackland AFB – TX