Coast Guard Sector Honolulu is located on the southern shore of the island of Oahu, just east of the Honolulu Airport.

There are no on-base temporary lodging facilities at USCG Sector Honolulu.

The closest hotels and motels are northeast of the Station near I-H1, across from Honolulu Airport. Waikiki hotels are about 5 miles southeast of the Station.
Rates shown below are averages. Click See Rates to view rates for your dates.

1.6 miles

Pacific Marina Inn Airport Honolulu


2628 Waiwai Loop, Honolulu, HI 96819


1.6 miles from Coast Guard Sector Honolulu


From

$121
See Rates







| | |
| --- | --- |
| Check In | 15 00 |
| Check Out | 12 00 |




Rated Very Low – Not Recommended

Midscale, smoke-free, Oahu hotel
1.5 miles from Honolulu Airport
Free 24-hour shuttle to Honolulu Airport
No shuttle to Honolulu Cruise Terminal
Heated outdoor swimming pool

Not pet friendly - no pets allowed. - Jul 2019


Note: This hotel charges a resort fee of $10 per night - includes parking and WiFi.


Most Recent HotelGuides Reviews Read >

TripAdvisor Traveler Rating:




Based on 681 reviews

Read Recent Reviews

1.7 miles

Aston at the Executive Centre Hotel Honolulu


1088 Bishop Street, Honolulu, HI 96813


1.7 miles from Coast Guard Sector Honolulu


From

$229
See Rates







| | |
| --- | --- |
| Check In | 15 00 |
| Check Out | 12 00 |




Rated High

Upscale, smoke-free, downtown hotel
One-half mile from Honolulu Cruise Terminal
Closest hotel to cruise port gate
No shuttle to Honolulu Cruise Terminal
Outdoor swimming pool open all year
Free WiFi
Parking costs $25 per night
Park and cruise not allowed

Not pet friendly - no pets allowed. - Apr 2021
Most Recent HotelGuides Reviews Read >

TripAdvisor Traveler Rating:




Based on 388 reviews

Read Recent Reviews

2.3 miles

Best Western Plaza Hotel Honolulu


3253 North Nimitz Highway, Honolulu, HI 96819


2.3 miles from Coast Guard Sector Honolulu


From

$153
See Rates







| | |
| --- | --- |
| Check In | 1500 |
| Check Out | 1100 |




Rated Average

Midscale, smoke-free hotel 7 miles from beach
One-half mile from Honolulu Airport
Free 24-hour shuttle to Honolulu Airport
Outdoor swimming pool
Free WiFi
Parking costs $30 per night
Park and fly not allowed

Pet friendly hotel More > Most Recent HotelGuides Reviews Read >

TripAdvisor Traveler Rating:




Based on 1867 reviews

Read Recent Reviews

2.6 miles

Ohana Honolulu Airport Hotel


3401 North Nimitz Highway, Honolulu, HI 96819


2.6 miles from Coast Guard Sector Honolulu


From

$234
See Rates







| | |
| --- | --- |
| Check In | 15 00 |
| Check Out | 11 00 |




Rated Average

Midscale, smoke-free Oahu hotel
One-half mile from Honolulu Airport
Free 24-hour shuttle to Honolulu Airport
Outdoor swimming pool - exercise room
Free WiFi
Parking costs $30 per night
Park and fly not allowed

Pet friendly hotel More > Most Recent HotelGuides Reviews Read >

TripAdvisor Traveler Rating:




Based on 1344 reviews

Read Recent Reviews

3.3 miles

Pagoda Hotel Honolulu


1525 Rycroft Street, Honolulu, HI 96814


3.3 miles from Coast Guard Sector Honolulu


From

$126
See Rates







| | |
| --- | --- |
| Check In | 16 00 |
| Check Out | 11 00 |




Rated Average

Upper-midscale, smoke-free, full-service hotel
1.5 miles southeast of convention center
2 miles southeast of downtown Honolulu
Also about 2 miles from Honolulu Cruise Terminal
No shuttle to Honolulu Cruise Terminal
Outdoor swimming pool open all year
Parking costs $29 per night
Park and cruise not allowed

Pet friendly hotel More >

Note: This hotel charges a resort fee of $15 per night - includes WiFi.

Note: This hotel charges a deposit, cost of first night, for all reservations.


Most Recent HotelGuides Reviews Read >

TripAdvisor Traveler Rating:




Based on 673 reviews

Read Recent Reviews

3.5 miles

Prince Waikiki Hotel Honolulu


100 Holomoana Street, Honolulu, HI 96815


3.5 miles from Coast Guard Sector Honolulu


From

$469
See Rates







| | |
| --- | --- |
| Check In | 15 00 |
| Check Out | 12 00 |




Rated Very High

Upscale, smoke-free, full-service, Oahu, west Waikiki hotel
Steps from beach
2.5 miles from Honolulu Cruise Terminal
No shuttle to Honolulu Cruise Terminal
Free shuttle to Waikiki, beaches, and golf club
Outdoor swimming pool - 24-hour exercise room
Park and cruise not allowed

Not pet friendly - no pets allowed. - Oct 2022


Note: This hotel charges a resort fee of $39 per night - includes parking and WiFi.


Most Recent HotelGuides Reviews Read >

TripAdvisor Traveler Rating:




Based on 2716 reviews

Read Recent Reviews

3.7 miles

Ilikai Hotel & Luxury Suites Waikiki Honolulu


1777 Ala Moana Blvd, Honolulu, HI 96815


3.7 miles from Coast Guard Sector Honolulu


From

$441
See Rates







| | |
| --- | --- |
| Check In | 15 00 |
| Check Out | 12 00 |




Rated High

Upper-midscale, smoke-free, full-service, west Waikiki hotel
Located on Oahu - short walk to the beach
An Aqua Hotel
2.5 miles from Honolulu Cruise Terminal
No shuttle to Honolulu Cruise Terminal
Outdoor swimming pool - exercise room
Full-service spa
Valet parking only - $28 per night
Park and cruise not allowed

Not pet friendly - no pets allowed. - Jul 2019


Note: This hotel charges a resort fee of $25 per night - includes WiFi.



Most Recent HotelGuides Reviews Read >

TripAdvisor Traveler Rating:




Based on 2705 reviews

Read Recent Reviews

3.7 miles

Ilikai Lite Hotel Honolulu


1777 Ala Moana Blvd, Honolulu, HI 96815


3.7 miles from Coast Guard Sector Honolulu


From

$180
See Rates







| | |
| --- | --- |
| Check In | 15 00 |
| Check Out | 12 00 |




Rated Very High

Upper-midscale, smoke-free, full-service, west Waikiki hotel
Located on Oahu - short walk to the beach
An Aqua Hotel
2.5 miles from Honolulu Cruise Terminal
No shuttle to Honolulu Cruise Terminal
Outdoor swimming pool - exercise room
Valet parking only - $28 per night
Park and cruise not allowed

Not pet friendly - no pets allowed. - Jul 2019


Note: This hotel charges a resort fee of $25 per night - includes WiFi.



Most Recent HotelGuides Reviews Read >

TripAdvisor Traveler Rating:




Based on 2 reviews

Read Recent Reviews

3.7 miles

Shell VC Waikiki Marina Resort at the Ilikai Honolulu


1777 Ala Moana Blvd, Honolulu, HI 96815


3.7 miles from Coast Guard Sector Honolulu


From

$259
See Rates







| | |
| --- | --- |
| Check In | 16 00 |
| Check Out | 10 00 |




Rated High

Midscale, smoke-free condo hotel
In west Waikiki on Oahu - short walk to beach
2.5 miles from Honolulu Cruise Terminal
No shuttle to Honolulu Cruise Terminal
Outdoor swimming pool
Free WiFi
Valet parking only - $28 per night
Park and cruise not allowed

Not pet friendly - no pets allowed. - Jul 2019
Most Recent HotelGuides Reviews Read >

TripAdvisor Traveler Rating:




Based on 1006 reviews

Read Recent Reviews

3.8 miles

Ramada Plaza Hotel Waikiki Honolulu


1830 Ala Moana Blvd, Honolulu, HI 96815


3.8 miles from Coast Guard Sector Honolulu


From

$153
See Rates







| | |
| --- | --- |
| Check In | 1500 |
| Check Out | 1200 |




Rated High

Midscale, smoke-free, Oahu, west Waikiki hotel
Within walking distance to beach
No shuttle to Waikiki Cruise Terminal
Outdoor swimming pool - 24-hour exercise room
Free WiFi
Parking costs $25 per night

Not pet friendly - no pets allowed. - Jul 2019
Most Recent HotelGuides Reviews Read >

TripAdvisor Traveler Rating:




Based on 1882 reviews

Read Recent Reviews

3.8 miles

Aqua Palms Waikiki Hotel Honolulu


1850 Ala Moana Boulevard, Honolulu, HI 96815


3.8 miles from Coast Guard Sector Honolulu


From

$126
See Rates







| | |
| --- | --- |
| Check In | 15 00 |
| Check Out | 12 00 |




Rated High

Upper-midscale, smoke-free, full-service, west Waikiki hotel
Located on Oahu - 2 blocks from beach
No shuttle to Honolulu Cruise Terminal
Outdoor swimming pool
Parking costs $25 per night

Not pet friendly - no pets allowed. - Jul 2019


Note: This hotel charges a deposit for all reservations.
Note: This hotel charges a resort fee of $25 per night - includes WiFi.



Most Recent HotelGuides Reviews Read >

TripAdvisor Traveler Rating:




Based on 2202 reviews

Read Recent Reviews

3.8 miles

Hilton Hawaiian Village Waikiki Beach Resort Honolulu


2005 Kalia Road, Honolulu, HI 96815


3.8 miles from Coast Guard Sector Honolulu


From

$179
See Rates







| | |
| --- | --- |
| Check In | 16 00 |
| Check Out | 11 00 |




Rated High

Upper-upscale, smoke-free, beachfront resort
In west Waikiki hotel on Oahu
No shuttle to Honolulu Cruise Terminal
4 outdoor swimming pools - 2 exercise rooms
Full-service spa
Parking costs $45 per night

Not pet friendly - no pets allowed. - Jul 2019


Note: This hotel charges a resort fee of $45 per night - includes WiFi.


Most Recent HotelGuides Reviews Read >

TripAdvisor Traveler Rating:




Based on 19309 reviews

Read Recent Reviews

3.8 miles

Hilton Grand Vacations Hotel at Hawaiian Village Waikiki


2003 Kalia Road, Honolulu, HI 96815


3.8 miles from Coast Guard Sector Honolulu


From

$239
See Rates







| | |
| --- | --- |
| Check In | 16 00 |
| Check Out | 10 00 |




Rated High

Upper-upscale, smoke-free, full-service, Oahu hotel
In west Waikiki - steps from the beach
No shuttle to Honolulu Cruise Terminal
4 outdoor swimming pools - exercise room
Full-service spa
Parking costs $45 per night

Not pet friendly - no pets allowed. - Jul 2019


Note: This hotel charges a resort fee of $45 per night - includes WiFi.



TripAdvisor Traveler Rating:




Based on 1963 reviews

Read Recent Reviews

3.9 miles

Grand Waikikian Resort by Hilton Grand Vacations Honolulu


1811 Ala Moana Blvd, Honolulu, HI 96815


3.9 miles from Coast Guard Sector Honolulu


From

$449
See Rates







| | |
| --- | --- |
| Check In | 16 00 |
| Check Out | 10 00 |




Rated High

Upper-upscale, smoke-free, all-suite, full-service,
west Waikiki, oceanfront hotel
Steps from the beach
On grounds of Hilton Hawaiian Village Beach Resort
No shuttle to Honolulu Cruise Terminal
Outdoor swimming pool - exercise room
Full-service spa
Free WiFi
Parking costs $45 per night

Not pet friendly - no pets allowed. - Jul 2019


Note: This hotel charges a resort fee of $46 per night - includes WiFi.


TripAdvisor Traveler Rating:




Based on 1865 reviews

Read Recent Reviews

3.9 miles

Grand Islander Hotel by Hilton Grand Vacations Honolulu


2023 Kalia Road, Honolulu, HI 96815


3.9 miles from Coast Guard Sector Honolulu


From

$351
See Rates







| | |
| --- | --- |
| Check In | 16 00 |
| Check Out | 10 00 |




Rated High

Upper-upscale, smoke-free, all-suite, full-service hotel near beach
In West Waikiki near Ala Wai Canal East Side
No shuttle to Honolulu Cruise Terminal
Outdoor swimming pool - exercise room
Parking costs $45 per night

Not pet friendly - no pets allowed. - Jul 2019


Note: This hotel charges a resort fee of $45 per night - includes WiFi.



TripAdvisor Traveler Rating:




Based on 910 reviews

Read Recent Reviews

3.9 miles

DoubleTree by Hilton Hotel Alana Waikiki Honolulu


1956 Ala Moana Blvd, Honolulu, HI 96815


3.9 miles from Coast Guard Sector Honolulu


From

$186
See Rates







| | |
| --- | --- |
| Check In | 15 00 |
| Check Out | 12 00 |




Rated High

Upscale, smoke-free, full-service, West Waikiki hotel
4 miles southeast of downtown Honolulu
No shuttle to Honolulu Cruise Terminal
Heated outdoor swimming pool - 24-hour exercise room
Valet parking only - $40 per night

Not pet friendly - no pets allowed. - Jul 2019


Note: This hotel charges a resort fee of $30 per night - includes WiFi.



Most Recent HotelGuides Reviews Read >

TripAdvisor Traveler Rating:




Based on 2096 reviews

Read Recent Reviews

4.1 miles

Luana Waikiki Hotel & Suites Honolulu


2045 Kalakaua Avenue, Honolulu, HI 96815


4.1 miles from Coast Guard Sector Honolulu


From

$162
See Rates







| | |
| --- | --- |
| Check In | 15 00 |
| Check Out | 12 00 |




Rated High

Upper-midscale, smoke-free, downtown Waikiki condo hotel
Located on Oahu - steps from beach
No shuttle to Honolulu Cruise Terminal
Heated outdoor swimming pool - exercise room
Valet parking only - $35 per night

Not pet friendly - no pets allowed. - Jul 2019


Note: This hotel charges a resort fee of $25 per night - includes WiFi.



TripAdvisor Traveler Rating:




Based on 1992 reviews

Read Recent Reviews

4.1 miles

Holiday Inn Express Waikiki Honolulu


2058 Kuhio Avenue, Honolulu, HI 96815


4.1 miles from Coast Guard Sector Honolulu


From

$158
See Rates







| | |
| --- | --- |
| Check In | 15 00 |
| Check Out | 12 00 |




Rated Average

Upper-midscale, smoke-free, Oahu hotel
In downtown Waikiki
10-minute walk from beach
No shuttle to Honolulu Airport
No shuttle to Honolulu Cruise Terminal
Outdoor swimming pool - exercise room
Free hot breakfast buffet
Free WiFi
Parking costs $35 per night

Not pet friendly - no pets allowed. - Jul 2019


Note: This hotel charges a resort fee of $25 per night.



TripAdvisor Traveler Rating:




Based on 561 reviews

Read Recent Reviews

4.2 miles

Club Wyndham Royal Garden at Waikiki Resort


440 Olohana Street, Honolulu, HI 96815


4.2 miles from Coast Guard Sector Honolulu


From

$225
See Rates







| | |
| --- | --- |
| Check In | 16 00 |
| Check Out | 10 00 |




Rated High

Upscale, smoke-free, all-suite condo resort
On Oahu in downtown Waikiki
Short walk to the beach
Outdoor swimming pool - exercise room
Free WiFi
Valet parking only - $32 per night

Not pet friendly - no pets allowed. - Jul 2019


TripAdvisor Traveler Rating:




Based on 700 reviews

Read Recent Reviews

4.2 miles

Polynesian Residences Waikiki Honolulu


2131 Kalakaua Avenue, Honolulu, HI 96817


4.2 miles from Coast Guard Sector Honolulu


From

$229
See Rates







| | |
| --- | --- |
| Check In | 15 00 |
| Check Out | 12 00 |




Rated High

Midscale, smoke-free, all-suite hotel near beach
Also near Beach Walk
No shuttle to Honolulu Cruise Terminal
Outdoor swimming pool
Free WiFi
Parking costs $28 per night

Not pet friendly - no pets allowed. - Jul 2019


Note: This hotel charges a resort fee of $23 per night.



Most Recent HotelGuides Reviews Read >

TripAdvisor Traveler Rating:




Based on 176 reviews

Read Recent Reviews

4.2 miles

Ritz-Carlton Residences Waikiki


383 Kalaimoku Street, Honolulu, HI 96815


4.2 miles from Coast Guard Sector Honolulu


From

$575
See Rates







| | |
| --- | --- |
| Check In | 1600 |
| Check Out | 1200 |




Rated Very High

Luxury, smoke-free, full-service hotel
In downtown Waikiki - near beach
No shuttle to Honolulu Cruise Terminal
2 outdoor swimming pools - 24-hour exercise room
Full-service spa
Free WiFi
Parking costs $40 per night

Not pet friendly - no pets allowed. - Jul 2019


TripAdvisor Traveler Rating:




Based on 731 reviews

Read Recent Reviews

4.2 miles

Outrigger Reef Hotel on the Beach Waikiki Honolulu


2169 Kalia Road, Honolulu, HI 96815


4.2 miles from Coast Guard Sector Honolulu


From

$335
See Rates







| | |
| --- | --- |
| Check In | 15 00 |
| Check Out | 11 00 |




Rated Very High

Upscale, smoke-free, full-service, beachfront hotel
Located in Waikiki Beach, Oahu
No shuttle to Honolulu Cruise Terminal
Outdoor swimming pool - 24-hour exercise room
Full-service spa
Valet parking only - $40 per night

Not pet friendly - no pets allowed. - Jul 2019


Note: This hotel charges a resort fee of $40 per night - includes WiFi.


TripAdvisor Traveler Rating:




Based on 7184 reviews

Read Recent Reviews

4.3 miles

Embassy Suites Beach Walk Waikiki Honolulu


201 Beachwalk Street, Honolulu, HI 96815


4.3 miles from Coast Guard Sector Honolulu


From

$304
See Rates







| | |
| --- | --- |
| Check In | 15 00 |
| Check Out | 11 00 |




Rated Very High

Upper-upscale, smoke-free, all-suite, full-service, Waikiki Beach hotel
Located on Oahu - short walk to the beach
Outdoor swimming pool - 24-hour exercise room
Free hot breakfast buffet
Free WiFi
Valet parking only - $40 per night

Not pet friendly - no pets allowed. - Jul 2019


TripAdvisor Traveler Rating:




Based on 4875 reviews

Read Recent Reviews

4.3 miles

Outrigger Regency Hotel Beach Walk Waikiki Honolulu


255 Beach Walk, Honolulu, HI 96815


4.3 miles from Coast Guard Sector Honolulu


From

$148
See Rates







| | |
| --- | --- |
| Check In | 15 00 |
| Check Out | 11 00 |




Rated High

Luxury, smoke-free, Waikiki Beach condo hotel on Oahu
10-minute walk to the beach
No swimming pool
Free WiFi
Parking costs $35 per night

Not pet friendly - no pets allowed. - Jul 2019


Note: This hotel charges a cleaning fee of $250 or more per stay.


TripAdvisor Traveler Rating:




Based on 394 reviews

Read Recent Reviews

4.3 miles

Holulani Waikiki Hotel by Hilton Grand Vacations Honolulu


2181 Kalakaua Avenue, Honolulu, HI 96815


4.3 miles from Coast Guard Sector Honolulu


From

$374
See Rates







| | |
| --- | --- |
| Check In | 16 00 |
| Check Out | 10 00 |




Rated Very High

Upper-upscale, smoke-free, all-suite hotel
Near Waikiki Beachwalk
Outdoor rooftop swimming pool - exercise room
Valet parking only - $40 per night

Not pet friendly - no pets allowed. - Jul 2019


Note: This hotel charges a resort fee of $40 per night - includes WiFi.


TripAdvisor Traveler Rating:




Based on 1292 reviews

Read Recent Reviews

4.3 miles

Halekulani Hotel Waikiki Honolulu


2199 Kalia Road, Honolulu, HI 96815


4.3 miles from Coast Guard Sector Honolulu


From

$555
See Rates







| | |
| --- | --- |
| Check In | 15 00 |
| Check Out | 12 00 |




Rated Very High

Upscale, smoke-free, full-service, beachfront hotel
Located on Waikiki Beach in Oahu
Member of Leading Hotels of the World
Heated outdoor swimming pool - exercise room
Full-service spa
Free WiFi
Parking costs $39 per night

Not pet friendly - no pets allowed. - Jul 2019


TripAdvisor Traveler Rating:




Based on 3218 reviews

Read Recent Reviews

4.3 miles

Imperial Hotel Waikiki Honolulu


205 Lewers Street, Honolulu, HI 96815


4.3 miles from Coast Guard Sector Honolulu


From

$195
See Rates







| | |
| --- | --- |
| Check In | 1600 |
| Check Out | 1100 |




Rated High

Midscale, smoke-free hotel
Located in Waikiki Beach, Oahu
One-half block from beach
Outdoor rooftop swimming pool - exercise room
Full-service spa
Free WiFi
Parking costs $35 per night

Not pet friendly - no pets allowed. - Jul 2019


Note: This hotel charges a resort fee of $10 per night.


TripAdvisor Traveler Rating:




Based on 896 reviews

Read Recent Reviews

4.3 miles

Club Wyndham at Waikiki Beach Walk Resort Honolulu


227 Lewers Street, Honolulu, HI 96815


4.3 miles from Coast Guard Sector Honolulu


From

$280
See Rates







| | |
| --- | --- |
| Check In | 16 00 |
| Check Out | 10 00 |




Rated Very High

Upscale, smoke-free, Waikiki Beach condo hotel
On Oahu - steps from beach
Outdoor swimming pool - exercise room
Free WiFi
Valet parking only - $40 per night

Not pet friendly - no pets allowed. - Jul 2019


TripAdvisor Traveler Rating:




Based on 805 reviews

Read Recent Reviews

4.3 miles

Halepuna Waikiki Hotel by Halekulani Honolulu


2233 Helumoa Road, Honolulu, HI 96815


4.3 miles from Coast Guard Sector Honolulu


From

$359
See Rates







| | |
| --- | --- |
| Check In | 15 00 |
| Check Out | 12 00 |




Rated Very High

Upscale, smoke-free, full-service hotel
On Oahu - short walk to the beach
Outdoor swimming pool open all year - exercise room
Free WiFi
Parking costs $30 per night

Not pet friendly - no pets allowed. - Dec 2019


TripAdvisor Traveler Rating:




Based on 320 reviews

Read Recent Reviews

4.3 miles

Aqua Oasis Hotel Honolulu


320 Lewers Street, Honolulu, HI 96815


4.3 miles from Coast Guard Sector Honolulu


From

$149
See Rates







| | |
| --- | --- |
| Check In | 15 00 |
| Check Out | 12 00 |




Rated Very High

Upper-midscale, smoke-free, downtown Waikiki hotel on Oahu
2 blocks from beach
Near International Market Place
Outdoor swimming pool open all year
Free continental breakfast
Valet parking only - $39 per night

Not pet friendly - no pets allowed. - Jul 2019


Note: This hotel charges a resort fee of $25 per night - includes WiFi and shuttle to local attractions.


Most Recent HotelGuides Reviews Read >

TripAdvisor Traveler Rating:




Based on 1108 reviews

Read Recent Reviews
Why Book Here?

No fees
Lowest price guarantee
Pay at hotel in most cases
If you don't like your hotel,
we'll refund your money.
Cash rewards + hotel points too
Military-Hotels.us
USCG Sector Honolulu Info


Coast Guard Sector Honolulu

USCG District 14

USO Hawaii

Closest Airport:

Honolulu International Airport - HNL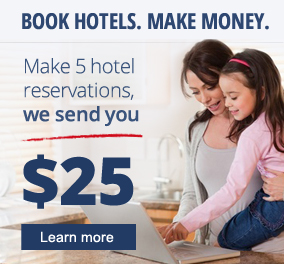 Hotels near
Other Military Bases



Edwards Air Force Base – CA


Fort Jackson – SC