Hunter Army Airfield is located in southeast Georgia, just outside of downtown Savannah. It is a sub-installation of Fort Stewart, which is located 45 miles to the southwest.

Hunter Army Airfield on-post temporary lodging is in Buildings 6012 & 6013 and Hunter Army Airfield Hotel.

The closest off-post hotels and motels are just east of Hunter Airfield, along White Bluff Road and Abercorn Street.
Rates shown below are averages. Click See Rates to view rates for your dates.

0.6 mile

Hampton Inn & Suites Midtown Savannah


20 Johnston Street, Savannah, GA 31405


0.6 mile from Hunter Army Airfield


From

$105
See Rates







| | |
| --- | --- |
| Check In | 15 00 |
| Check Out | 11 00 |




Rated Average

Upper-midscale, smoke-free, midtown Savannah hotel
Near Hunter Army Airfield
Heated indoor swimming pool - exercise room
Free continental breakfast
Free WiFi
Free parking

Not pet friendly - no pets allowed. - Aug 2019
Most Recent HotelGuides Reviews Read >

TripAdvisor Traveler Rating:




Based on 1732 reviews

Read Recent Reviews

0.6 mile

Residence Inn by Marriott Midtown Savannah


5710 White Bluff Road, Savannah, GA 31405


0.6 mile from Hunter Army Airfield


From

$101
See Rates







| | |
| --- | --- |
| Check In | 1600 |
| Check Out | 1200 |




Rated High

Upscale, smoke-free, all-suite, extended-stay hotel
In midtown Savannah
Heated indoor swimming pool - exercise room
Free hot breakfast buffet
Free WiFi
Free parking

Pet friendly hotel More > Most Recent HotelGuides Reviews Read >

TripAdvisor Traveler Rating:




Based on 319 reviews

Read Recent Reviews

0.7 mile

Extended Stay America Suites Midtown Savannah


5511 Abercorn Street, Savannah, GA 31405


0.7 mile from Hunter Army Airfield


From

$68
See Rates







| | |
| --- | --- |
| Check In | 15 00 |
| Check Out | 11 00 |




Rated Average

Budget, smoke-free, all-suite, extended-stay hotel
Farther south than other Midtown hotels
9 miles south of downtown Savannah
No swimming pool
Free continental breakfast
Free WiFi
Free parking

Pet friendly hotel More > Most Recent HotelGuides Reviews Read >

TripAdvisor Traveler Rating:




Based on 238 reviews

Read Recent Reviews

0.7 mile

Baymont Inn & Suites Midtown Savannah


2 Lee Blvd, Savannah, GA 31405


0.7 mile from Hunter Army Airfield


From

$68
See Rates







| | |
| --- | --- |
| Check In | 1600 |
| Check Out | 1100 |




Rated Average

Midscale, smoke-free, Midtown Savannah motel
Near Hunter Army Airfield
Outdoor swimming pool open in summer - exercise room
Free hot breakfast buffet
Free WiFi
Free parking - truck parking

Not pet friendly - no pets allowed. - Aug 2019
Most Recent HotelGuides Reviews Read >

TripAdvisor Traveler Rating:




Based on 1483 reviews

Read Recent Reviews

0.7 mile

Fairfield Inn & Suites by Marriott Savannah


5801 Abercorn Street, Savannah, GA 31405


0.7 mile from Hunter Army Airfield


From

$135
See Rates







| | |
| --- | --- |
| Check In | 1600 |
| Check Out | 1100 |




Rated Average

Upper-midscale, smoke-free, Midtown hotel
Near Hunter Army Airfield
15 miles from Tybee Island
Heated outdoor swimming pool - 24-hour exercise room
Free hot breakfast buffet
Free WiFi
Parking costs $12 per night

Not pet friendly - no pets allowed. - Aug 2019
Most Recent HotelGuides Reviews Read >

TripAdvisor Traveler Rating:




Based on 478 reviews

Read Recent Reviews

0.7 mile

Hilton Garden Inn Midtown Savannah


5711 Abercorn Street, Savannah, GA 31405


0.7 mile from Hunter Army Airfield


From

$105
See Rates







| | |
| --- | --- |
| Check In | 15 00 |
| Check Out | 12 00 |




Rated Average

Upscale, smoke-free, midtown Savannah hotel
Heated outdoor swimming pool - exercise room
Free WiFi
Free parking

Not pet friendly - no pets allowed. - Aug 2019
Most Recent HotelGuides Reviews Read >

TripAdvisor Traveler Rating:




Based on 1507 reviews

Read Recent Reviews

0.8 mile

Home2 Suites by Hilton Midtown Savannah


46 Lee Blvd, Savannah, GA 31405


0.8 mile from Hunter Army Airfield


From

$164
See Rates







| | |
| --- | --- |
| Check In | 15 00 |
| Check Out | 11 00 |




Rated Average

Upper-midscale, smoke-free, extended-stay hotel
2 miles from South University
Heated indoor swimming pool - exercise room
Free continental breakfast
Free WiFi
Free parking

Pet friendly hotel More > Most Recent HotelGuides Reviews Read >

TripAdvisor Traveler Rating:




Based on 68 reviews

Read Recent Reviews

0.9 mile

Courtyard by Marriott Hotel Midtown Savannah


6703 Abercorn Street, Savannah, GA 31405


0.9 mile from Hunter Army Airfield


From

$144
See Rates







| | |
| --- | --- |
| Check In | 1500 |
| Check Out | 1200 |




Rated Average

Upscale, smoke-free, midtown Savannah hotel
Heated outdoor swimming pool - exercise room
Free WiFi
Parking costs $7 per night

Not pet friendly - no pets allowed. - Aug 2019
Most Recent HotelGuides Reviews Read >

TripAdvisor Traveler Rating:




Based on 428 reviews

Read Recent Reviews

1.0 mile

La Quinta Inn Midtown Savannah


6805 Abercorn Street, Savannah, GA 31405


1.0 mile from Hunter Army Airfield


From

$81
See Rates







| | |
| --- | --- |
| Check In | 15 00 |
| Check Out | 11 00 |




Rated Low – Not Recommended

Midscale, smoke-free, midtown Savannah motel
Near Hunter Army Airfield
5 miles south of downtown Savannah
Outdoor swimming pool open in summer
Free continental breakfast
Free WiFi
Free parking - truck parking

Pet friendly motel More > Most Recent HotelGuides Reviews Read >

TripAdvisor Traveler Rating:




Based on 1145 reviews

Read Recent Reviews

1.1 miles

Sleep Inn Midtown Savannah


6800 Abercorn Street, Building A, Savannah, GA 31405


1.1 miles from Hunter Army Airfield


From

$101
See Rates







| | |
| --- | --- |
| Check In | 15 00 |
| Check Out | 11 00 |




Midscale, smoke-free, midtown hotel
Near Hunter Army Airfield
Outdoor swimming pool open in summer - exercise room
Free hot breakfast buffet
Free WiFi
Free parking

Pet friendly hotel More >

1.1 miles

MainStay Suites Midtown Savannah


6800 Abercorn Street, Building B, Savannah, GA 31405


1.1 miles from Hunter Army Airfield


From

$89
See Rates







| | |
| --- | --- |
| Check In | 15 00 |
| Check Out | 11 00 |




Budget, smoke-free, extended-stay, midtown hotel
Near Hunter Army Airfield
Outdoor swimming pool open in summer - exercise room
Free continental breakfast
Free WiFi
Free parking

Pet friendly hotel More >

1.2 miles

Quality Inn Midtown Savannah


7100 Abercorn Street, Savannah, GA 31406


1.2 miles from Hunter Army Airfield


From

$62
See Rates







| | |
| --- | --- |
| Check In | 15 00 |
| Check Out | 11 00 |




Rated Average

Midscale, midtown Savannah motel
Some smoking rooms
Outdoor swimming pool open in summer - exercise room
Free continental breakfast
Free WiFi
Free parking - truck parking

Pet friendly motel More > Most Recent HotelGuides Reviews Read >

TripAdvisor Traveler Rating:




Based on 680 reviews

Read Recent Reviews

1.2 miles

Best Western Central Inn Savannah


45 Eisenhower, Savannah, GA 31406


1.2 miles from Hunter Army Airfield


From

$72
See Rates







| | |
| --- | --- |
| Check In | 1500 |
| Check Out | 1100 |




Rated High

Midscale motel near South University
Some smoking rooms
Outdoor swimming pool open in summer
Free hot breakfast buffet
Free WiFi
Free parking

Not pet friendly - no pets allowed. - Aug 2019
Most Recent HotelGuides Reviews Read >

TripAdvisor Traveler Rating:




Based on 1440 reviews

Read Recent Reviews

1.3 miles

Days Inn & Suites Midtown Savannah


211 Stephenson Avenue, Savannah, GA 31405


1.3 miles from Hunter Army Airfield


From

$51
See Rates







| | |
| --- | --- |
| Check In | 1500 |
| Check Out | 1100 |




Rated Very Low – Not Recommended

Cheap, midtown Savannah motel
Near Hunter Army Airfield
Some smoking rooms
Outdoor swimming pool open in summer
Free continental breakfast
Free WiFi
Free parking

Pet friendly motel More > Most Recent HotelGuides Reviews Read >

TripAdvisor Traveler Rating:




Based on 19 reviews

Read Recent Reviews

1.3 miles

Travelodge Midtown Savannah


7312 White Bluff Road, Savannah, GA 31406


1.3 miles from Hunter Army Airfield


From

$63
See Rates







| | |
| --- | --- |
| Check In | 15 00 |
| Check Out | 11 00 |




Rated Very Low – Not Recommended

Cheap, smoke-free, midtown motel
2 miles from South University
No swimming pool
Free WiFi
Free parking - truck parking

Not pet friendly - no pets allowed. - Feb 2021


TripAdvisor Traveler Rating:




Based on 53 reviews

Read Recent Reviews

1.4 miles

Country Inn & Suites by Radisson Southside Savannah


7576 White Bluff Road, Savannah, GA 31405


1.4 miles from Hunter Army Airfield


From

$86
See Rates







| | |
| --- | --- |
| Check In | 15 00 |
| Check Out | 12 00 |




Rated High

Upper-midscale, smoke-free hotel near South University
Also near Hunter Army Airfield and Oglethorpe Mall
Heated indoor swimming pool - exercise room
Free hot breakfast buffet
Free WiFi
Free parking

Not pet friendly - no pets allowed. - Aug 2019
Most Recent HotelGuides Reviews Read >

TripAdvisor Traveler Rating:




Based on 91 reviews

Read Recent Reviews

1.4 miles

Econo Lodge Southside Savannah


7500 Abercorn Street, Savannah, GA 31406


1.4 miles from Hunter Army Airfield


From

$45
See Rates







| | |
| --- | --- |
| Check In | 15 00 |
| Check Out | 11 00 |




Rated Average

Cheap motel near South University
Also near Hunter Army Airfield and Oglethorpe Mall
Some smoking rooms
No swimming pool
Free continental breakfast
Free WiFi
Free parking - truck parking

Not pet friendly - no pets allowed. - Aug 2019
Most Recent HotelGuides Reviews Read >

TripAdvisor Traveler Rating:




Based on 103 reviews

Read Recent Reviews

1.5 miles

Comfort Inn Savannah


7110 Hodgson Memorial Drive, Savannah, GA 31406


1.5 miles from Hunter Army Airfield


From

$74
See Rates







| | |
| --- | --- |
| Check In | 15 00 |
| Check Out | 11 00 |




Rated Average

Midscale, smoke-free, all-suite hotel
Near Oglethorpe Mall and South University
Outdoor swimming pool open in summer - exercise room
Free hot breakfast buffet
Free WiFi
Free parking

Not pet friendly - no pets allowed. - Aug 2019
Most Recent HotelGuides Reviews Read >

TripAdvisor Traveler Rating:




Based on 1141 reviews

Read Recent Reviews

1.9 miles

La Quinta Inn Southside Savannah


8484 Abercorn Street, Savannah, GA 31406


1.9 miles from Hunter Army Airfield


From

$72
See Rates







| | |
| --- | --- |
| Check In | 15 00 |
| Check Out | 11 00 |




Rated Average

Midscale, smoke-free hotel near South University
Also near Hunter Army Airfield and Oglethorpe Mall
Outdoor swimming pool open in summer - exercise room
Free continental breakfast
Free WiFi
Free parking

Pet friendly hotel More > Most Recent HotelGuides Reviews Read >

TripAdvisor Traveler Rating:




Based on 1176 reviews

Read Recent Reviews

2.4 miles

Americas Best Value Inn Midtown Savannah


4005 Ogeechee Road, Savannah, GA 31405


2.4 miles from Hunter Army Airfield


From

$45
See Rates







| | |
| --- | --- |
| Check In | 14 00 |
| Check Out | 11 00 |




Rated Very Low – Not Recommended

Cheap, midtown Savannah motel
7 miles from Hunter Army Airfield
Some smoking rooms
No swimming pool
Free continental breakfast
Free WiFi
Free parking

Not pet friendly - no pets allowed. - Aug 2019
Most Recent HotelGuides Reviews Read >

TripAdvisor Traveler Rating:




Based on 76 reviews

Read Recent Reviews

3.3 miles

Bellwether House Hotel Savannah


211 East Gaston Street, Savannah, GA 31401


3.3 miles from Hunter Army Airfield


From

$234
See Rates







| | |
| --- | --- |
| Check In | 15 00 |
| Check Out | 11 00 |




Rated Very High

Upscale, smoke-free bed and breakfast inn
1 mile from Savannah Civic Center
No swimming pool
Yoga classes available
Full-service spa
Free WiFi
Free parking

Not pet friendly - no pets allowed. - Dec 2022


Note: This bed and breakfast inn does not allow any guests under 21 years of age.


TripAdvisor Traveler Rating:




Based on 32 reviews

Read Recent Reviews

3.3 miles

Gastonian Inn Savannah


220 East Gaston Street, Savannah, GA 31401


3.3 miles from Hunter Army Airfield


From

$439
See Rates







| | |
| --- | --- |
| Check In | 16 00 |
| Check Out | 11 00 |




Rated Very High

Midscale, smoke-free bed and breakfast inn
Near Forsyth Park
2 adjoining Regency-Italianate-style historic mansions
No swimming pool
Free hot breakfast buffet
Free WiFi
Parking costs $15 per night

Not pet friendly - no pets allowed. - Aug 2019


Note: This hotel does not allow any guests under 21 years of age.


TripAdvisor Traveler Rating:




Based on 1908 reviews

Read Recent Reviews

3.4 miles

Eliza Thompson House Bed and Breakfast Savannah - I-16, Exit 167


5 West Jones Street, I-16, Exit 167, Savannah, GA 31401


3.4 miles from Hunter Army Airfield


From

$209
See Rates







| | |
| --- | --- |
| Check In | 16 00 |
| Check Out | 11 00 |




Rated Very High

Midscale, smoke-free bed and breakfast inn near I-16
In historic-district of Savannah near Forsyth Park
No swimming pool
Free continental breakfast
Free WiFi
No on-site parking available
Off-site parking costs $15 per night

Not pet friendly - no pets allowed. - Apr 2019


Note: This hotel does not allow any guests under 21 years of age.


TripAdvisor Traveler Rating:




Based on 2396 reviews

Read Recent Reviews

3.5 miles

Residence Inn by Marriott Downtown Savannah - I-16, Exit 167


500 West Charlton Street, I-16, Exit 167, Savannah, GA 31401


3.5 miles from Hunter Army Airfield


From

$170
See Rates







| | |
| --- | --- |
| Check In | 1500 |
| Check Out | 1200 |




Rated High

Upscale, smoke-free, all-suite, extended-stay hotel near I-16
Located in downtown Savannah near SCAD
Heated outdoor swimming pool - exercise room
Free hot breakfast buffet
Free WiFi
Valet parking only - $15 per night

Pet friendly hotel More > Most Recent HotelGuides Reviews Read >

TripAdvisor Traveler Rating:




Based on 895 reviews

Read Recent Reviews

3.5 miles

Cambria Hotel Downtown Savannah


321 Montgomery Street, Savannah, GA 31401


3.5 miles from Hunter Army Airfield


From

$126
See Rates







| | |
| --- | --- |
| Check In | 15 00 |
| Check Out | 11 00 |




Upscale, smoke-free, downtown hotel
1 mile from Savannah Music Festival
No swimming pool
Exercise room
Free WiFi
Valet parking only - $35 per night

Not pet friendly - no pets allowed. - Jan 2023


3.5 miles

Tryp by Wyndham Downtown Savannah - I-16, Exit 167


320 Montgomery Street, I-16, Exit 167, Savannah, GA 31401


3.5 miles from Hunter Army Airfield


From

$153
See Rates







| | |
| --- | --- |
| Check In | 16 00 |
| Check Out | 11 00 |




Rated Average

Upper-midscale, smoke-free, downtown hotel near I-16
Also near SCAD
No swimming pool
Exercise room
Free WiFi
Valet parking only - $30 per night

Not pet friendly - no pets allowed. - Aug 2019
Most Recent HotelGuides Reviews Read >

TripAdvisor Traveler Rating:




Based on 1114 reviews

Read Recent Reviews

3.5 miles

Hamilton-Turner Bed & Breakfast Inn Savannah - I-16, Exit 167


330 Abercorn Street, I-16, Exit 167, Savannah, GA 31401


3.5 miles from Hunter Army Airfield


From

$304
See Rates







| | |
| --- | --- |
| Check In | 15 00 |
| Check Out | 11 00 |




Rated Very High

Midscale, smoke-free bed and breakfast inn near I-16
In historic-district Of Savannah
Overlooks Lafayette Square
No swimming pool
Free hot breakfast buffet
Free WiFi
No on-site parking

Pet friendly bed and breakfast inn More > Most Recent HotelGuides Reviews Read >

TripAdvisor Traveler Rating:




Based on 1879 reviews

Read Recent Reviews

3.5 miles

Courtyard by Marriott Downtown Savannah - I-16, Exit 167


415 West Liberty Street, I-16, Exit 167, Savannah, GA 31401


3.5 miles from Hunter Army Airfield


From

$159
See Rates







| | |
| --- | --- |
| Check In | 1600 |
| Check Out | 1200 |




Rated High

Upscale, smoke-free hotel next to civic center
In downtown Savannah near historic-district - near I-16
Heated outdoor swimming pool - 24-hour exercise room
Free WiFi
Valet parking only - $32 per night

Not pet friendly - no pets allowed. - Aug 2019
Most Recent HotelGuides Reviews Read >

TripAdvisor Traveler Rating:




Based on 1078 reviews

Read Recent Reviews
Why Book Here?

No fees
Lowest price guarantee
Pay at hotel in most cases
If you don't like your hotel,
we'll refund your money.
Cash rewards + hotel points too
Military-Hotels.us
Hunter Army Airfield – Fort Stewart Info


Fort Stewart - Hunter Army Airfield

Fort Stewart - Hunter Army Airfield MWR

USO of Georgia

Closest Airport:

Savannah - Hilton Head International Airport - SAV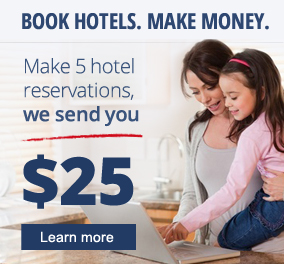 Hotels near
Other Military Bases



Fort Liberty – NC


Lackland AFB – TX