Fort McPherson is located southwest of downtown Atlanta. The main gate is west of I-75, at Langford Parkway, GA 166, and Lee Street SW.

Note: As a result of BRAC 2005, Fort McPherson officially closed in Sept 2011.

Most of the accommodations closest to Fort McPherson are 4 miles south of the post just north of the Atlanta Airport near I-85.
Rates shown below are averages. Click See Rates to view rates for your dates.

2.9 miles

Country Inn & Suites by Radisson Turner Field Atlanta - I-75 & I-85, Exit 245 & 246


759 Pollard Blvd SW, I-75 & I-85, Exit 245 & 246, Atlanta, GA 30315


2.9 miles from Fort McPherson


From

$152
See Rates







| | |
| --- | --- |
| Check In | 16 00 |
| Check Out | 11 00 |




Rated Low – Not Recommended

Upper-midscale, smoke-free, downtown Atlanta hotel near I-75/I-85
Within walking distance of Turner Field
Outdoor swimming pool open in summer - exercise room
Free hot breakfast buffet
Free WiFi
Free parking

Not pet friendly - no pets allowed. - May 2019
Most Recent HotelGuides Reviews Read >

TripAdvisor Traveler Rating:




Based on 1071 reviews

Read Recent Reviews

3.2 miles

Fairfield Inn & Suites by Marriott East Point - I-85, Exit 73


1255 Walker Avenue, I-85, Exit 73, East Point, GA 30344


3.2 miles from Fort McPherson


From

$246
See Rates







| | |
| --- | --- |
| Check In | 1500 |
| Check Out | 1200 |




Rated High

Upper-midscale, smoke-free hotel
3 miles from Atlanta Airport
Free shuttle to Atlanta Airport
Outdoor swimming pool open in summer
24-hour exercise room
Free hot breakfast buffet
Free WiFi
Free parking
Park and fly not allowed

Not pet friendly - no pets allowed. - Sep 2021
Most Recent HotelGuides Reviews Read >

TripAdvisor Traveler Rating:




Based on 62 reviews

Read Recent Reviews

3.3 miles

Homewood Suites by Hilton East Point - I-85, Exit 73


3405 Bobby Brown Parkway, I-85, Exit 73, East Point, GA 30344


3.3 miles from Fort McPherson


From

$117
See Rates







| | |
| --- | --- |
| Check In | 15 00 |
| Check Out | 12 00 |




Rated High

Upscale, smoke-free, all-suite, extended-stay hotel
3 miles from Atlanta Airport
Free shuttle to Atlanta Airport
Indoor swimming pool - exercise room
Free hot breakfast buffet
Free WiFi
Free parking
Park and fly costs $5 per night

Not pet friendly - no pets allowed. - Feb 2015
Most Recent HotelGuides Reviews Read >

TripAdvisor Traveler Rating:




Based on 1058 reviews

Read Recent Reviews

3.3 miles

Hilton Garden Inn East Point - I-85, Exit 73


3437 Bobby Brown Parkway, I-85, Exit 73, East Point, GA 30344


3.3 miles from Fort McPherson


From

$102
See Rates







| | |
| --- | --- |
| Check In | 15 00 |
| Check Out | 12 00 |




Rated High

Upscale, smoke-free hotel
3 miles from Atlanta Airport
Free 24-hour shuttle to Atlanta Airport
Heated indoor swimming pool - outdoor pool - exercise room
Free WiFi
Free parking
Park and fly costs $10 per night

Not pet friendly - no pets allowed. - Oct 2015
Most Recent HotelGuides Reviews Read >

TripAdvisor Traveler Rating:




Based on 1106 reviews

Read Recent Reviews

3.3 miles

Staybridge Suites Atlanta Airport Hapeville - I-85, Exit 73


3420 Norman Berry Drive, I-85, Exit 73, Hapeville, GA 30354


3.3 miles from Fort McPherson


From

$132
See Rates







| | |
| --- | --- |
| Check In | 15 00 |
| Check Out | 11 00 |




Rated Very High

Upscale, smoke-free, all-suite, extended-stay hotel
3 miles from Atlanta Airport
Free 24-hour shuttle to Atlanta Airport
No swimming pool
Exercise room
Free hot breakfast buffet
Free WiFi
Free parking

Pet friendly hotel More > Most Recent HotelGuides Reviews Read >

TripAdvisor Traveler Rating:




Based on 197 reviews

Read Recent Reviews

3.3 miles

Hyatt Place Hotel East Point - I-85, Exit 73


3415 Norman Berry Drive, I-85, Exit 73, East Point, GA 30344


3.3 miles from Fort McPherson


From

$109
See Rates







| | |
| --- | --- |
| Check In | 15 00 |
| Check Out | 12 00 |




Rated High

Upscale, smoke-free, full-service hotel
Located 3 miles north of Atlanta Airport
Free 24-hour shuttle to Atlanta Airport
Outdoor swimming pool open in summer - exercise room
Free hot breakfast buffet
Free WiFi
Free parking

Pet friendly hotel More > Most Recent HotelGuides Reviews Read >

TripAdvisor Traveler Rating:




Based on 1394 reviews

Read Recent Reviews

3.4 miles

Home2 Suites by Hilton Atlanta Airport North East Point - I-85, Exit 73


3433 Bobby Brown Parkway, I-85, Exit 73, East Point, GA 30344


3.4 miles from Fort McPherson


From

$176
See Rates







| | |
| --- | --- |
| Check In | 15 00 |
| Check Out | 12 00 |




Rated Average

Upper-midscale, smoke-free, extended-stay hotel
3 miles from Atlanta Airport
Free shuttle to Atlanta Airport
Heated indoor swimming pool - exercise room
Free continental breakfast
Free WiFi
Free parking
Park and fly not allowed

Pet friendly hotel More >

TripAdvisor Traveler Rating:




Based on 34 reviews

Read Recent Reviews

3.4 miles

Sonesta Select Hotel Hapeville - I-85, Exit 73


3399 International Blvd, I-85, Exit 73, Hapeville, GA 30354


3.4 miles from Fort McPherson


From

$87
See Rates







| | |
| --- | --- |
| Check In | 15 00 |
| Check Out | 12 00 |




Rated Average

Upper-midscale, smoke-free hotel
2.5 miles from Atlanta Airport
Free shuttle to Atlanta Airport
Outdoor swimming pool open in summer - exercise room
Free WiFi
Parking costs $10 per night
Park and fly not allowed

Pet friendly hotel More >

TripAdvisor Traveler Rating:




Based on 267 reviews

Read Recent Reviews

3.4 miles

Hampton Inn & Suites Airport North East Point - I-85, Exit 73


3450 Bobby Brown Parkway, I-85, Exit 73, East Point, GA 30344


3.4 miles from Fort McPherson


From

$98
See Rates







| | |
| --- | --- |
| Check In | 15 00 |
| Check Out | 11 00 |




Rated Average

Upper-midscale, smoke-free hotel near I-85
4 miles from Atlanta Airport
Free shuttle to Atlanta Airport
Outdoor swimming pool open in summer
Exercise room
Free hot breakfast buffet
Free WiFi
Free parking

Not pet friendly - no pets allowed. - Mar 2022
Most Recent HotelGuides Reviews Read >

TripAdvisor Traveler Rating:




Based on 993 reviews

Read Recent Reviews

3.4 miles

TownePlace Suites by Marriott Hapeville - I-85, Exit 73


3424 Norman Berry Drive, I-85, Exit 73, Hapeville, GA 30354


3.4 miles from Fort McPherson


From

$269
See Rates







| | |
| --- | --- |
| Check In | 1600 |
| Check Out | 1100 |




Rated High

Midscale, smoke-free, all-suite, extended-stay hotel
4 miles from Atlanta Airport
Free shuttle to Atlanta Airport
Outdoor swimming pool open in summer
24-hour exercise room
Free hot breakfast buffet
Free WiFi
Parking costs $8 per night

Pet friendly hotel More >

TripAdvisor Traveler Rating:




Based on 4 reviews

Read Recent Reviews

3.4 miles

Country Inn & Suites by Radisson East Point - I-85, Exit 73


1365 Hardin Avenue, I-85, Exit 73, East Point, GA 30344


3.4 miles from Fort McPherson


From

$116
See Rates







| | |
| --- | --- |
| Check In | 15 00 |
| Check Out | 12 00 |




Rated High

Upper-midscale, smoke-free hotel near I-85
3 miles from Atlanta Airport
Free shuttle to Atlanta Airport
Heated indoor swimming pool - exercise room
Free hot breakfast buffet
Free WiFi
Free parking
Park and fly rates offered based upon availability

Not pet friendly - no pets allowed. - Sep 2023
Most Recent HotelGuides Reviews Read >

TripAdvisor Traveler Rating:




Based on 1065 reviews

Read Recent Reviews

3.4 miles

Residence Inn by Marriott Atlanta Airport Hapeville - I-85, Exit 73


3401 International Blvd, I-85, Exit 73, Hapeville, GA 30354


3.4 miles from Fort McPherson


From

$144
See Rates







| | |
| --- | --- |
| Check In | 1500 |
| Check Out | 1200 |




Rated High

Upscale, smoke-free, all-suite, extended-stay hotel
2.5 miles from Atlanta Airport
Free shuttle to Atlanta Airport
Outdoor swimming pool open in summer - exercise room
Free hot breakfast buffet
Free WiFi
Free parking
Park and fly costs $35 per stay up to 7 nights

Pet friendly hotel More >

TripAdvisor Traveler Rating:




Based on 239 reviews

Read Recent Reviews

3.4 miles

Sonesta Hotel Airport North Atlanta - I-85, Exit 73


1325 Virgina Avenue, I-85, Exit 73, East Point, GA 30344


3.4 miles from Fort McPherson


From

$144
See Rates







| | |
| --- | --- |
| Check In | 16 00 |
| Check Out | 11 00 |




Rated Average

Midscale, smoke-free, airport hotel
2 miles from Atlanta Airport
Free shuttle to Atlanta Airport
Outdoor swimming pool open in summer - exercise room
WiFi costs $10 per night
Parking costs $14 per night - 1 space per room
Park and fly not allowed

Pet friendly hotel More > Most Recent HotelGuides Reviews Read >

TripAdvisor Traveler Rating:




Based on 1019 reviews

Read Recent Reviews

3.5 miles

Embassy Suites Hapeville - I-85, Exit 73


3450 International Blvd, I-85, Exit 73, Hapeville, GA 30354


3.5 miles from Fort McPherson


From

$304
See Rates







| | |
| --- | --- |
| Check In | 16 00 |
| Check Out | 11 00 |




Upper-upscale, smoke-free, all-suite hotel
3 miles from Atlanta Airport
Free shuttle to Atlanta Airport
Indoor swimming pool - exercise room
Free WiFi
Parking costs $20 per night
Park and fly rates offered based upon availability

Pet friendly hotel More >

3.5 miles

Hilton Hotel Atlanta Airport Hapeville - I-85, Exit 73


1031 Virginia Avenue, I-85, Exit 73, Hapeville, GA 30354


3.5 miles from Fort McPherson


From

$128
See Rates







| | |
| --- | --- |
| Check In | 16 00 |
| Check Out | 11 00 |




Rated High

Upper-upscale, smoke-free hotel
2.5 miles from Atlanta Airport
Free shuttle to Atlanta Airport
Heated indoor swimming pool - outdoor pool
Exercise room
Free WiFi
Parking costs $22 per night
Park and fly costs $22 per night

Pet friendly hotel More > Most Recent HotelGuides Reviews Read >

TripAdvisor Traveler Rating:




Based on 81 reviews

Read Recent Reviews

3.5 miles

Reverb Hotel by Hard Rock Downtown Atlanta


89 Centennial Olympic Park Drive NW, Atlanta, GA 30313


3.5 miles from Fort McPherson


From

$241
See Rates







| | |
| --- | --- |
| Check In | 15 00 |
| Check Out | 11 00 |




Rated High

Upper-midscale, smoke-free, full-service, downtown hotel
2 miles from Georgia Tech
No swimming pool
Exercise room
Free WiFi
Limited parking - parking costs $30 per night

Pet friendly hotel More >

TripAdvisor Traveler Rating:




Based on 76 reviews

Read Recent Reviews

3.6 miles

Holiday Inn Airport North Atlanta - I-85, Exit 73


1380 Virginia Avenue, I-85, Exit 73, Atlanta, GA 30344


3.6 miles from Fort McPherson


From

$152
See Rates







| | |
| --- | --- |
| Check In | 15 00 |
| Check Out | 11 00 |




Rated Very High

Upper-midscale, smoke-free hotel near I-85
2 miles from Atlanta Airport
Free shuttle to Atlanta Airport
Outdoor swimming pool open in summer
Exercise room
Free WiFi
Parking costs $12 per night
Park and fly rates offered based upon availability

Pet friendly hotel More > Most Recent HotelGuides Reviews Read >

TripAdvisor Traveler Rating:




Based on 1097 reviews

Read Recent Reviews

3.6 miles

La Quinta Inn & Suites East Point - I-85, Exit 73


1200 Virginia Avenue, I-85, Exit 73, East Point, GA 30344


3.6 miles from Fort McPherson


From

$134
See Rates







| | |
| --- | --- |
| Check In | 15 00 |
| Check Out | 11 00 |




Rated High

Midscale, smoke-free hotel near I-85, Exit 73
2 miles from Atlanta Airport
Free shuttle to Atlanta Airport
Outdoor swimming pool open in summer - exercise room
Free continental breakfast
Free WiFi
Free parking - truck parking
Park and fly costs $10 per night

Pet friendly hotel More > Most Recent HotelGuides Reviews Read >

TripAdvisor Traveler Rating:




Based on 847 reviews

Read Recent Reviews

3.6 miles

Candler Hotel Atlanta - I-75 & I-85, Exit 248A & 248B


127 Peachtree Street NE, I-75 & I-85, Exit 248A & 248B, Atlanta, GA 30303


3.6 miles from Fort McPherson


From

$207
See Rates







| | |
| --- | --- |
| Check In | 16 00 |
| Check Out | 11 00 |




Rated Very High

Upper-upscale, smoke-free, full-service, downtown hotel
A Curio Collection by Hilton hotel
No swimming pool
Exercise room
WiFi costs $5 per night
Valet parking only - $45 per night

Not pet friendly - no pets allowed. - Jan 2020


TripAdvisor Traveler Rating:




Based on 1014 reviews

Read Recent Reviews

3.8 miles

Fairfield Inn & Suites by Marriott Downtown Atlanta - I-75 & I-85, Exit 248A & 248B


54 Peachtree Street SW, I-75 & I-85, Exit 248A & 248B, Atlanta, GA 30303


3.8 miles from Fort McPherson


From

$114
See Rates







| | |
| --- | --- |
| Check In | 1600 |
| Check Out | 1100 |




Rated Average

Upper-midscale, smoke-free, all-suite, downtown hotel near I-75/I-85
This hotel is across street from Five Points MARTA station and Underground Atlanta.
No swimming pool
Exercise room
Free hot breakfast buffet
Free WiFi
Valet parking only - $30 per night

Not pet friendly - no pets allowed. - May 2019
Most Recent HotelGuides Reviews Read >

TripAdvisor Traveler Rating:




Based on 788 reviews

Read Recent Reviews

3.9 miles

Renaissance Concourse Hotel Atlanta - I-85, Exit 73


One Hartsfield Centre Parkway, I-85, Exit 73, Atlanta, GA 30354


3.9 miles from Fort McPherson


From

$479
See Rates







| | |
| --- | --- |
| Check In | 1600 |
| Check Out | 1200 |




Rated High

Upscale, smoke-free, full-service hotel
3 miles from Atlanta Airport
Free shuttle to Atlanta Airport
Heated indoor swimming pool - exercise room
Outdoor pool open in summer
Internet access costs $15 per night
Parking costs $16 per night
Park and fly not allowed

Not pet friendly - no pets allowed. - Jan 2017


TripAdvisor Traveler Rating:




Based on 1634 reviews

Read Recent Reviews

4.0 miles

Glenn Hotel Atlanta - I-75 & I-85, Exit 249C & 249D


110 Marietta Street NW, I-75 & I-85, Exit 249C & 249D, Atlanta, GA 30303


4.0 miles from Fort McPherson


From

$198
See Rates







| | |
| --- | --- |
| Check In | 1500 |
| Check Out | 1200 |




Rated Very High

Upper-upscale, smoke-free, full-service, downtown hotel
Near State Farm Arena
An Autograph Collection hotel
No swimming pool
Exercise room
Free WiFi
Valet parking only - $32 per night

Not pet friendly - no pets allowed. - Jan 2017
Most Recent HotelGuides Reviews Read >

TripAdvisor Traveler Rating:




Based on 160 reviews

Read Recent Reviews

4.0 miles

Hotel Indigo Atlanta Airport College Park - I-85, Exit 72


1776 Harvard Avenue, I-85, Exit 72, College Park, GA 30337


4.0 miles from Fort McPherson


From

$148
See Rates







| | |
| --- | --- |
| Check In | 15 00 |
| Check Out | 12 00 |




Rated Average

Upper-upscale, smoke-free hotel
2 miles from Atlanta Airport
8 miles southwest of downtown Atlanta
Free shuttle to Atlanta Airport
No swimming pool
Exercise room
Free WiFi
Parking costs $10 per night
Park and fly costs $80 up to 8 nights

Pet friendly hotel More > Most Recent HotelGuides Reviews Read >

TripAdvisor Traveler Rating:




Based on 670 reviews

Read Recent Reviews

4.0 miles

Home2 Suites by Hilton Downtown Atlanta - I-75 & I-85, Exit 249B & 249C


87 Walton Street NW, I-75 & I-85, Exit 249B & 249C, Atlanta, GA 30303


4.0 miles from Fort McPherson


From

$171
See Rates







| | |
| --- | --- |
| Check In | 15 00 |
| Check Out | 11 00 |




Rated High

Upper-midscale, smoke-free, extended-stay hotel
Downtown near Georgia State University
No swimming pool
24-hour exercise room
Free continental breakfast
Free WiFi
No on-site parking available
Off-site parking costs $30 per night

Pet friendly hotel More > Most Recent HotelGuides Reviews Read >

TripAdvisor Traveler Rating:




Based on 638 reviews

Read Recent Reviews

4.1 miles

Club Wyndham Resort Downtown Atlanta - I-75 & I-85, Exit 248C & 249A


155 Centennial Olympic Park Drive, I-75 & I-85, Exit 248C & 249A, Atlanta, GA 30313


4.1 miles from Fort McPherson


From

$234
See Rates







| | |
| --- | --- |
| Check In | 16 00 |
| Check Out | 10 00 |




Upscale, smoke-free, all-suite, downtown hotel
Near Georgia State University
Outdoor swimming pool open all year - exercise room
Free WiFi
Valet parking only - $55 per night

Not pet friendly - no pets allowed. - Feb 2023


4.1 miles

Holiday Inn Express Downtown Atlanta - I-75 & I-85, Exit 249B & 249C


111 Cone Street NW, I-75 & I-85, Exit 249B & 249C, Atlanta, GA 30303


4.1 miles from Fort McPherson


From

$285
See Rates







| | |
| --- | --- |
| Check In | 16 00 |
| Check Out | 11 00 |




Rated High

Upper-midscale, smoke-free, downtown hotel
Near Centennial Olympic Park
No swimming pool
Exercise room
Free hot breakfast buffet
Free WiFi
Valet parking only - $30 per night

Not pet friendly - no pets allowed. - May 2019
Most Recent HotelGuides Reviews Read >

TripAdvisor Traveler Rating:




Based on 791 reviews

Read Recent Reviews

4.1 miles

Embassy Suites Centennial Olympic Park Atlanta - I-75 & I-85, Exit 249B & 249C


267 Marietta Street, I-75 & I-85, Exit 249B & 249C, Atlanta, GA 30313


4.1 miles from Fort McPherson


From

$198
See Rates







| | |
| --- | --- |
| Check In | 16 00 |
| Check Out | 12 00 |




Rated High

Upper-upscale, smoke-free, all-suite, full-service hotel
Across from College Football Hall of Fame - near GWCC
Heated outdoor swimming pool - 24-hour exercise room
Free hot breakfast buffet
Internet access costs $10 per night
Valet parking only - $32 per night

Not pet friendly - no pets allowed. - Sep 2015
Most Recent HotelGuides Reviews Read >

TripAdvisor Traveler Rating:




Based on 1160 reviews

Read Recent Reviews

4.1 miles

Residence Inn by Marriott Downtown Atlanta - I-75 & I-85, Exit 249B & 249C


134 Peachtree Street NW, I-75 & I-85, Exit 249B & 249C, Atlanta, GA 30303


4.1 miles from Fort McPherson


From

$212
See Rates







| | |
| --- | --- |
| Check In | 1600 |
| Check Out | 1100 |




Rated High

Upscale, smoke-free, extended-stay hotel
In downtown Atlanta
No swimming pool
Exercise room
Free hot breakfast buffet
Free WiFi
Valet parking only - $40 per night

Pet friendly hotel More > Most Recent HotelGuides Reviews Read >

TripAdvisor Traveler Rating:




Based on 591 reviews

Read Recent Reviews

4.1 miles

American Hotel Downtown Atlanta - I-75 & I-85, Exit 249B & 249C


160 Ted Turner Drive NW, I-75 & I-85, Exit 249B & 249C, Atlanta, GA 30303


4.1 miles from Fort McPherson


From

$369
See Rates







| | |
| --- | --- |
| Check In | 15 00 |
| Check Out | 12 00 |




Rated High

Upscale, smoke-free, full-service hotel near I-75/I-85
In downtown Atlanta near State Farm Arena
Also near Mercedes-Benz Stadium
A DoubleTree by Hilton hotel
Outdoor swimming pool - 24-hour exercise room
Internet access costs $13 per night
Valet parking only - $45 per night

Not pet friendly - no pets allowed. - Feb 2020
Most Recent HotelGuides Reviews Read >

TripAdvisor Traveler Rating:




Based on 700 reviews

Read Recent Reviews

4.2 miles

Hilton Garden Inn Downtown Atlanta - I-75 & I-85, Exit 249B & 249C


275 Baker Street NW, I-75 & I-85, Exit 249B & 249C, Atlanta, GA 30313


4.2 miles from Fort McPherson


From

$229
See Rates







| | |
| --- | --- |
| Check In | 15 00 |
| Check Out | 11 00 |




Rated High

Upscale, smoke-free, full-service hotel
Downtown near GWCC and Georgia Aquarium
Indoor swimming pool - outdoor pool - exercise room
Free WiFi
Parking costs $24 per night

Not pet friendly - no pets allowed. - May 2019
Most Recent HotelGuides Reviews Read >

TripAdvisor Traveler Rating:




Based on 2208 reviews

Read Recent Reviews
Why Book Here?

No fees
Lowest price guarantee
Pay at hotel in most cases
If you don't like your hotel,
we'll refund your money.
Cash rewards + hotel points too
Military-Hotels.us
Fort McPherson - Fort Gillem Info


Closest Airport:

Hartsfield-Jackson Atlanta International Airport - ATL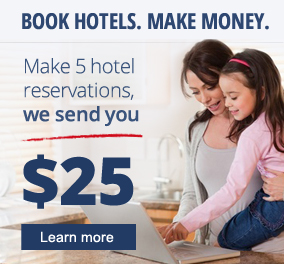 Hotels near
Other Military Bases



Eglin Air Force Base – FL


Lackland AFB – TX