Mayport Naval Station is located in northeast Florida on the St Johns River, near the Port of Jacksonville. The main gate is 17 miles east of Jacksonville on Mayport Road.

On-base temporary lodging at Mayport Naval Station is in Davis Hall.

The closest hotels are south of the Station along Mayport Road in Atlantic Beach. More hotels and motels are farther south of the Station near Neptune Beach and Jacksonville Beach.
Rates shown below are averages. Click See Rates to view rates for your dates.

1.7 miles

Quality Inn Mayport Atlantic Beach


2401 Mayport Road, A1A, Atlantic Beach, FL 32233


1.7 miles from Mayport Naval Station


From

$77
See Rates







| | |
| --- | --- |
| Check In | 15 00 |
| Check Out | 11 00 |




Rated Very High

Upper-midscale, smoke-free motel near Mayport Naval Station and beaches
Outdoor swimming pool open in summer
Free hot breakfast buffet
Free WiFi
Free parking

Pet friendly hotel More > Most Recent HotelGuides Reviews Read >

TripAdvisor Traveler Rating:




Based on 108 reviews

Read Recent Reviews

1.7 miles

Best Western Mayport Inn & Suites Atlantic Beach


2389 Mayport Road, Atlantic Beach, FL 32233


1.7 miles from Mayport Naval Station


From

$108
See Rates







| | |
| --- | --- |
| Check In | 1500 |
| Check Out | 1100 |




Rated High

Midscale, smoke-free hotel 2 miles from Mayport Naval Station
Outdoor swimming pool - 24-hour exercise room
Free hot breakfast buffet
Free WiFi
Free parking

Pet friendly hotel More > Most Recent HotelGuides Reviews Read >

TripAdvisor Traveler Rating:




Based on 358 reviews

Read Recent Reviews

2.4 miles

Candlewood Suites Atlantic Beach


2073 Mayport Road, Atlantic Beach, FL 32233


2.4 miles from Mayport Naval Station


From

$161
See Rates







| | |
| --- | --- |
| Check In | 15 00 |
| Check Out | 11 00 |




Rated High

Midscale, smoke-free, all-suite, extended-stay hotel
Outdoor swimming pool open all year - exercise room
Free WiFi
Free parking

Pet friendly hotel More >

TripAdvisor Traveler Rating:




Based on 5 reviews

Read Recent Reviews

2.5 miles

Holiday Inn Express Mayport Atlantic Beach


2040 Mayport Road, Atlantic Beach, FL 32233


2.5 miles from Mayport Naval Station


From

$103
See Rates







| | |
| --- | --- |
| Check In | 15 00 |
| Check Out | 11 00 |




Rated High

Upper-midscale, smoke-free hotel near beach
1 mile south of Mayport Naval Station
10 miles from downtown Jacksonville
Outdoor swimming pool - exercise room
Free hot breakfast buffet
Free WiFi
Free parking

Pet friendly hotel More > Most Recent HotelGuides Reviews Read >

TripAdvisor Traveler Rating:




Based on 199 reviews

Read Recent Reviews

3.7 miles

One Ocean Resort Hotel & Spa Atlantic Beach


One Ocean Blvd, Atlantic Beach, FL 32233


3.7 miles from Mayport Naval Station


From

$225
See Rates







| | |
| --- | --- |
| Check In | 16 00 |
| Check Out | 12 00 |




Rated Very High

Upscale, smoke-free, full-service, oceanfront hotel
Outdoor swimming pool - exercise room
Full-service spa
Valet parking only - $27 per night

Pet friendly hotel More >

Note: This hotel charges a resort fee of $27 per night - includes WiFi and snacks.


Most Recent HotelGuides Reviews Read >

TripAdvisor Traveler Rating:




Based on 1609 reviews

Read Recent Reviews

5 miles

Courtyard by Marriott Hotel Jacksonville Beach


1617 North 1st Street, Jacksonville Beach, FL 32250


5 miles from Mayport Naval Station


From

$120
See Rates







| | |
| --- | --- |
| Check In | 1600 |
| Check Out | 1100 |




Rated Very High

Upscale, smoke-free, oceanfront hotel
Heated outdoor swimming pool - exercise room
Free WiFi
Free parking

Not pet friendly - no pets allowed. - Jun 2019
Most Recent HotelGuides Reviews Read >

TripAdvisor Traveler Rating:




Based on 709 reviews

Read Recent Reviews

5 miles

Fairfield Inn & Suites by Marriott Jacksonville Beach


1616 North First Street, Jacksonville Beach, FL 32250


5 miles from Mayport Naval Station


From

$132
See Rates







| | |
| --- | --- |
| Check In | 1600 |
| Check Out | 1100 |




Rated High

Upper-midscale, smoke-free hotel near beach
Heated outdoor swimming pool - exercise room
Free hot breakfast buffet
Free WiFi
Free parking

Not pet friendly - no pets allowed. - Sep 2015
Most Recent HotelGuides Reviews Read >

TripAdvisor Traveler Rating:




Based on 304 reviews

Read Recent Reviews

5 miles

Hampton Inn Jacksonville Beach


1515 North 1st Street, Jacksonville Beach, FL 32250


5 miles from Mayport Naval Station


From

$168
See Rates







| | |
| --- | --- |
| Check In | 15 00 |
| Check Out | 11 00 |




Rated Very High

Upper-midscale, smoke-free, oceanfront hotel
Outdoor swimming pool
Free hot breakfast buffet
Free WiFi
Free parking - 1 vehicle per room

Not pet friendly - no pets allowed. - Jun 2019
Most Recent HotelGuides Reviews Read >

TripAdvisor Traveler Rating:




Based on 2412 reviews

Read Recent Reviews

6 miles

Margaritaville Beach Hotel Jacksonville Beach


715 1st Street North, Jacksonville Beach, FL 32250


6 miles from Mayport Naval Station


From

$144
See Rates







| | |
| --- | --- |
| Check In | 16 00 |
| Check Out | 11 00 |




Rated High

Upper-upscale, smoke-free, full-service, oceanfront hotel
6 miles from Mayo Clinic
Near Jacksonville Beach
Outdoor swimming pool open all year - exercise room
Free WiFi
Valet parking only - $24 per night

Not pet friendly - no pets allowed. - Jan 2021


TripAdvisor Traveler Rating:




Based on 71 reviews

Read Recent Reviews

6 miles

SpringHill Suites by Marriott Oceanfront Jacksonville Beach


465 1st Street North, Jacksonville Beach, FL 32250


6 miles from Mayport Naval Station


From

$135
See Rates







| | |
| --- | --- |
| Check In | 1600 |
| Check Out | 1100 |




Upscale, smoke-free, all-suite, oceanfront hotel
1.5 miles to Adventure Landing
Outdoor swimming pool - 24-hour exercise room
Free hot breakfast buffet
Free WiFi
Valet parking only - $27 per night

Pet friendly hotel More >

6 miles

Best Western Oceanfront Hotel Jacksonville Beach


305 North 1st Street, Jacksonville Beach, FL 32250


6 miles from Mayport Naval Station


From

$116
See Rates







| | |
| --- | --- |
| Check In | 1500 |
| Check Out | 1100 |




Rated High

Midscale, smoke-free, oceanfront hotel
Free shuttle to Mayo Clinic
Outdoor swimming pool
Free hot breakfast buffet
Free WiFi
Free parking

Not pet friendly - no pets allowed. - Jun 2019
Most Recent HotelGuides Reviews Read >

TripAdvisor Traveler Rating:




Based on 1438 reviews

Read Recent Reviews

6 miles

Holiday Inn Express Jacksonville Beach


1101 Beach Blvd, Jacksonville Beach, FL 32250


6 miles from Mayport Naval Station


From

$125
See Rates







| | |
| --- | --- |
| Check In | 15 00 |
| Check Out | 11 00 |




Rated Very High

Upper-midscale, smoke-free, highway hotel
In downtown Jacksonville Beach
Heated outdoor swimming pool - exercise room
Free hot breakfast buffet
Free WiFi
Free parking

Pet friendly hotel More > Most Recent HotelGuides Reviews Read >

TripAdvisor Traveler Rating:




Based on 599 reviews

Read Recent Reviews

6 miles

Four Points by Sheraton Hotel Beachfront Jacksonville


11 North 1st Street, Jacksonville Beach, FL 32250


6 miles from Mayport Naval Station


From

$270
See Rates







| | |
| --- | --- |
| Check In | 1600 |
| Check Out | 1100 |




Rated Very High

Upscale, smoke-free, all-suite, oceanfront hotel
Heated outdoor swimming pool - 24-hour exercise room
Free WiFi
Free parking

Pet friendly hotel More >

Note: You must be 21 or older to reserve a room at this hotel.


Most Recent HotelGuides Reviews Read >

TripAdvisor Traveler Rating:




Based on 1766 reviews

Read Recent Reviews

6 miles

Element Hotel Jacksonville Beach


208 Beach Boulevard, Jacksonville Beach, FL 32250


6 miles from Mayport Naval Station


From

$314
See Rates







| | |
| --- | --- |
| Check In | 1600 |
| Check Out | 1100 |




Rated Very High

Upscale, smoke-free hotel
6 miles from Mayo Clinic
Outdoor swimming pool open all year - exercise room
Free continental breakfast
Free WiFi
Free parking

Pet friendly hotel More >

TripAdvisor Traveler Rating:




Based on 182 reviews

Read Recent Reviews

7 miles

TownePlace Suites by Marriott Mayo Clinic Jacksonville


13741 Beach Blvd, Jacksonville, FL 32224


7 miles from Mayport Naval Station


From

$131
See Rates







| | |
| --- | --- |
| Check In | 1500 |
| Check Out | 1100 |




Rated High

Midscale, smoke-free, all-suite, extended-stay hotel
3 miles north of Mayo Clinic Florida
Outdoor swimming pool open all year - exercise room
Free hot breakfast buffet
Free WiFi
Free parking

Pet friendly hotel More > Most Recent HotelGuides Reviews Read >

TripAdvisor Traveler Rating:




Based on 7326 reviews

Read Recent Reviews

7 miles

Hampton Inn & Suites Mayo Clinic Jacksonville


13733 Beach Blvd, Jacksonville, FL 32224


7 miles from Mayport Naval Station


From

$130
See Rates







| | |
| --- | --- |
| Check In | 15 00 |
| Check Out | 11 00 |




Rated High

Upper-midscale, smoke-free hotel
3 miles north of Mayo Clinic Florida
Heated indoor swimming pool - exercise room
Free hot breakfast buffet
Free WiFi
Free parking - truck parking

Not pet friendly - no pets allowed. - Jul 2021
Most Recent HotelGuides Reviews Read >

TripAdvisor Traveler Rating:




Based on 752 reviews

Read Recent Reviews

8 miles

Holiday Inn Express East Jacksonville - I-295, Exit 48


53 Jefferson Road, I-295, Exit 48, Jacksonville, FL 32225


8 miles from Mayport Naval Station


From

$90
See Rates







| | |
| --- | --- |
| Check In | 15 00 |
| Check Out | 11 00 |




Rated High

Upper-midscale, smoke-free, interstate hotel
Near Jacksonville University
Outdoor swimming pool - exercise room
Free hot breakfast buffet
Free WiFi
Free parking

Not pet friendly - no pets allowed. - Oct 2021
Most Recent HotelGuides Reviews Read >

TripAdvisor Traveler Rating:




Based on 225 reviews

Read Recent Reviews

8 miles

Courtyard by Marriott Hotel Mayo Clinic Jacksonville


14390 Mayo Blvd, Jacksonville, FL 32224


8 miles from Mayport Naval Station


From

$159
See Rates







| | |
| --- | --- |
| Check In | 1600 |
| Check Out | 1200 |




Rated High

Upscale, smoke-free hotel near Mayo Clinic
Free 24-hour shuttle to Mayo Clinic
Outdoor swimming pool open in summer - exercise room
Free WiFi
Free parking

Not pet friendly - no pets allowed. - Aug 2021
Most Recent HotelGuides Reviews Read >

TripAdvisor Traveler Rating:




Based on 329 reviews

Read Recent Reviews

8 miles

Hampton Inn East Regency Square Jacksonville


1021 Hospitality Lane, Jacksonville, FL 32225


8 miles from Mayport Naval Station


From

$119
See Rates







| | |
| --- | --- |
| Check In | 15 00 |
| Check Out | 11 00 |




Rated High

Upper-midscale, smoke-free hotel
Near Jacksonville University
Outdoor swimming pool open in summer - exercise room
Free hot breakfast buffet
Free WiFi
Free parking

Not pet friendly - no pets allowed. - Jul 2021
Most Recent HotelGuides Reviews Read >

TripAdvisor Traveler Rating:




Based on 677 reviews

Read Recent Reviews

9 miles

Residence Inn by Marriott Mayo Clinic Area Jacksonville


4905 San Pablo Road South, Jacksonville, FL 32224


9 miles from Mayport Naval Station


From

$250
See Rates







| | |
| --- | --- |
| Check In | 1600 |
| Check Out | 1100 |




Rated High

Upscale, smoke-free, all-suite, extended-stay hotel
1 mile from Mayo Clinic
Heated outdoor swimming pool - exercise room
Free hot breakfast buffet
Free WiFi
Free parking

Pet friendly hotel More > Most Recent HotelGuides Reviews Read >

TripAdvisor Traveler Rating:




Based on 29 reviews

Read Recent Reviews

9 miles

Candlewood Suites East Merrill Road Jacksonville


2700 Jane Street, Jacksonville, FL 32225


9 miles from Mayport Naval Station


From

$104
See Rates







| | |
| --- | --- |
| Check In | 15 00 |
| Check Out | 11 00 |




Rated High

Midscale, all-suite, extended-stay hotel
Near Jacksonville University
8 miles east of downtown
Some smoking rooms
Outdoor swimming pool - exercise room
Free WiFi
Free parking

Pet friendly hotel More > Most Recent HotelGuides Reviews Read >

TripAdvisor Traveler Rating:




Based on 109 reviews

Read Recent Reviews

9 miles

Holiday Inn Express & Suites Mayo Clinic Jacksonville


4791 Windsor Commons Court, Jacksonville, FL 32224


9 miles from Mayport Naval Station


From

$133
See Rates







| | |
| --- | --- |
| Check In | 15 00 |
| Check Out | 11 00 |




Rated Average

Upper-midscale, smoke-free hotel
3 miles west of Mayo Clinic Florida
Heated indoor-outdoor swimming pool - exercise room
Free hot breakfast buffet
Free WiFi
Free parking

Not pet friendly - no pets allowed. - Dec 2019
Most Recent HotelGuides Reviews Read >

TripAdvisor Traveler Rating:




Based on 205 reviews

Read Recent Reviews

9 miles

Ponte Vedra Inn & Club Ponte Vedra Beach


200 Ponte Vedra Blvd, Ponte Vedra Beach, FL 32082


9 miles from Mayport Naval Station


From

$249
See Rates







| | |
| --- | --- |
| Check In | 16 00 |
| Check Out | 12 00 |




Rated Very High

Luxury, smoke-free, full-service, oceanfront motel
Heated outdoor swimming pool - exercise room

Not pet friendly - no pets allowed. - Jun 2015


Note: This hotel charges a resort fee of $25 per night - includes parking and WiFi.


TripAdvisor Traveler Rating:




Based on 893 reviews

Read Recent Reviews

10 miles

Holiday Inn Express & Suites Blount Island


10148 New Berlin Road, Jacksonville, FL 32226


10 miles from Mayport Naval Station


From

$135
See Rates







| | |
| --- | --- |
| Check In | 15 00 |
| Check Out | 11 00 |




Rated High

Upper-midscale, smoke-free hotel near Blount Island Marine Terminal
Less than 1 mile from Jacksonville Cruise Terminal
No shuttle to Jacksonville Cruise Terminal
Outdoor swimming pool - exercise room
Free hot breakfast buffet
Free WiFi
Free parking
Park and cruise not allowed

Pet friendly hotel More > Most Recent HotelGuides Reviews Read >

TripAdvisor Traveler Rating:




Based on 333 reviews

Read Recent Reviews

10 miles

Holiday Inn Express & Suites Town Center Jacksonville - I-295, Exit 52


10573 Brightman Blvd, I-295, Exit 52, Jacksonville, FL 32246


10 miles from Mayport Naval Station


From

$92
See Rates







| | |
| --- | --- |
| Check In | 15 00 |
| Check Out | 11 00 |




Rated Very High

Upper-midscale, smoke-free, interstate hotel
Outdoor swimming pool open all year - exercise room
Free hot breakfast buffet
Free WiFi
Free parking

Not pet friendly - no pets allowed. - Jan 2020
Most Recent HotelGuides Reviews Read >

TripAdvisor Traveler Rating:




Based on 60 reviews

Read Recent Reviews

11 miles

Tru by Hilton Hotel South Jacksonville


4640 Tropea Way, Jacksonville, FL 32246


11 miles from Mayport Naval Station


From

$128
See Rates







| | |
| --- | --- |
| Check In | 16 00 |
| Check Out | 11 00 |




Rated High

Midscale, smoke-free hotel
Near University of North Florida
Outdoor swimming pool - 24-hour exercise room
Free continental breakfast
Free WiFi
Free parking

Pet friendly hotel More >

TripAdvisor Traveler Rating:




Based on 186 reviews

Read Recent Reviews

11 miles

Homewood Suites by Hilton South Jacksonville


10434 Midtown Parkway, Jacksonville, FL 32246


11 miles from Mayport Naval Station


From

$146
See Rates







| | |
| --- | --- |
| Check In | 15 00 |
| Check Out | 11 00 |




Rated High

Upscale, smoke-free, all-suite, extended-stay hotel
Near University of North Florida
Outdoor swimming pool open in summer
Exercise room
Free hot breakfast buffet
Free WiFi
Free parking

Pet friendly hotel More > Most Recent HotelGuides Reviews Read >

TripAdvisor Traveler Rating:




Based on 907 reviews

Read Recent Reviews

11 miles

Hyatt Place Hotel South Jacksonville


4742 Town Center Parkway, Jacksonville, FL 32246


11 miles from Mayport Naval Station


From

$191
See Rates







| | |
| --- | --- |
| Check In | 15 00 |
| Check Out | 12 00 |




Rated Very High

Upscale, smoke-free hotel
Near University of North Florida
Heated outdoor swimming pool - 24-hour exercise room
Free WiFi
Free parking

Pet friendly hotel More >

TripAdvisor Traveler Rating:




Based on 541 reviews

Read Recent Reviews

11 miles

Sawgrass Marriott Golf Resort & Spa Ponte Vedra Beach


1000 TPC Blvd, Ponte Vedra Beach, FL 32082


11 miles from Mayport Naval Station


From

$203
See Rates







| | |
| --- | --- |
| Check In | 1600 |
| Check Out | 1100 |




Rated High

Upper-upscale, smoke-free, full-service, golf resort
6 miles from Jacksonville Beach
3 heated outdoor swimming pools - exercise room
Full-service spa
Parking costs $17 per night

Pet friendly hotel More >

Note: This hotel charges a resort fee of $27 per night - includes WiFi.


TripAdvisor Traveler Rating:




Based on 1224 reviews

Read Recent Reviews

11 miles

Lodge at Ponte Vedra Beach


607 Ponte Vedra Blvd, Ponte Vedra Beach, FL 32082


11 miles from Mayport Naval Station


From

$279
See Rates







| | |
| --- | --- |
| Check In | 16 00 |
| Check Out | 12 00 |




Rated Very High

Upscale, smoke-free, full-service, oceanfront resort
Heated outdoor swimming pool - exercise room

Not pet friendly - no pets allowed. - Feb 2016


Note: This hotel charges a resort fee of $29 per night - includes parking and WiFi.


TripAdvisor Traveler Rating:




Based on 444 reviews

Read Recent Reviews
Why Book Here?

No fees
Lowest price guarantee
Pay at hotel in most cases
If you don't like your hotel,
we'll refund your money.
Cash rewards + hotel points too
Military-Hotels.us
Naval Station Mayport Info


Naval Station Mayport

MWR Mayport

Closest Airport:

Jacksonville International Airport - JAX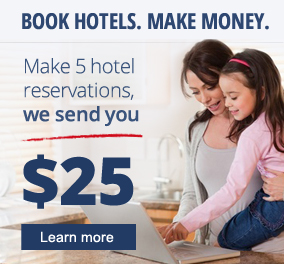 Hotels near
Other Military Bases



Shaw Air Force Base – SC


Lackland AFB – TX