Naval Hospital Jacksonville is located at NAS Jacksonville as part of the Jacksonville Naval Complex. It is about 15 miles south of downtown Jacksonville.

On-base temporary lodging is available at Naval Station Jacksonville in Building 845, Navy Lodge Jacksonville, Jacksonville Cottages, and Jacksonville RV Park.

The closest hotels are about 2 miles to the south in Orange Park near I-295 at US 17.
Rates shown below are averages. Click See Rates to view rates for your dates.

1.7 miles

Days Inn Orange Park - I-295, Exit 10


4280 Eldridge Loop, I-295, Exit 10, Orange Park, FL 32073


1.7 miles from Naval Hospital Jacksonville


From

$71
See Rates







| | |
| --- | --- |
| Check In | 15 00 |
| Check Out | 11 00 |




Rated High

Cheap, interstate hotel near NAS Jacksonville
Some smoking rooms
Outdoor swimming pool open all year
Free continental breakfast
Free WiFi
Free parking

Not pet friendly - no pets allowed. - Jan 2021
Most Recent HotelGuides Reviews Read >

TripAdvisor Traveler Rating:




Based on 609 reviews

Read Recent Reviews

1.7 miles

Hilton Garden Inn Orange Park - I-295, Exit 10


145 Park Avenue, I-295, Exit 10, Orange Park, FL 32073


1.7 miles from Naval Hospital Jacksonville


From

$98
See Rates







| | |
| --- | --- |
| Check In | 15 00 |
| Check Out | 11 00 |




Rated High

Upscale, smoke-free, interstate hotel
Near NAS Jacksonville
Outdoor swimming pool - exercise room
Free WiFi
Free parking

Not pet friendly - no pets allowed. - Oct 2015


TripAdvisor Traveler Rating:




Based on 696 reviews

Read Recent Reviews

1.8 miles

Best Western Southside Hotel & Suites - I-295, Exit 10


4580 Collins Road, I-295, Exit 10, Orange Park, FL 32073


1.8 miles from Naval Hospital Jacksonville


From

$76
See Rates







| | |
| --- | --- |
| Check In | 1500 |
| Check Out | 1100 |




Rated Average

Midscale, smoke-free hotel near Naval Air Station, Jacksonville
Outdoor swimming pool - exercise room
Free hot breakfast buffet
Free WiFi
Free parking

Not pet friendly - no pets allowed. - May 2019
Most Recent HotelGuides Reviews Read >

TripAdvisor Traveler Rating:




Based on 588 reviews

Read Recent Reviews

2.0 miles

Holiday Inn & Suites Orange Park - I-295, Exit 10


620 Wells Road, I-295, Exit 10, Orange Park, FL 32073


2.0 miles from Naval Hospital Jacksonville


From

$126
See Rates







| | |
| --- | --- |
| Check In | 16 00 |
| Check Out | 11 00 |




Rated Very High

Upper-midscale, smoke-free, interstate hotel
Near NAS Jacksonville
Outdoor swimming pool open all year - exercise room
Free WiFi
Free parking

Not pet friendly - no pets allowed. - Nov 2021
Most Recent HotelGuides Reviews Read >

TripAdvisor Traveler Rating:




Based on 242 reviews

Read Recent Reviews

2.0 miles

Courtyard by Marriott Orange Park - I-295, Exit 10


610 Wells Road, I-295, Exit 10, Orange Park, FL 32073


2.0 miles from Naval Hospital Jacksonville


From

$131
See Rates







| | |
| --- | --- |
| Check In | 1500 |
| Check Out | 1200 |




Rated High

Upscale, smoke-free hotel near NAS Jacksonville
Outdoor swimming pool - exercise room
Free WiFi
Free parking

Not pet friendly - no pets allowed. - Feb 2015
Most Recent HotelGuides Reviews Read >

TripAdvisor Traveler Rating:




Based on 216 reviews

Read Recent Reviews

2.3 miles

WoodSpring Suites Orange Park


1539 Wells Road, Orange Park, FL 32073


2.3 miles from Naval Hospital Jacksonville


From

$70
See Rates







| | |
| --- | --- |
| Check In | 15 00 |
| Check Out | 11 00 |




Budget, smoke-free, all-suite, extended-stay hotel
5 miles from Naval Air Station, Jacksonville
No swimming pool
Free WiFi
Free parking

Pet friendly hotel More >

3.4 miles

Country Inn & Suites by Radisson Jacksonville - I-295, Exit 12


5945 Youngerman Circle East, I-295, Exit 12, Jacksonville, FL 32244


3.4 miles from Naval Hospital Jacksonville


From

$80
See Rates







| | |
| --- | --- |
| Check In | 15 00 |
| Check Out | 12 00 |




Rated High

Upper-midscale, smoke-free hotel
Near NAS Jacksonville
Outdoor swimming pool open in summer
Exercise room
Free hot breakfast buffet
Free WiFi
Free parking - truck parking

Not pet friendly - no pets allowed. - Oct 2021
Most Recent HotelGuides Reviews Read >

TripAdvisor Traveler Rating:




Based on 588 reviews

Read Recent Reviews

3.5 miles

Baymont Inn & Suites Orange Park Jacksonville - I-295, Exit 12


8555 Blanding Blvd, I-295, Exit 12, Jacksonville, FL 32244


3.5 miles from Naval Hospital Jacksonville


From

$113
See Rates







| | |
| --- | --- |
| Check In | 1500 |
| Check Out | 1100 |




Rated Low – Not Recommended

Midscale motel near NAS Jacksonville
Some smoking rooms
Outdoor swimming pool open in summer
Free continental breakfast
Free WiFi
Free parking - truck parking

Not pet friendly - no pets allowed. - Apr 2019
Most Recent HotelGuides Reviews Read >

TripAdvisor Traveler Rating:




Based on 449 reviews

Read Recent Reviews

3.6 miles

Quality Inn Orange Park Jacksonville - I-295, Exit 12


6135 Youngerman Circle, I-295, Exit 12, Jacksonville, FL 32244


3.6 miles from Naval Hospital Jacksonville


From

$68
See Rates







| | |
| --- | --- |
| Check In | 15 00 |
| Check Out | 11 00 |




Rated Average

Midscale, smoke-free motel near NAS Jacksonville
Outdoor swimming pool open in summer - exercise room
Free continental breakfast
Free WiFi
Free parking

Not pet friendly - no pets allowed. - Apr 2019
Most Recent HotelGuides Reviews Read >

TripAdvisor Traveler Rating:




Based on 209 reviews

Read Recent Reviews

3.6 miles

Tru by Hilton South Mandarin Jacksonville - I-295, Exit 5


2970 Hartley Road, I-295, Exit 5, Jacksonville, FL 32257


3.6 miles from Naval Hospital Jacksonville


From

$109
See Rates







| | |
| --- | --- |
| Check In | 15 00 |
| Check Out | 12 00 |




Rated High

Midscale, smoke-free, interstate hotel near I-295, Exit 5
8 miles from St Luke's Hospital
Outdoor swimming pool open all year - exercise room
Free continental breakfast
Free WiFi
Free parking

Not pet friendly - no pets allowed. - Feb 2021


TripAdvisor Traveler Rating:




Based on 54 reviews

Read Recent Reviews

3.8 miles

La Quinta Inn Mandarin Jacksonville - I-295, Exit 5


3199 Hartley Road, I-295, Exit 5, Jacksonville, FL 32257


3.8 miles from Naval Hospital Jacksonville


From

$85
See Rates







| | |
| --- | --- |
| Check In | 15 00 |
| Check Out | 11 00 |




Rated Average

Midscale, smoke-free, interstate, south Jacksonville hotel
Outdoor swimming pool open all year - exercise room
Free continental breakfast
Free WiFi
Free parking - truck parking

Pet friendly hotel More > Most Recent HotelGuides Reviews Read >

TripAdvisor Traveler Rating:




Based on 545 reviews

Read Recent Reviews

3.9 miles

Ramada Inn Mandarin Jacksonville - I-295, Exit 5


3130 Hartley Road, I-295, Exit 5, Jacksonville, FL 32257


3.9 miles from Naval Hospital Jacksonville


From

$85
See Rates







| | |
| --- | --- |
| Check In | 1500 |
| Check Out | 1100 |




Rated Low – Not Recommended

Midscale, smoke-free, interstate motel
Outdoor swimming pool open in summer - 24-hour exercise room
Free hot breakfast buffet
Free WiFi
Free parking - truck parking

Pet friendly motel More > Most Recent HotelGuides Reviews Read >

TripAdvisor Traveler Rating:




Based on 1410 reviews

Read Recent Reviews

4.3 miles

Comfort Inn & Suites NAS Jacksonville - I-295, Exit 12


8001 Parramore Road, I-295, Exit 12, Jacksonville, FL 32244


4.3 miles from Naval Hospital Jacksonville


From

$123
See Rates







| | |
| --- | --- |
| Check In | 16 00 |
| Check Out | 11 00 |




Rated High

Midscale, smoke-free hotel
8 miles from NAS Jacksonville
Heated outdoor swimming pool - exercise room
Free hot breakfast buffet
Free WiFi
Free parking

Not pet friendly - no pets allowed. - Apr 2021
Most Recent HotelGuides Reviews Read >

TripAdvisor Traveler Rating:




Based on 14 reviews

Read Recent Reviews

5 miles

Holiday Inn Express & Suites South Jacksonville - I-295, Exit 3


11262 Old St Augustine Road, I-295, Exit 3, Jacksonville, FL 32257


5 miles from Naval Hospital Jacksonville


From

$96
See Rates







| | |
| --- | --- |
| Check In | 15 00 |
| Check Out | 11 00 |




Rated High

Upper-midscale, smoke-free, interstate hotel
Located in south Jacksonville near I-295, Exit 3
Outdoor swimming pool - exercise room
Free hot breakfast buffet
Free WiFi
Free parking

Not pet friendly - no pets allowed. - Jan 2020
Most Recent HotelGuides Reviews Read >

TripAdvisor Traveler Rating:




Based on 152 reviews

Read Recent Reviews

6 miles

Baymont Inn & Suites Jacksonville - I-95 Exit 344


7030 Bonneval Road, I-95 Exit 344, Jacksonville, FL 32216


6 miles from Naval Hospital Jacksonville


From

$108
See Rates







| | |
| --- | --- |
| Check In | 1500 |
| Check Out | 1100 |




Rated Average

Midscale, smoke-free hotel near St Luke's Hospital
10 miles from beach
Outdoor swimming pool open all year - exercise room
Free continental breakfast
Free WiFi
Free parking

Not pet friendly - no pets allowed. - June 2020
Most Recent HotelGuides Reviews Read >

TripAdvisor Traveler Rating:




Based on 1189 reviews

Read Recent Reviews

6 miles

Fairfield Inn & Suites by Marriott Jacksonville - I-95, Exit 344


4888 Lenoir Avenue, I-95, Exit 344, Jacksonville, FL 32216


6 miles from Naval Hospital Jacksonville


From

$89
See Rates







| | |
| --- | --- |
| Check In | 1500 |
| Check Out | 1200 |




Rated High

Upper-midscale, smoke-free hotel near St Luke's Hospital
Outdoor swimming pool open all year - exercise room
Free hot breakfast buffet
Free WiFi
Free parking

Pet friendly hotel More > Most Recent HotelGuides Reviews Read >

TripAdvisor Traveler Rating:




Based on 308 reviews

Read Recent Reviews

6 miles

La Quinta Inn & Suites Jacksonville - I-95, Exit 344


4686 Lenoir Avenue, I-95, Exit 344, Jacksonville, FL 32216


6 miles from Naval Hospital Jacksonville


From

$110
See Rates







| | |
| --- | --- |
| Check In | 15 00 |
| Check Out | 11 00 |




Rated Low – Not Recommended

Midscale, smoke-free hotel east of Johns River
Near St Luke's Hospital
Outdoor swimming pool - exercise room
Free continental breakfast
Free WiFi
Free parking

Pet friendly hotel More > Most Recent HotelGuides Reviews Read >

TripAdvisor Traveler Rating:




Based on 1014 reviews

Read Recent Reviews

6 miles

TownePlace Suites by Marriott Jacksonville - I-95, Exit 344


4801 Lenoir Avenue, I-95, Exit 344, Jacksonville, FL 32216


6 miles from Naval Hospital Jacksonville


From

$88
See Rates







| | |
| --- | --- |
| Check In | 1500 |
| Check Out | 1200 |




Rated Average

Midscale, smoke-free, all-suite, extended-stay hotel
Near St Luke's Hospital
Outdoor swimming pool - exercise room
Free hot breakfast buffet
Free WiFi
Free parking

Pet friendly hotel More > Most Recent HotelGuides Reviews Read >

TripAdvisor Traveler Rating:




Based on 265 reviews

Read Recent Reviews

6 miles

Hampton Inn South I-95 Jacksonville - I-95, Exit 344


4681 Lenoir Avenue South, I-95, Exit 344, Jacksonville, FL 32216


6 miles from Naval Hospital Jacksonville


From

$136
See Rates







| | |
| --- | --- |
| Check In | 15 00 |
| Check Out | 11 00 |




Rated High

Upper-midscale, smoke-free hotel near St Luke's Hospital
Free shuttle to local attractions
Outdoor swimming pool open in summer - exercise room
Free continental breakfast
Free WiFi
Free parking

Pet friendly hotel More > Most Recent HotelGuides Reviews Read >

TripAdvisor Traveler Rating:




Based on 709 reviews

Read Recent Reviews

6 miles

WoodSpring Suites Jacksonville - I-95, Exit 344


7125 Bonneval Road, I-95, Exit 344, Jacksonville, FL 32256


6 miles from Naval Hospital Jacksonville


From

$70
See Rates







| | |
| --- | --- |
| Check In | 15 00 |
| Check Out | 11 00 |




Budget, smoke-free, all-suite, extended-stay hotel
2 miles from St Vincent's Medical Center
No swimming pool
Exercise room
Free WiFi
Free parking

Pet friendly hotel More >

6 miles

Courtyard by Marriott Jacksonville - I-95, Exit 344


4670 Lenoir Avenue South, I-95, Exit 344, Jacksonville, FL 32216


6 miles from Naval Hospital Jacksonville


From

$169
See Rates







| | |
| --- | --- |
| Check In | 1500 |
| Check Out | 1100 |




Rated High

Upscale, smoke-free hotel near St Luke's Hospital
Outdoor swimming pool open in summer
24-hour exercise room
Free WiFi
Free parking

Not pet friendly - no pets allowed. - Mar 2022
Most Recent HotelGuides Reviews Read >

TripAdvisor Traveler Rating:




Based on 267 reviews

Read Recent Reviews

6 miles

Extended Stay America Suites Butler Blvd Jacksonville - I-95, Exit 344


6961 Lenoir Avenue, I-95, Exit 344, Jacksonville, FL 32216


6 miles from Naval Hospital Jacksonville


From

$45
See Rates







| | |
| --- | --- |
| Check In | 15 00 |
| Check Out | 11 00 |




Rated Low – Not Recommended

Budget, smoke-free, all-suite, extended-stay hotel
Near St Luke's Hospital
No swimming pool
Free continental breakfast
Free WiFi
Free parking

Pet friendly hotel More > Most Recent HotelGuides Reviews Read >

TripAdvisor Traveler Rating:




Based on 125 reviews

Read Recent Reviews

6 miles

Four Points by Sheraton Hotel Baymeadows Jacksonville - I-95, Exit 341


8520 Bay Meadows Road, I-95, Exit 341, Jacksonville, FL 32256


6 miles from Naval Hospital Jacksonville


From

$79
See Rates







| | |
| --- | --- |
| Check In | 1500 |
| Check Out | 1200 |




Rated High

Upscale, smoke-free hotel near Perimeter Center
Outdoor swimming pool open all year - exercise room
Free WiFi
Free parking

Not pet friendly - no pets allowed. - Oct 2021
Most Recent HotelGuides Reviews Read >

TripAdvisor Traveler Rating:




Based on 408 reviews

Read Recent Reviews

6 miles

Marriott Hotel Jacksonville - I-95, Exit 344


4670 Salisbury Road, I-95, Exit 344, Jacksonville, FL 32256


6 miles from Naval Hospital Jacksonville


From

$190
See Rates







| | |
| --- | --- |
| Check In | 1500 |
| Check Out | 1200 |




Rated High

Upper-upscale, smoke-free, full-service hotel
Near St Luke's Hospital
Outdoor swimming pool open all year - exercise room
WiFi costs $13 per night
Free parking

Not pet friendly - no pets allowed. - Nov 2021
Most Recent HotelGuides Reviews Read >

TripAdvisor Traveler Rating:




Based on 440 reviews

Read Recent Reviews

6 miles

Wyndham Garden Hotel Jacksonville - I-95, Exit 344


4660 Salisbury Road, I-95, Exit 344, Jacksonville, FL 32256


6 miles from Naval Hospital Jacksonville


From

$77
See Rates







| | |
| --- | --- |
| Check In | 1600 |
| Check Out | 1100 |




Rated Low – Not Recommended

Upper-midscale, smoke-free, full-service hotel
Near St Luke's Hospital
Outdoor swimming pool open all year - exercise room
Free WiFi
Free parking - truck parking

Pet friendly hotel More > Most Recent HotelGuides Reviews Read >

TripAdvisor Traveler Rating:




Based on 1214 reviews

Read Recent Reviews

6 miles

Extended Stay America Suites Salisbury Road Jacksonville - I-95, Exit 344


4693 Salisbury Road, I-95, Exit 344, Jacksonville, FL 32256


6 miles from Naval Hospital Jacksonville


From

$68
See Rates







| | |
| --- | --- |
| Check In | 15 00 |
| Check Out | 11 00 |




Rated Low – Not Recommended

Budget, smoke-free, all-suite, extended-stay hotel
Near St Luke's Hospital
Outdoor swimming pool open
Free continental breakfast
Free WiFi
Free parking

Pet friendly hotel More > Most Recent HotelGuides Reviews Read >

TripAdvisor Traveler Rating:




Based on 81 reviews

Read Recent Reviews

6 miles

Holiday Inn Express & Suites I-95 Jacksonville - I-95, Exit 344


4675 Salisbury Road, I-95, Exit 344, Jacksonville, FL 32256


6 miles from Naval Hospital Jacksonville


From

$118
See Rates







| | |
| --- | --- |
| Check In | 15 00 |
| Check Out | 11 00 |




Rated Average

Upper-midscale, smoke-free hotel near St Luke's Hospital
Outdoor swimming pool open all year - exercise room
Free hot breakfast buffet
Free WiFi
Free parking

Not pet friendly - no pets allowed. - Jul 2021
Most Recent HotelGuides Reviews Read >

TripAdvisor Traveler Rating:




Based on 298 reviews

Read Recent Reviews
Why Book Here?

No fees
Lowest price guarantee
Pay at hotel in most cases
If you don't like your hotel,
we'll refund your money.
Cash rewards + hotel points too
Military-Hotels.us
Naval Hospital Jacksonville Info


Naval Hospital Jacksonville

Closest Airport:

Jacksonville International Airport - JAX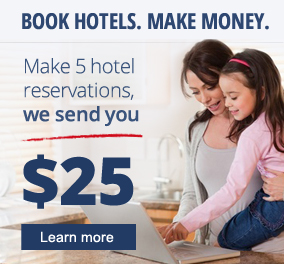 Hotels near
Other Military Bases



Naval Supoort Activitys Panama City – FL


Lackland AFB – TX