Key West Naval Air Station is located 4 miles east of Key West. Key West is an island city located at the end of US 1, about 160 miles southwest of Miami.

Naval Air Station Key West on-base temporary lodging is in Navy Lodge Key West.

The closest hotels and motels are about 5 miles west of the Station in Key West.
Rates shown below are averages. Click See Rates to view rates for your dates.

2.9 miles

Oceans Edge Hotel & Marina Key West


5950 Peninsular Avenue, Key West, FL 33040


2.9 miles from Naval Air Station Key West


From

$425
See Rates







| | |
| --- | --- |
| Check In | 16 00 |
| Check Out | 11 00 |




Rated Very High

Luxury, smoke-free, full-service, waterfront hotel
On Stock Island
6 outdoor swimming pools

Pet friendly hotel More >

Note: This hotel charges a resort fee of $27 per night - includes parking and WiFi.


TripAdvisor Traveler Rating:




Based on 3493 reviews

Read Recent Reviews

3.5 miles

Perry Hotel Key West


7001 Shrimp Road, Key West, FL 33040


3.5 miles from Naval Air Station Key West


From

$365
See Rates







| | |
| --- | --- |
| Check In | 16 00 |
| Check Out | 11 00 |




Rated Very High

Upscale, smoke-free hotel near marina
3 miles from Key West Airport
Free shuttle to local attractions
Outdoor swimming pool - exercise room
Parking costs $25 per night

Pet friendly hotel More >

Note: This hotel charges a resort fee of $50 per night - includes WiFi.


TripAdvisor Traveler Rating:




Based on 1761 reviews

Read Recent Reviews

4.0 miles

Hyatt Vacation Club at Beach House Resort Key West


5051 Overseas Highway, Key West, FL 33040


4.0 miles from Naval Air Station Key West


From

$399
See Rates







| | |
| --- | --- |
| Check In | 16 00 |
| Check Out | 10 00 |




Rated Very High

Upscale, smoke-free, full-service condo hotel
2 miles from beach
Heated outdoor swimming pool open all year
Free WiFi
Free parking

Not pet friendly - no pets allowed. - Aug 2016
Most Recent HotelGuides Reviews Read >

TripAdvisor Traveler Rating:




Based on 877 reviews

Read Recent Reviews

4.1 miles

Marriott Key West Beachside Hotel


3841 North Roosevelt Blvd, Key West, FL 33040


4.1 miles from Naval Air Station Key West


From

$428
See Rates







| | |
| --- | --- |
| Check In | 1600 |
| Check Out | 1100 |




Rated Very High

Upper-upscale, smoke-free, full-service, beachside hotel on Gulf of Mexico
Free shuttle to Key West Airport
Outdoor swimming pool open all year - exercise room
Free WiFi
Parking costs $20 per night

Not pet friendly - no pets allowed. - Aug 2016
Most Recent HotelGuides Reviews Read >

TripAdvisor Traveler Rating:




Based on 3563 reviews

Read Recent Reviews

4.1 miles

Fairfield Inn & Suites by Marriott Key West


3852 North Roosevelt Blvd, Key West, FL 33040


4.1 miles from Naval Air Station Key West


From

$229
See Rates







| | |
| --- | --- |
| Check In | 1600 |
| Check Out | 1100 |




Rated Very High

Upper-midscale, smoke-free, highway, gulfside motel
3 miles from Key West Airport
Heated outdoor swimming pool - exercise room
Free continental breakfast
Free WiFi
Free parking

Not pet friendly - no pets allowed. - Jan 2022
Most Recent HotelGuides Reviews Read >

TripAdvisor Traveler Rating:




Based on 1520 reviews

Read Recent Reviews

4.1 miles

Gates Hotel Key West


3824 North Roosevelt Blvd, Key West, FL 33040


4.1 miles from Naval Air Station Key West


From

$259
See Rates







| | |
| --- | --- |
| Check In | 1600 |
| Check Out | 1100 |




Rated High

Midscale, smoke-free, gulfside hotel on US 1
1.5 miles from beach
Outdoor swimming pool

Pet friendly hotel More >

Note: This hotel charges a resort fee of $25 per night - includes parking, WiFi, and shuttle to local attractions.


TripAdvisor Traveler Rating:




Based on 2032 reviews

Read Recent Reviews

4.1 miles

Hilton Garden Inn Key West


3850 North Roosevelt Blvd, Key West, FL 33040


4.1 miles from Naval Air Station Key West


From

$265
See Rates







| | |
| --- | --- |
| Check In | 16 00 |
| Check Out | 11 00 |




Rated High

Upscale, smoke-free hotel
Near entry point of Key West
Shuttle to local attractions costs $20 per person
Outdoor swimming pool - 24-hour exercise room
Free WiFi
Free parking

Not pet friendly - no pets allowed. - Aug 2016
Most Recent HotelGuides Reviews Read >

TripAdvisor Traveler Rating:




Based on 1850 reviews

Read Recent Reviews

4.1 miles

DoubleTree by Hilton Hotel Grand Key Resort Key West


3990 South Roosevelt Blvd, MM 3.5, Key West, FL 33040


4.1 miles from Naval Air Station Key West


From

$326
See Rates







| | |
| --- | --- |
| Check In | 16 00 |
| Check Out | 11 00 |




Rated High

Upscale, smoke-free, full-service hotel
1 mile northeast of Key West Airport
Free shuttle to local attractions
Outdoor swimming pool open all year - exercise room

Pet friendly hotel More >

Note: This hotel charges a resort fee of $20 per night - includes parking and WiFi.


Most Recent HotelGuides Reviews Read >

TripAdvisor Traveler Rating:




Based on 4788 reviews

Read Recent Reviews

4.2 miles

Hampton Inn Key West


3755 South Roosevelt Blvd, MM 4, Key West, FL 33040


4.2 miles from Naval Air Station Key West


From

$229
See Rates







| | |
| --- | --- |
| Check In | 16 00 |
| Check Out | 11 00 |




Rated Very High

Upper-midscale, smoke-free, oceanview motel
Less than one-half mile from Key West Airport
Free shuttle to Key West Airport
Heated outdoor oceanfront swimming pool
Exercise room
Free hot breakfast buffet
Park and fly not allowed

Not pet friendly - no pets allowed. - Nov 2019


Note: This hotel charges a resort fee of $20 per night - includes parking and WiFi.


Most Recent HotelGuides Reviews Read >

TripAdvisor Traveler Rating:




Based on 314 reviews

Read Recent Reviews

4.4 miles

Hyatt Hotel Winward Pointe Key West


3675 South Roosevelt Blvd, Key West, FL 33040


4.4 miles from Naval Air Station Key West


From

$459
See Rates







| | |
| --- | --- |
| Check In | 16 00 |
| Check Out | 10 00 |




Rated Very High

Upscale, smoke-free condo hotel near Key West Airport
Free shuttle to Key West Airport
Outdoor swimming pool
Free WiFi
Free parking

Not pet friendly - no pets allowed. - Aug 2016


TripAdvisor Traveler Rating:




Based on 1010 reviews

Read Recent Reviews

5 miles

Courtyard by Marriott Hotel Waterfront Key West


3031-41 North Roosevelt Blvd, MM 2.5, Key West, FL 33040


5 miles from Naval Air Station Key West


From

$303
See Rates







| | |
| --- | --- |
| Check In | 1600 |
| Check Out | 1100 |




Rated High

Upscale, smoke-free, waterfront hotel
Outdoor swimming pool open in summer - exercise room
Free WiFi
Free parking

Not pet friendly - no pets allowed. - Feb 2015


TripAdvisor Traveler Rating:




Based on 1114 reviews

Read Recent Reviews

5 miles

Parrot Key Hotel & Villas Key West


2801 North Roosevelt, Key West, FL 33040


5 miles from Naval Air Station Key West


From

$189
See Rates







| | |
| --- | --- |
| Check In | 16 00 |
| Check Out | 11 00 |




Rated High

Upscale, smoke-free, full-service, bayside hotel
Near Overseas Market
4 outdoor swimming pools open all year - exercise room
Valet parking only - $15 per night

Not pet friendly - no pets allowed. - Oct 2020


Note: This hotel charges a resort fee of $38 per night - includes WiFi.


TripAdvisor Traveler Rating:




Based on 806 reviews

Read Recent Reviews

6 miles

Margaritaville Beach House Key West


2001 South Roosevelt Blvd, MM 2, Key West, FL 33040


6 miles from Naval Air Station Key West


From

$495
See Rates







| | |
| --- | --- |
| Check In | 16 00 |
| Check Out | 11 00 |




Rated Very High

Upper-midscale, smoke-free, all-suite, full-service hotel
Across street from Smathers Beach
Heated outdoor swimming pool - exercise room

Pet friendly hotel More >

Note: This hotel charges a resort fee of $54 per night - includes parking, WiFi, and shuttle to Key West Airport.


TripAdvisor Traveler Rating:




Based on 973 reviews

Read Recent Reviews

6 miles

Capitana Key West Hotel


2401 North Roosevelt Blvd, Key West, FL 33040


6 miles from Naval Air Station Key West


From

$260
See Rates







| | |
| --- | --- |
| Check In | 16 00 |
| Check Out | 11 00 |




Rated Very High

Upscale, smoke-free hotel near Overseas Market
Outdoor swimming pool open all year - exercise room
Tiki bar

Pet friendly hotel More >

Note: This hotel charges a resort fee of $35 per night - includes parking, WiFi, and continental breakfast.


TripAdvisor Traveler Rating:




Based on 275 reviews

Read Recent Reviews

6 miles

Fairfield Inn & Suites by Marriott Key West


2400 North Roosevelt Blvd, MM 2, Key West, FL 33040


6 miles from Naval Air Station Key West


From

$271
See Rates







| | |
| --- | --- |
| Check In | 1500 |
| Check Out | 1100 |




Rated High

Upper-midscale, smoke-free, bayside motel
Outdoor swimming pool - exercise room
Tiki bar
Free hot breakfast buffet
Free WiFi
Free parking

Not pet friendly - no pets allowed. - Sep 2015
Most Recent HotelGuides Reviews Read >

TripAdvisor Traveler Rating:




Based on 1965 reviews

Read Recent Reviews

7 miles

Kimpton Key West Fitch Lodge


1030 Eaton Street, Key West, FL 33040


7 miles from Naval Air Station Key West


From

$265
See Rates







| | |
| --- | --- |
| Check In | 15 00 |
| Check Out | 11 00 |




Rated Average

Upper-upscale, smoke-free, boutique hotel
Near Historic Seaport Boardwalk
Outdoor swimming pool open all year
Limited parking - parking costs $22 per night

Pet friendly hotel More >

Note: This hotel charges a resort fee of $30 per night - includes WiFi and continental breakfast.


Most Recent HotelGuides Reviews Read >

TripAdvisor Traveler Rating:




Based on 62 reviews

Read Recent Reviews

7 miles

Kimpton Key West Winslows Bungalows


725 Truman Avenue, Key West, FL 33040


7 miles from Naval Air Station Key West


From

$335
See Rates







| | |
| --- | --- |
| Check In | 15 00 |
| Check Out | 11 00 |




Rated Very High

Upper-upscale, smoke-free, downtown hotel
2 miles from Higgs Beach
3 outdoor swimming pools open all year
Parking costs $20 per night

Pet friendly hotel More >

Note: This hotel charges a resort fee of $30 per night - includes WiFi, continental breakfast, and beach amenities.


Most Recent HotelGuides Reviews Read >

TripAdvisor Traveler Rating:




Based on 269 reviews

Read Recent Reviews

7 miles

Reach Hotel Key West


1435 Simonton Street, Key West, FL 33040


7 miles from Naval Air Station Key West


From

$350
See Rates







| | |
| --- | --- |
| Check In | 16 00 |
| Check Out | 11 00 |




Rated Average

Upper-upscale, smoke-free, full-service, oceanfront hotel
In southermost Key West
A Curio Collection by Hilton hotel
Heated outdoor swimming pool open all year
Exercise room
Valet parking only - $35 per night

Pet friendly hotel More >

Note: This hotel charges a resort fee of $45 per night - includes WiFi.


TripAdvisor Traveler Rating:




Based on 457 reviews

Read Recent Reviews

7 miles

Best Western Hibiscus Inn Key West


1313 Simonton Street, Key West, FL 33040


7 miles from Naval Air Station Key West


From

$324
See Rates







| | |
| --- | --- |
| Check In | 1500 |
| Check Out | 1100 |




Rated High

Midscale, smoke-free motel in southernmost Key West
Heated outdoor swimming pool open all year
Free continental breakfast
Free WiFi
Free parking

Not pet friendly - no pets allowed. - Jan 2020


Note: You must be 25 or older to reserve a room at this hotel.


Most Recent HotelGuides Reviews Read >

TripAdvisor Traveler Rating:




Based on 3314 reviews

Read Recent Reviews

7 miles

Island City House Hotel Key West


411 William Street, Key West, FL 33040


7 miles from Naval Air Station Key West


From

$315
See Rates







| | |
| --- | --- |
| Check In | 15 00 |
| Check Out | 11 00 |




Rated Very High

Midscale, smoke-free hotel near Historic Seaport Boardwalk
Outdoor swimming pool open all year
Free WiFi
No on-site parking available

Not pet friendly - no pets allowed. - Aug 2016


TripAdvisor Traveler Rating:




Based on 1357 reviews

Read Recent Reviews

7 miles

Marker Waterfront Resort Key West


200 William Street, Key West, FL 33040


7 miles from Naval Air Station Key West


From

$468
See Rates







| | |
| --- | --- |
| Check In | 1600 |
| Check Out | 1100 |




Rated Very High

Luxury, smoke-free, full-service, waterfront hotel
On Key West Bight near Seaport Boardwalk
Outdoor swimming pool open all year

Not pet friendly - no pets allowed. - Feb 2015


Note: This hotel charges a resort fee of $25 per night - includes parking and WiFi.


TripAdvisor Traveler Rating:




Based on 2666 reviews

Read Recent Reviews

7 miles

Kimpton Key West Ellas Cottages


811 Simonton Street, Key West, FL 33040


7 miles from Naval Air Station Key West


From

$305
See Rates







| | |
| --- | --- |
| Check In | 15 00 |
| Check Out | 11 00 |




Rated Very High

Upper-upscale, smoke-free, downtown cottages
Outdoor swimming pool open all year
Parking costs $20 per night

Pet friendly cottages More >

Note: These cottages charge a resort fee of $30 per night - includes WiFi.


Most Recent HotelGuides Reviews Read >

TripAdvisor Traveler Rating:




Based on 63 reviews

Read Recent Reviews

7 miles

Key West Hospitality Inns


913 Duval Street, Key West, FL 33040


7 miles from Naval Air Station Key West


From

$195
See Rates







| | |
| --- | --- |
| Check In | 16 00 |
| Check Out | 11 00 |




Rated Average

Midscale, smoke-free bed and breakfast inn
Located in Old Town Key West
Heated outdoor swimming pool
Free WiFi
Free but limited on-site parking

Pet friendly hotel More >

TripAdvisor Traveler Rating:




Based on 50 reviews

Read Recent Reviews

7 miles

Marquesa Hotel Key West


600 Fleming Street, Key West, FL 33040


7 miles from Naval Air Station Key West


From

$939
See Rates







| | |
| --- | --- |
| Check In | 15 00 |
| Check Out | 11 00 |




Upscale, smoke-free, downtown, adult-only hotel
1 mile from Straw Hat Beach
Outdoor swimming pool open all year
Free WiFi
Parking costs $25 per night

Not pet friendly - no pets allowed. - Jan 2023


7 miles

Kimpton Key West Ridley House Hotel


601 Caroline Street, Key West, FL 33040


7 miles from Naval Air Station Key West


From

$809
See Rates







| | |
| --- | --- |
| Check In | 16 00 |
| Check Out | 11 00 |




Rated High

Upper-upscale, smoke-free hotel near Old Town
Walk to Mallory Square - short drive to the beach
Outdoor swimming pool open all year
Free continental breakfast
Free WiFi
No on-site parking available
Limited off-site parking - parking costs $30 per night

Pet friendly hotel More >

Note: This hotel charges a resort fee of $30 per night - includes WiFi and continental breakfast.


TripAdvisor Traveler Rating:




Based on 41 reviews

Read Recent Reviews

7 miles

Kimpton Key West Lighthouse Hotel


902 Whitehead Street, Key West, FL 33040


7 miles from Naval Air Station Key West


From

$309
See Rates







| | |
| --- | --- |
| Check In | 15 00 |
| Check Out | 11 00 |




Rated High

Upper-upscale, smoke-free, downtown hotel
Less than 1 mile from Straw Hat Beach
Outdoor swimming pool open in summer
Limited parking - parking costs $20 per night

Pet friendly hotel More >

Note: This hotel charges a resort fee of $30 per night - includes WiFi and continental breakfast.


Most Recent HotelGuides Reviews Read >

TripAdvisor Traveler Rating:




Based on 86 reviews

Read Recent Reviews

7 miles

Hyatt Centric Key West Resort & Spa


601 Front Street, Key West, FL 33040


7 miles from Naval Air Station Key West


From

$349
See Rates







| | |
| --- | --- |
| Check In | 16 00 |
| Check Out | 11 00 |




Rated Very High

Upper-upscale, smoke-free, full-service, waterfront hotel
Near Mallory Square
Heated outdoor swimming pool open all year
Exercise room
Free WiFi

Pet friendly hotel More >

TripAdvisor Traveler Rating:




Based on 3615 reviews

Read Recent Reviews

7 miles

La Concha Hotel Key West


430 Duval Street, Key West, FL 33040


7 miles from Naval Air Station Key West


From

$207
See Rates







| | |
| --- | --- |
| Check In | 16 00 |
| Check Out | 11 00 |




Rated Average

Upper-upscale, smoke-free, downtown hotel
An Autograph Collection hotel
Outdoor swimming pool open all year - exercise room
Free WiFi
Valet parking only - $35 per night

Not pet friendly - Nov 2023


TripAdvisor Traveler Rating:




Based on 1736 reviews

Read Recent Reviews

7 miles

Saint Hotel Key West


417 Eaton Street, Key West, FL 33040


7 miles from Naval Air Station Key West


From

$389
See Rates







| | |
| --- | --- |
| Check In | 1600 |
| Check Out | 1100 |




Rated Very High

Upper-upscale, smoke-free, full-service, downtown hotel
An Autograph Collection hotel
Heated outdoor infinity swimming pool
Free WiFi
Parking costs $25 per night

Not pet friendly - no pets allowed. - Aug 2016


TripAdvisor Traveler Rating:




Based on 812 reviews

Read Recent Reviews

7 miles

Pier House Resort Key West


1 Duval Street, Key West, FL 33040


7 miles from Naval Air Station Key West


From

$270
See Rates







| | |
| --- | --- |
| Check In | 16 00 |
| Check Out | 11 00 |




Rated Very High

Upscale, smoke-free, full-service, waterfront resort
Near Mallory Square and beach
Outdoor swimming pool
Full-service spa
Free WiFi
Parking costs $20 per night

Pet friendly hotel More > Most Recent HotelGuides Reviews Read >

TripAdvisor Traveler Rating:




Based on 3199 reviews

Read Recent Reviews
Why Book Here?

No fees
Lowest price guarantee
Pay at hotel in most cases
If you don't like your hotel,
we'll refund your money.
Cash rewards + hotel points too
Military-Hotels.us
NAS Key West Info


Naval Air Station Key West

NAS Key West MWR

Closest Airport:

Key West International Airport - EYW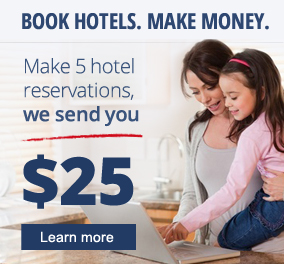 Hotels near
Other Military Bases



Pensacola Naval Air Station – FL


Naval Station Great Lakes – IL