The Presidio of Monterey is located on California's Monterey Peninsula about 90 miles south of San Francisco. It is home to the Defense Language Institute Foreign Language Center.

On-post temporary lodging at the Presidio of Monterey is in Buildings 366 and 367.

The closest off-post hotels and motels are just north of the Pvt Bolio Road gate, which is the primary entrance for visitors.
Rates shown below are averages. Click See Rates to view rates for your dates.

0.2 mile

Monterey Bay Inn


242 Cannery Row, Monterey, CA 93940


0.2 mile from Presidio of Monterey


From

$171
See Rates







| | |
| --- | --- |
| Check In | 1600 |
| Check Out | 1200 |




Rated Very High

Midscale, smoke-free, oceanview, downtown hotel
Near Cannery Row
No swimming pool
Full-service spa
Free continental breakfast
Free WiFi
Parking costs $15 per night

Not pet friendly - no pets allowed. - Jun 2015


TripAdvisor Traveler Rating:




Based on 1861 reviews

Read Recent Reviews

0.3 mile

Monterey Plaza Hotel & Spa


400 Cannery Row, Monterey, CA 93940


0.3 mile from Presidio of Monterey


From

$319
See Rates







| | |
| --- | --- |
| Check In | 16 00 |
| Check Out | 12 00 |




Rated Very High

Upscale, smoke-free, waterfront, downtown hotel
Near Cannery Row
No swimming pool
Exercise room
Full-service spa

Not pet friendly - no pets allowed. - Jun 2015


Note: This hotel charges a resort fee of $25 per night - includes parking and WiFi.


Most Recent HotelGuides Reviews Read >

TripAdvisor Traveler Rating:




Based on 7836 reviews

Read Recent Reviews

0.3 mile

Holiday Inn Express Cannery Row Monterey


443 Wave Street, Monterey, CA 93940


0.3 mile from Presidio of Monterey


From

$192
See Rates







| | |
| --- | --- |
| Check In | 15 00 |
| Check Out | 12 00 |




Rated High

Upper-midscale, smoke-free, downtown hotel
Near Cannery Row
No swimming pool
Free hot breakfast buffet
Free WiFi
Free parking

Not pet friendly - no pets allowed. - Apr 2021
Most Recent HotelGuides Reviews Read >

TripAdvisor Traveler Rating:




Based on 888 reviews

Read Recent Reviews

0.3 mile

Victorian Inn Monterey


487 Foam Street, Monterey, CA 93940


0.3 mile from Presidio of Monterey


From

$270
See Rates







| | |
| --- | --- |
| Check In | 16 00 |
| Check Out | 12 00 |




Rated Very High

Upper-midscale, smoke-free inn near Cannery Row
4 blocks from Aquarium
No swimming pool
Free continental breakfast
Free WiFi
Parking costs $17 per night

Pet friendly inn More > Most Recent HotelGuides Reviews Read >

TripAdvisor Traveler Rating:




Based on 2243 reviews

Read Recent Reviews

0.4 mile

Wave Street Inn Monterey


571 Wave Street, Monterey, CA 93940


0.4 mile from Presidio of Monterey


From

$144
See Rates







| | |
| --- | --- |
| Check In | 16 00 |
| Check Out | 12 00 |




Rated Very High

Midscale, smoke-free, downtown Monterey motel
Near Cannery Row and aquarium
No swimming pool
Free WiFi
Parking costs $16 per night

Not pet friendly - no pets allowed. - Jan 2019


TripAdvisor Traveler Rating:




Based on 220 reviews

Read Recent Reviews

0.5 mile

Spindrift Inn Monterey


652 Cannery Row, Monterey, CA 93940


0.5 mile from Presidio of Monterey


From

$243
See Rates







| | |
| --- | --- |
| Check In | 1600 |
| Check Out | 1200 |




Rated Very High

Upscale, smoke-free, oceanfront, downtown hotel
No swimming pool
Free continental breakfast
Free WiFi
Valet parking only - $21 per night

Not pet friendly - no pets allowed. - Jun 2015


TripAdvisor Traveler Rating:




Based on 2202 reviews

Read Recent Reviews

0.5 mile

Portola Hotel & Spa Monterey


2 Portola Plaza, Monterey, CA 93940


0.5 mile from Presidio of Monterey


From

$189
See Rates







| | |
| --- | --- |
| Check In | 16 00 |
| Check Out | 12 00 |




Rated High

Upscale, smoke-free, full-service hotel
Connected to Monterey Conference Center
Also near Fishermans Wharf
Heated outdoor swimming pool - 24-hour exercise room
Full-service spa
Internet access costs $10 per night
Parking costs $22 per night

Pet friendly hotel More >

TripAdvisor Traveler Rating:




Based on 4196 reviews

Read Recent Reviews

0.6 mile

InterContinental Clement Hotel Monterey


750 Cannery Row, Monterey, CA 93940


0.6 mile from Presidio of Monterey


From

$192
See Rates







| | |
| --- | --- |
| Check In | 15 00 |
| Check Out | 11 00 |




Rated Very High

Luxury, smoke-free, full-service, Cannery Row hotel
In downtown Monterey near aquarium
Heated outdoor swimming pool open all year
Exercise room
Full-service spa
Internet access costs $10 per night
Parking costs $23 per night

Pet friendly hotel More >

TripAdvisor Traveler Rating:




Based on 3509 reviews

Read Recent Reviews

0.6 mile

Marriott Hotel Monterey


350 Calle Principal, Monterey, CA 93940


0.6 mile from Presidio of Monterey


From

$170
See Rates







| | |
| --- | --- |
| Check In | 1600 |
| Check Out | 1200 |




Rated High

Upper-upscale, smoke-free hotel
Connected to Monterey Conference Center by skywalk
Near Fisherman's Wharf
Heated outdoor swimming pool - 24-hour exercise room
Free WiFi
Valet parking only - $40 per night

Pet friendly hotel More > Most Recent HotelGuides Reviews Read >

TripAdvisor Traveler Rating:




Based on 1641 reviews

Read Recent Reviews

1.0 mile

Casa Munras Garden Hotel & Spa Monterey


700 Munras Avenue, Monterey, CA 93940


1.0 mile from Presidio of Monterey


From

$99
See Rates







| | |
| --- | --- |
| Check In | 16 00 |
| Check Out | 12 00 |




Rated High

Midscale, smoke-free hotel
Near Munras Avenue in the heart of Old Town
Heated outdoor swimming pool - exercise room
Full-service spa
Free WiFi
Free parking

Pet friendly hotel More > Most Recent HotelGuides Reviews Read >

TripAdvisor Traveler Rating:




Based on 1701 reviews

Read Recent Reviews

1.1 miles

Best Western Plus Monterey Inn


825 Abrego Street, Monterey, CA 93940


1.1 miles from Presidio of Monterey


From

$117
See Rates







| | |
| --- | --- |
| Check In | 1500 |
| Check Out | 1100 |




Rated High

Upper-midscale, smoke-free motel near Munras Avenue
Heated outdoor swimming pool open in summer
Free hot breakfast buffet
Free WiFi
Free parking

Not pet friendly - no pets allowed. - Dec 2015


TripAdvisor Traveler Rating:




Based on 1262 reviews

Read Recent Reviews

1.1 miles

Days Inn Fishermans Wharf Monterey


850 Abrego Street, Monterey, CA 93940


1.1 miles from Presidio of Monterey


From

$67
See Rates







| | |
| --- | --- |
| Check In | 15 00 |
| Check Out | 11 00 |




Rated High

Cheap, smoke-free motel near Munras Avenue
1 mile from Monterey Fishermans Wharf
No swimming pool
Free WiFi
Free parking

Not pet friendly - no pets allowed. - Mar 2021
Most Recent HotelGuides Reviews Read >

TripAdvisor Traveler Rating:




Based on 1435 reviews

Read Recent Reviews

1.3 miles

Best Western Park Crest Motel Monterey


1100 Munras Avenue, Monterey, CA 93940


1.3 miles from Presidio of Monterey


From

$105
See Rates







| | |
| --- | --- |
| Check In | 1500 |
| Check Out | 1100 |




Rated High

Midscale, smoke-free motel near Munras Avenue
Outdoor swimming pool
Free continental breakfast
Free WiFi
Free parking

Not pet friendly - no pets allowed. - Feb 2016
Most Recent HotelGuides Reviews Read >

TripAdvisor Traveler Rating:




Based on 871 reviews

Read Recent Reviews

1.3 miles

Americas Best Value Presidents Inn on Munras


1150 Munras Avenue, Monterey, CA 93940


1.3 miles from Presidio of Monterey


From

$95
See Rates







| | |
| --- | --- |
| Check In | 15 00 |
| Check Out | 11 00 |




Rated Average

Cheap, smoke-free motel one-half mile from downtown
Single-story, 46 rooms
Outdoor swimming pool open in summer - exercise room
Free continental breakfast
Free WiFi
Free parking

Not pet friendly - no pets allowed. - Sep 2015
Most Recent HotelGuides Reviews Read >

TripAdvisor Traveler Rating:




Based on 342 reviews

Read Recent Reviews

1.4 miles

Hilton Garden Inn Monterey


1000 Aguajito Road, Monterey, CA 93940


1.4 miles from Presidio of Monterey


From

$312
See Rates







| | |
| --- | --- |
| Check In | 16 00 |
| Check Out | 11 00 |




Rated High

Upscale, smoke-free hotel
Near Naval Postgraduate School
One-half mile from beach
Heated outdoor swimming pool - exercise room
Free WiFi
Parking costs $15 per night

Not pet friendly - no pets allowed. - Oct 2015


TripAdvisor Traveler Rating:




Based on 1976 reviews

Read Recent Reviews

1.5 miles

Days Inn Downtown Monterey


1288 Munras Avenue, Monterey, CA 93940


1.5 miles from Presidio of Monterey


From

$77
See Rates







| | |
| --- | --- |
| Check In | 15 00 |
| Check Out | 11 00 |




Rated Average

Cheap, smoke-free motel near Munras Avenue
No swimming pool
Free continental breakfast
Free WiFi
Free parking

Not pet friendly - no pets allowed. - Feb 2021
Most Recent HotelGuides Reviews Read >

TripAdvisor Traveler Rating:




Based on 86 reviews

Read Recent Reviews

1.5 miles

Super 8 Motel Midtown Monterey


1300 Munras Avenue, Monterey, CA 93940


1.5 miles from Presidio of Monterey


From

$63
See Rates







| | |
| --- | --- |
| Check In | 15 00 |
| Check Out | 11 00 |




Rated High

Cheap, smoke-free motel near Munras Avenue
Outdoor swimming pool
Free continental breakfast
Free WiFi
Free parking

Not pet friendly - no pets allowed. - Jun 2015
Most Recent HotelGuides Reviews Read >

TripAdvisor Traveler Rating:




Based on 1207 reviews

Read Recent Reviews

1.5 miles

Lovers Point Inn Pacific Grove


625 Ocean View Blvd, Pacific Grove, CA 93950


1.5 miles from Presidio of Monterey


From

$72
See Rates







| | |
| --- | --- |
| Check In | 16 00 |
| Check Out | 11 00 |




Upscale, smoke-free, oceanfront motel
Next to Lovers Point Beach and Park
No swimming pool
Free continental breakfast
Free WiFi
Free parking

Not pet friendly - no pets allowed. - Jul 2022
Most Recent HotelGuides Reviews Read >

1.6 miles

Rodeway Inn Monterey


1374 Munras Avenue, Monterey, CA 93940


1.6 miles from Presidio of Monterey


From

$157
See Rates







| | |
| --- | --- |
| Check In | 15 00 |
| Check Out | 11 00 |




1.7 miles

Hyatt Regency Hotel Monterey


1 Old Golf Course Road, Monterey, CA 93940


1.7 miles from Presidio of Monterey


From

$135
See Rates







| | |
| --- | --- |
| Check In | 16 00 |
| Check Out | 12 00 |




Rated High

Upper-upscale, smoke-free, full-service, conference hotel
Near Naval Postgraduate School
Free shuttle to Monterey Airport
2 heated outdoor swimming pools open all year
Exercise room
Golf course - full-service spa
Free WiFi
Free parking

Pet friendly hotel More > Most Recent HotelGuides Reviews Read >

TripAdvisor Traveler Rating:




Based on 1576 reviews

Read Recent Reviews

1.8 miles

Red Lion Hotel Monterey


1425 Munras Avenue, Monterey, CA 93940


1.8 miles from Presidio of Monterey


From

$151
See Rates







| | |
| --- | --- |
| Check In | 15 00 |
| Check Out | 11 00 |




Rated Average

Upper-midscale, smoke-free, full-service hotel
On Munras Avenue in Midtown Monterey
Outdoor swimming pool open in summer - exercise room
Free WiFi
Free parking

Pet friendly hotel More >

TripAdvisor Traveler Rating:




Based on 345 reviews

Read Recent Reviews

2.1 miles

Best Western Inn & Suites Pacific Grove


660 Dennett Street, Pacific Grove, CA 93950


2.1 miles from Presidio of Monterey


From

$171
See Rates







| | |
| --- | --- |
| Check In | 1500 |
| Check Out | 1100 |




Rated High

Midscale, smoke-free motel near Asilomar State Beach
No swimming pool
Exercise room
Free continental breakfast
Free WiFi
Free parking

Not pet friendly - no pets allowed. - Dec 2019


TripAdvisor Traveler Rating:




Based on 807 reviews

Read Recent Reviews

2.1 miles

Travelodge Fairgrounds Monterey


2030 North Fremont, Monterey, CA 93940


2.1 miles from Presidio of Monterey


From

$108
See Rates







| | |
| --- | --- |
| Check In | 15 00 |
| Check Out | 11 00 |




Rated Average

Cheap, smoke-free motel near Naval Postgraduate School
Outdoor swimming pool open in summer - exercise room
Free continental breakfast
Free WiFi
Free parking

Pet friendly motel More > Most Recent HotelGuides Reviews Read >

TripAdvisor Traveler Rating:




Based on 1520 reviews

Read Recent Reviews

2.1 miles

Wilkies Inn Pacific Grove


1038 Lighthouse Avenue, Pacific Grove, CA 93950


2.1 miles from Presidio of Monterey


From

$153
See Rates







| | |
| --- | --- |
| Check In | 15 00 |
| Check Out | 11 00 |




Rated Average

Upper-midscale, smoke-free motel
1 mile from Asilomar State Beach
A Clarion Collection hotel
No swimming pool
Free continental breakfast
Free WiFi
Free parking

Not pet friendly - no pets allowed. - Mar 2016


TripAdvisor Traveler Rating:




Based on 214 reviews

Read Recent Reviews

2.1 miles

Rodeway Inn Monterey


2041 Fremont Street, Monterey, CA 93940


2.1 miles from Presidio of Monterey


From

$108
See Rates







| | |
| --- | --- |
| Check In | 14 00 |
| Check Out | 11 00 |




Rated Very Low – Not Recommended

Cheap motel near Naval Postgraduate School
Some smoking rooms
No swimming pool
Free continental breakfast
Free WiFi
Free parking - truck parking

Not pet friendly - no pets allowed. - Jan 2019
Most Recent HotelGuides Reviews Read >

TripAdvisor Traveler Rating:




Based on 118 reviews

Read Recent Reviews

2.1 miles

Ramada Hotel Monterey


2058 North Fremont Street, Monterey, CA 93940


2.1 miles from Presidio of Monterey


From

$71
See Rates







| | |
| --- | --- |
| Check In | 14 00 |
| Check Out | 11 00 |




Rated High

Midscale, smoke-free motel
Near Naval Postgraduate School
Heated outdoor swimming pool
Free continental breakfast
Free WiFi
Free parking

Not pet friendly - no pets allowed. - Apr 2017
Most Recent HotelGuides Reviews Read >

TripAdvisor Traveler Rating:




Based on 412 reviews

Read Recent Reviews

2.1 miles

Quality Inn Monterey


2075 North Fremont Street, Monterey, CA 93940


2.1 miles from Presidio of Monterey


From

$234
See Rates







| | |
| --- | --- |
| Check In | 15 00 |
| Check Out | 11 00 |




Rated Average

Midscale, smoke-free motel near Naval Postgraduate School
Outdoor swimming pool open in summer
Free continental breakfast
Free WiFi
Free parking - truck parking

Not pet friendly - no pets allowed. - Jan 2019


TripAdvisor Traveler Rating:




Based on 193 reviews

Read Recent Reviews

2.2 miles

Hampton Inn Monterey


2401 Del Monte Avenue, Monterey, CA 93940


2.2 miles from Presidio of Monterey


From

$195
See Rates







| | |
| --- | --- |
| Check In | 15 00 |
| Check Out | 11 00 |




Rated Very High

Upper-midscale, smoke-free hotel near Del Monte Beach
No swimming pool
Exercise room
Free hot breakfast buffet
Free WiFi
Free parking - truck parking

Not pet friendly - no pets allowed. - May 2016
Most Recent HotelGuides Reviews Read >

TripAdvisor Traveler Rating:




Based on 556 reviews

Read Recent Reviews

2.2 miles

Rosedale Inn Pacific Grove


775 Asilomar Blvd, Pacific Grove, CA 93950


2.2 miles from Presidio of Monterey


From

$171
See Rates







| | |
| --- | --- |
| Check In | 16 00 |
| Check Out | 11 00 |




Rated High

Upper-midscale, smoke-free inn
Near Asilomar State Beach
No swimming pool
Free WiFi
Free parking

Not pet friendly - no pets allowed. - May 2022


TripAdvisor Traveler Rating:




Based on 418 reviews

Read Recent Reviews
Why Book Here?

No fees
Lowest price guarantee
Pay at hotel in most cases
If you don't like your hotel,
we'll refund your money.
Cash rewards + hotel points too
Military-Hotels.us
Presidio of Monterey Info


Presidio of Monterey

Defense Language Institute

Presidio of Monterey MWR

Closest Airport:

Monterey Peninsula Airport - MRY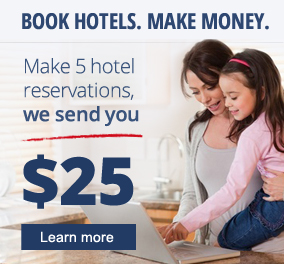 Hotels near
Other Military Bases



Miramar Marine Corps Air Station – CA


Fort Jackson – SC