Marine Corps Air Station Miramar is located in the suburbs of northern San Diego. The main gate is located near I-15, Exit 13.

MCAS Miramar on-base temporary lodging is in Inns of the Corps Miramar.

The closest hotels are about 1 mile north of the main gate. More hotels and motels are within 5 miles south of the Station along NC 163 and also northwest of the Station near I-805, Exit 27.
Rates shown below are averages. Click See Rates to view rates for your dates.

0.7 mile

Best Western San Diego Miramar Hotel


9310 Kearny Mesa Road, San Diego, CA 92126


0.7 mile from MCAS Miramar Main Gate


From

$90
See Rates







| | |
| --- | --- |
| Check In | 1400 |
| Check Out | 1100 |




Rated High

Midscale hotel
Near Marine Corps Air Station, Miramar
Some smoking rooms
Outdoor swimming pool open all year
Free hot breakfast buffet
Free WiFi
Free parking

Not pet friendly - no pets allowed. - May 2019
Most Recent HotelGuides Reviews Read >

TripAdvisor Traveler Rating:




Based on 658 reviews

Read Recent Reviews

0.7 mile

Courtyard by Marriott Hotel Miramar San Diego


9335 Kearny Mesa Road, San Diego, CA 92126


0.7 mile from MCAS Miramar Main Gate


From

$126
See Rates







| | |
| --- | --- |
| Check In | 1500 |
| Check Out | 1200 |




Rated High

Upscale, smoke-free hotel
Near MCAS Miramar Base
Heated outdoor swimming pool
24-hour exercise room
Free WiFi
Free parking

Not pet friendly - no pets allowed. - May 2022
Most Recent HotelGuides Reviews Read >

TripAdvisor Traveler Rating:




Based on 128 reviews

Read Recent Reviews

2.4 miles

Holiday Inn Express San Diego - I-15, Exit 16


9888 Mira Mesa Blvd, I-15, Exit 16, San Diego, CA 92131


2.4 miles from MCAS Miramar Main Gate


From

$126
See Rates







| | |
| --- | --- |
| Check In | 15 00 |
| Check Out | 12 00 |




Rated Average

Upper-midscale, smoke-free, interstate hotel
9.5 miles north of MCAS Miramar
Heated outdoor swimming pool - exercise room
Free hot breakfast buffet
Free WiFi
Free parking

Not pet friendly - no pets allowed. - May 2021
Most Recent HotelGuides Reviews Read >

TripAdvisor Traveler Rating:




Based on 141 reviews

Read Recent Reviews

2.5 miles

Homewood Suites by Hilton Central San Diego


9880 Mira Mesa Blvd, San Diego, CA 92131


2.5 miles from MCAS Miramar Main Gate


From

$139
See Rates







| | |
| --- | --- |
| Check In | 15 00 |
| Check Out | 11 00 |




Rated High

Upscale, smoke-free, all-suite, extended-stay hotel
Heated outdoor swimming pool - exercise room
Free hot breakfast buffet
Free WiFi
Free parking

Not pet friendly - no pets allowed. - Nov 2019
Most Recent HotelGuides Reviews Read >

TripAdvisor Traveler Rating:




Based on 87 reviews

Read Recent Reviews

3.5 miles

Ramada Inn Kearny Mesa San Diego


5550 Kearny Mesa Road, San Diego, CA 92111


3.5 miles from MCAS Miramar Main Gate


From

$144
See Rates







| | |
| --- | --- |
| Check In | 1500 |
| Check Out | 1100 |




Rated Average

Midscale, smoke-free, Kearny Mesa, conference hotel
Outdoor swimming pool - exercise room
Free WiFi
Free parking

Not pet friendly - no pets allowed. - Mar 2016


TripAdvisor Traveler Rating:




Based on 899 reviews

Read Recent Reviews

3.6 miles

Sonesta ES Suites Sorrento Mesa San Diego


6639 Mira Mesa Blvd, San Diego, CA 92121


3.6 miles from MCAS Miramar Main Gate


From

$81
See Rates







| | |
| --- | --- |
| Check In | 16 00 |
| Check Out | 11 00 |




Rated Very High

Midscale, smoke-free, all-suite, extended-stay hotel
Near Miramar
Heated outdoor swimming pool - exercise room
Free hot breakfast buffet
Free WiFi
Free parking

Pet friendly hotel More > Most Recent HotelGuides Reviews Read >

TripAdvisor Traveler Rating:




Based on 299 reviews

Read Recent Reviews

3.8 miles

Residence Inn by Marriott Scripps Poway San Diego


12011 Scripps Highlands Drive, San Diego, CA 92131


3.8 miles from MCAS Miramar Main Gate


From

$169
See Rates







| | |
| --- | --- |
| Check In | 1600 |
| Check Out | 1200 |




Rated Very High

Upscale, smoke-free, all-suite, extended-stay hotel
Near Rancho Bernardo
Heated outdoor swimming pool - exercise room
Free hot breakfast buffet
Free WiFi
Free parking

Pet friendly hotel More >

TripAdvisor Traveler Rating:




Based on 389 reviews

Read Recent Reviews

3.8 miles

SpringHill Suites by Marriott Rancho Bernardo San Diego


12032 Scripps Highland Drive, San Diego, CA 92131


3.8 miles from MCAS Miramar Main Gate


From

$131
See Rates







| | |
| --- | --- |
| Check In | 1600 |
| Check Out | 1200 |




Rated High

Upscale, smoke-free, all-suite hotel
Near Rancho Bernardo
15 southwest of San Diego Zoo
Heated outdoor swimming pool - exercise room
Free WiFi
Free parking

Not pet friendly - no pets allowed. - Apr 2016
Most Recent HotelGuides Reviews Read >

TripAdvisor Traveler Rating:




Based on 368 reviews

Read Recent Reviews

4.1 miles

Courtyard by Marriott Hotel San Diego Central


8651 Spectrum Center Blvd, San Diego, CA 92111


4.1 miles from MCAS Miramar Main Gate


From

$110
See Rates







| | |
| --- | --- |
| Check In | 1600 |
| Check Out | 1200 |




Rated Very High

Upscale, smoke-free, full-service hotel
Near MCAS Miramar
Heated outdoor swimming pool - exercise room
Free WiFi
Parking cost $14 per night

Not pet friendly - no pets allowed. - Nov 2019
Most Recent HotelGuides Reviews Read >

TripAdvisor Traveler Rating:




Based on 805 reviews

Read Recent Reviews

4.2 miles

TownePlace Suites by Marriott Kearny Mesa San Diego


8650 Tech Way, San Diego, CA 92123


4.2 miles from MCAS Miramar Main Gate


From

$105
See Rates







| | |
| --- | --- |
| Check In | 1600 |
| Check Out | 1100 |




Rated High

Midscale, smoke-free, all-suite, extended-stay hotel
In Kearny Mesa
Outdoor swimming pool - 24-hour exercise room
Free hot breakfast buffet
Free WiFi
Parking costs $10 per night

Pet friendly hotel More > Most Recent HotelGuides Reviews Read >

TripAdvisor Traveler Rating:




Based on 98 reviews

Read Recent Reviews

4.2 miles

Residence Inn by Marriott Sorrento Mesa


5995 Pacific Mesa Court, San Diego, CA 92121


4.2 miles from MCAS Miramar Main Gate


From

$101
See Rates







| | |
| --- | --- |
| Check In | 1600 |
| Check Out | 1200 |




Rated Very High

Upscale, smoke-free, all-suite, extended-stay hotel
Located in Miramar
Heated outdoor swimming pool - exercise room
Free hot breakfast buffet
Free WiFi
Free parking

Pet friendly hotel More > Most Recent HotelGuides Reviews Read >

TripAdvisor Traveler Rating:




Based on 365 reviews

Read Recent Reviews

4.3 miles

Hyatt House Hotel San Diego - I-805, Exits 27 & 27A


10044 Pacific Mesa Blvd, I-805, Exit 27 & 27A, San Diego, CA 92121


4.3 miles from MCAS Miramar Main Gate


From

$129
See Rates







| | |
| --- | --- |
| Check In | 15 00 |
| Check Out | 12 00 |




Rated Very High

Upscale, smoke-free, all-suite, extended-stay hotel
Located in Miramar
Free shuttle to attractions within 5-mile radius
Heated outdoor swimming pool - exercise room
Free hot breakfast buffet
Free hot breakfast buffet
Free WiFi
Free parking

Pet friendly hotel More >

TripAdvisor Traveler Rating:




Based on 1192 reviews

Read Recent Reviews

4.3 miles

Country Inn & Suites by Radisson North San Diego - I-805, Exits 27 & 27A


5975 Lusk Blvd, I-805, Exit 27 & 27A, San Diego, CA 92121


4.3 miles from MCAS Miramar Main Gate


From

$101
See Rates







| | |
| --- | --- |
| Check In | 15 00 |
| Check Out | 12 00 |




Rated Very High

Upper-midscale, smoke-free, Miramar hotel
3 miles northeast of La Jolla
Heated outdoor swimming pool - exercise room
Free hot breakfast buffet
Free WiFi
Free parking

Not pet friendly - no pets allowed. - Jan 2020
Most Recent HotelGuides Reviews Read >

TripAdvisor Traveler Rating:




Based on 1154 reviews

Read Recent Reviews

4.3 miles

Holiday Inn Express Sorrento Valley - I-805, Exits 27 & 27A


5925 Lusk Blvd, I-805, Exit 27 & 27A, San Diego, CA 92121


4.3 miles from MCAS Miramar Main Gate


From

$134
See Rates







| | |
| --- | --- |
| Check In | 16 00 |
| Check Out | 12 00 |




Rated Very High

Upper-midscale, smoke-free hotel
5 miles from MCAS Miramar Base
Heated outdoor swimming pool - 24-hour exercise room
Free hot breakfast buffet
Free WiFi
Free parking

Not pet friendly - no pets allowed. - May 2021
Most Recent HotelGuides Reviews Read >

TripAdvisor Traveler Rating:




Based on 312 reviews

Read Recent Reviews

5.0 miles

Hilton Garden Inn Mission Valley Stadium San Diego


3805 Murphy Canyon Road, San Diego, CA 92123


5.0 miles from MCAS Miramar Main Gate


From

$109
See Rates







| | |
| --- | --- |
| Check In | 15 00 |
| Check Out | 12 00 |




Rated High

Upscale, smoke-free hotel near SDCCU Stadium
Heated outdoor swimming pool - exercise room
Free WiFi
Parking costs $18 per night

Not pet friendly - no pets allowed. - Apr 2019


TripAdvisor Traveler Rating:




Based on 677 reviews

Read Recent Reviews

5 miles

Embassy Suites La Jolla San Diego - I-805, Exits 25 & 25B


4550 La Jolla Village Drive, I-805, Exit 25 & 25B, San Diego, CA 92122


5 miles from MCAS Miramar Main Gate


From

$370
See Rates







| | |
| --- | --- |
| Check In | 16 00 |
| Check Out | 11 00 |




Rated High

Upper-upscale, smoke-free, all-suite, full-service hotel
Heated indoor swimming pool - exercise room
Free hot breakfast buffet
Internet access costs $13 per night
Parking costs $35 per night

Pet friendly hotel More > Most Recent HotelGuides Reviews Read >

TripAdvisor Traveler Rating:




Based on 2009 reviews

Read Recent Reviews

5 miles

Four Points by Sheraton Hotel San Diego


8110 Aero Drive, San Diego, CA 92123


5 miles from MCAS Miramar Main Gate


From

$99
See Rates







| | |
| --- | --- |
| Check In | 1500 |
| Check Out | 1200 |




Rated Average

Upscale, smoke-free, full-service hotel
Next to Montgomery Field
Heated outdoor swimming pool - exercise room
Free WiFi
Free parking

Not pet friendly - no pets allowed. - Jan 2019
Most Recent HotelGuides Reviews Read >

TripAdvisor Traveler Rating:




Based on 747 reviews

Read Recent Reviews

6 miles

Marriott Hotel San Diego La Jolla - I-5, Exits 28 & 28B


4240 La Jolla Village Drive, I-5, Exit 25 & 25B, La Jolla, CA 92037


6 miles from MCAS Miramar Main Gate


From

$262
See Rates







| | |
| --- | --- |
| Check In | 1600 |
| Check Out | 1100 |




Rated High

Upper-upscale, smoke-free hotel
Near University of California San Diego
15 miles from downtown San Diego
Heated outdoor swimming pool - exercise room
Restaurants open for breakfast and dinner only
WiFi costs $15 per night
Parking costs $34 per night

Not pet friendly - no pets allowed. - Jul 2021
Most Recent HotelGuides Reviews Read >

TripAdvisor Traveler Rating:




Based on 1333 reviews

Read Recent Reviews

6 miles

Fairmont Grand Del Mar Hotel San Diego


5300 Grand Del Mar Court, San Diego, CA 92130


6 miles from MCAS Miramar Main Gate


From

$889
See Rates







| | |
| --- | --- |
| Check In | 16 00 |
| Check Out | 12 00 |




Rated Very High

Luxury, smoke-free, full-service hotel
Near Torrey Pines Golf Course
Heated outdoor swimming pool - fitness center
Free WiFi
Free parking

Pet friendly hotel More >

TripAdvisor Traveler Rating:




Based on 2273 reviews

Read Recent Reviews

6 miles

Ramada Inn Poway


12448 Poway Road, Poway, CA 92064


6 miles from MCAS Miramar Main Gate


From

$90
See Rates







| | |
| --- | --- |
| Check In | 15 00 |
| Check Out | 11 00 |




6 miles

Hyatt Regency Hotel at Aventine San Diego - I-5, Exits 28 & 28B


3777 La Jolla Village Drive, I-5, Exit 28 & 28B, San Diego, CA 92122


6 miles from MCAS Miramar Main Gate


From

$166
See Rates







| | |
| --- | --- |
| Check In | 16 00 |
| Check Out | 11 00 |




Rated High

Upper-upscale, smoke-free, full-service hotel near I-5 and La Jolla
Next to University of California San Diego
Heated outdoor swimming pool - exercise room
Internet access costs $15 per night
Parking costs $25 per night

Pet friendly hotel More > Most Recent HotelGuides Reviews Read >

TripAdvisor Traveler Rating:




Based on 470 reviews

Read Recent Reviews

6 miles

Sheraton Hotel La Jolla - I-5, Exits 28 & 28B


3299 Holiday Court, I-5, Exit 28 & 28B, La Jolla, CA 92037


6 miles from MCAS Miramar Main Gate


From

$219
See Rates







| | |
| --- | --- |
| Check In | 1500 |
| Check Out | 1200 |




Rated High

Upscale, smoke-free hotel near I-5
Just south of University of California San Diego
12 miles south of downtown San Diego
Heated outdoor swimming pool - exercise room
Free WiFi
Parking costs $25 per night

Pet friendly hotel More > Most Recent HotelGuides Reviews Read >

TripAdvisor Traveler Rating:




Based on 1776 reviews

Read Recent Reviews

7 miles

Hampton Inn & Suites Poway


14068 Stowe Drive, Poway, CA 92064


7 miles from MCAS Miramar Main Gate


From

$136
See Rates







| | |
| --- | --- |
| Check In | 15 00 |
| Check Out | 12 00 |




Rated Very High

Upper-midscale, smoke-free hotel
9 miles from Miramar MCAS
Heated outdoor swimming pool open all year
Exercise room
Free hot breakfast buffet
Free WiFi
Free parking

Not pet friendly - no pets allowed. - Jun 2016
Most Recent HotelGuides Reviews Read >

TripAdvisor Traveler Rating:




Based on 716 reviews

Read Recent Reviews

7 miles

Hilton Garden Inn San Diego Del Mar - I-5, Exit 32


3939 Ocean Bluff Avenue, I-5, Exit 32, San Diego, CA 92130


7 miles from MCAS Miramar Main Gate


From

$138
See Rates







| | |
| --- | --- |
| Check In | 15 00 |
| Check Out | 12 00 |




Rated Very High

Upscale, smoke-free hotel in Torrey Hills near I-5
Also near Torrey Pines Golf Course and Del Mar
Heated outdoor swimming pool
24-hour exercise room
Free WiFi
Parking costs $10 per night

Not pet friendly - no pets allowed. - Jan 2022
Most Recent HotelGuides Reviews Read >

TripAdvisor Traveler Rating:




Based on 1273 reviews

Read Recent Reviews

7 miles

Homewood Suites by Hilton San Diego Del Mar - I-5, Exit 32


11025 Vista Sorrento Parkway, I-5, Exit 32, San Diego, CA 92130


7 miles from MCAS Miramar Main Gate


From

$128
See Rates







| | |
| --- | --- |
| Check In | 15 00 |
| Check Out | 12 00 |




Rated Very High

Upscale, smoke-free, all-suite, extended-stay hotel near I-5
South of Del Mar near Torrey Pines Golf Course
Heated outdoor swimming pool - exercise room
Free hot breakfast buffet
Free WiFi
Free parking

Not pet friendly - no pets allowed. - May 2019
Most Recent HotelGuides Reviews Read >

TripAdvisor Traveler Rating:




Based on 1947 reviews

Read Recent Reviews

7 miles

Sonesta ES Suites Carmel Mountain San Diego


11002 Rancho Carmel Drive, San Diego, CA 92128


7 miles from MCAS Miramar Main Gate


From

$127
See Rates







| | |
| --- | --- |
| Check In | 16 00 |
| Check Out | 11 00 |




Rated Very High

Midscale, smoke-free, all-suite, extended-stay hotel
Near Rancho Bernardo
Heated outdoor swimming pool - exercise room
Free hot breakfast buffet
Free WiFi
Parking costs $8 per night - 1 space per room

Pet friendly hotel More >

TripAdvisor Traveler Rating:




Based on 691 reviews

Read Recent Reviews

7 miles

Residence Inn by Marriott La Jolla - I-5, Exits 28 & 28B


8901 Gilman Drive, I-5, Exit 28 & 28B, La Jolla, CA 92037


7 miles from MCAS Miramar Main Gate


From

$110
See Rates







| | |
| --- | --- |
| Check In | 1600 |
| Check Out | 1200 |




Rated High

Upscale, smoke-free, all-suite, extended-stay hotel
Near I-5
Just south of University of California San Diego
Heated outdoor swimming pool
24-hour exercise room
Free hot breakfast buffet
Free WiFi
Parking costs $22 per night

Pet friendly hotel More > Most Recent HotelGuides Reviews Read >

TripAdvisor Traveler Rating:




Based on 840 reviews

Read Recent Reviews
Why Book Here?

No fees
Lowest price guarantee
Pay at hotel in most cases
If you don't like your hotel,
we'll refund your money.
Cash rewards + hotel points too
Military-Hotels.us
MCAS Miramar Info


MCAS Miramar

MCCS Miramar

USO San Diego

Closest Airport:

San Diego International Airport - SAN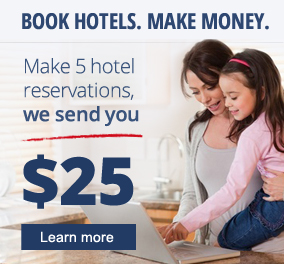 Hotels near
Other Military Bases



Point Mugu Naval Air Station – CA


Fort Jackson – SC